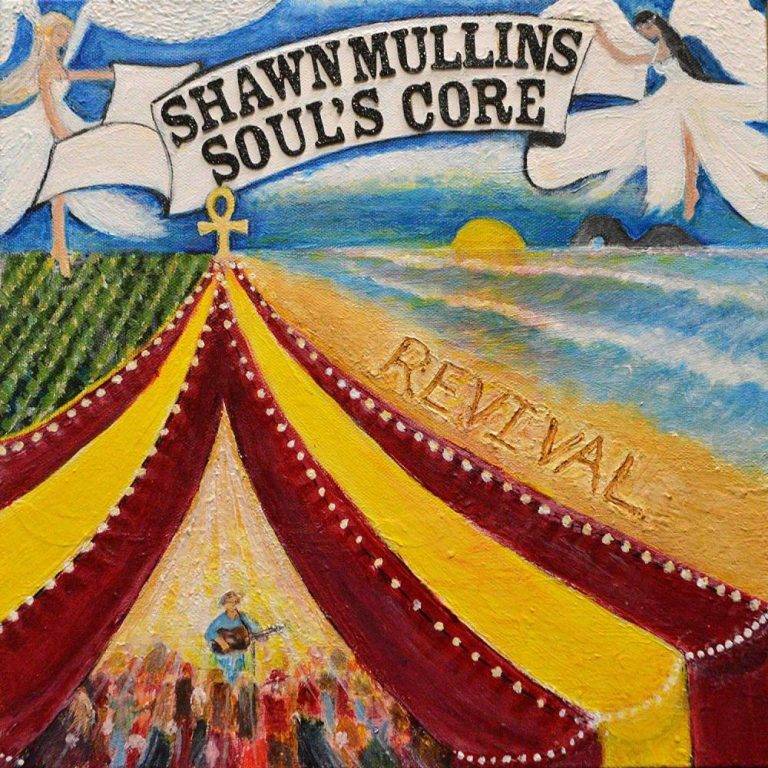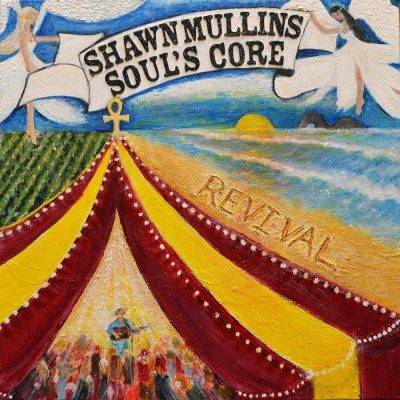 Shawn Mullins
Soul's Core Revival
Soul Carnival Records
Shawn Mullins hails from Atlanta, Georgia. In the early 1990's Mullins was a young troubadour on the folk circuit traveling the country in a minivan with his dog Roadie and a guitar. His debut recording was released in 1992 but it was his 1998 "Soul's Core" album, his major label debut, on Columbia Records that catapulted him to international recognition. All the songs except for one cover were written by Mullins. The song "Lullaby" helped to sell a million copies and resulted in a Grammy nomination.
Mullins is celebrating "Soul's Core" twentieth anniversary but felt he needed to do something more than just re-issue the album. "The songs, they mean something different to me now…I sing them differently…the way we're playing these songs live and stretching them out, people seem to get totally blown away". Mullins was eager to go back into the studio and re-record them with his longtime touring band, Soul Carnival. Mullins decided on recording a two CD set; a full band set and a solo acoustic set.
Soul Carnival includes Mullins, acoustic guitar and vocals; co-producer Gerry "Gator" Hansen, drums; Tom Ryan, bass and tenor sax; Davis Causey, guitar; Patrick Blanchard, guitar and mandolin; engineer/mixer John Keane, 12 string and steel guitars; Radoslav Lorkovic, accordion and keyboards; Randall Bramblett, keyboards and sax; Wayne Postell, trumpet; and Michelle Malone and Trish Land, handclaps. Glenn Matullo, the engineer on the original "Soul's Core", also returns to lend a hand.
 Highlights include the opener "Anchored in You" featuring a New Orleans flavored horn section and a Southern groove. Mullins states some of the songs started as journal entries made while stopping to play at tiny venues, songs like "September in Seattle"; "Twin Rocks, Oregon"; "The Gulf of Mexico", and "Lullaby" inspired by a female fan. "And On a Rainy Night" features a haunting tenor solo from Bramblett.
The acoustic set includes the same songs each with a brief introduction on the songs origin. Mullins' baritone is more expressive than ever as his soulful voice has matured. "I kind of get lost in the music a lot more than I used to…I used to have some anxiety on stage but now I'm not worried about…am I going to be able to sing this note?"
It's interesting to first listen to the acoustic version and then play the band version. Each song has evolved. "Soul's Core Revival" should introduce Mullins to a whole new generation.
Richard Ludmerer
[amazon_link asins='B07HNXQG1J,B0155422L0,B007X2K3P0,B001EVEVLS,B07HGRC2C5,B007X2K4XQ,B001ED6THK,B004LI97CY' template='ProductCarousel' store='maasc-20′ marketplace='US' link_id='ca4cbd26-eb39-11e8-bafc-1322dadc6d18′]