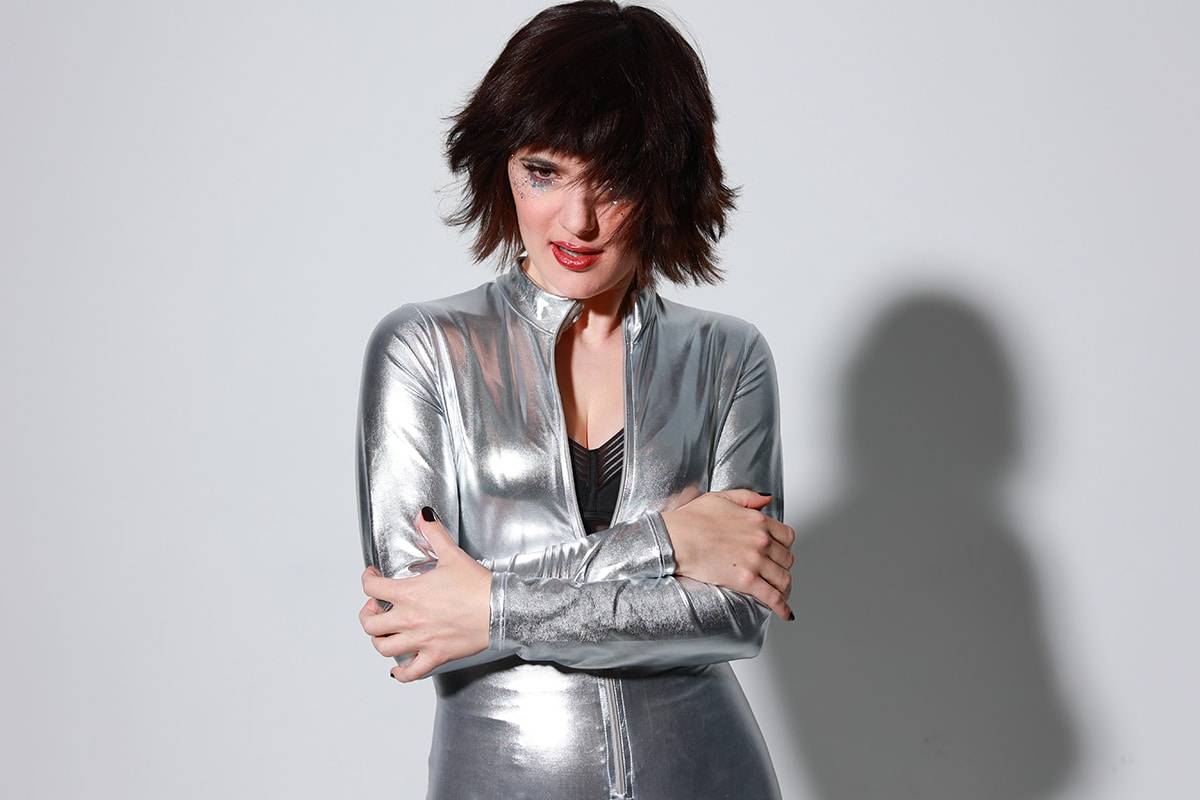 ---
---
---
---
---
---
---
---
---
---
Making a Scene Presents an Interview with Sara Niemietz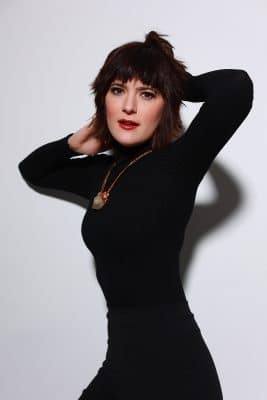 "This album is about vulnerability and empowerment. It's about speaking your piece, shaking off the past, and finding the superhero inside," shares singer, songwriter, multi-instrumentalist andactor, Sara Niemietz. She continues: "As a kid, I used to run around with this blanket tied around my neck and call myself 'Super Sara.' This is a return to that, and it's my most representative project to date."
The LA-based creative polymath's fourth album, the indie rock Superman, represents are invigorated era in her artistic continuum born from small vulnerable moments brought on as a result of lockdown, and seismic, non-pandemic life changes. The album is also a showcase for afresh collaboration with co-writer and co-producer Linda Taylor, the ace guitarist on the hit ABC show. Whose Line is It Anyway.
The pair met fortuitously on Sara's last gig of 2020, a showcase with Tony Award-winning composer Jason Robert Brown, and just three days after their meeting the world shut down. Sensing an intuitive chemistry, Sara and Linda began to collaborate, tossing wildcard musical ideas and playlists back and forth.
During the height of COVID, the two began to collaborate in earnest. A feverish flow of ideas went back and forth as Linda and Sara finished tracks totally self-contained with Sara handling all her vocals and vocal production, and Linda layering the tracks and mixing the recordings. Soon, the pair had six songs with Sara producing earthy and engaging videos for each one. Sara's broad internet reach and her innate marketing savvy enabled the duo to become a buzzed-about collaboration.
The twosome quickly found themselves nurturing a signature blend of soul, sonics, and story with emotive vocals and prominent guitars. Some of their artistic touchstones included Sister Rosetta Tharpe, Janis Joplin, Brittany Howard, early Kings Of Leon and D'Angelo. Sara says: "I've never been happy being tied down to any genre. I grew up listening to Ella Fitzgerald, polka records, Led Zeppelin, and Steely Dan. When I was a little kid, I would plug in a Fender Squierinto a cheap amp, tune down to drop D, and put on concerts bashing out power chords.
"In 2021, Sara felt it was time she and Linda made a complete album. The two decided to keep their file-sharing creative process intact, fully realizing the songs with demos before they brought in musicians and booked a studio. Sara's only stipulation was for the album to feel like an album, a whole work, not just a collection of songs cobbled together. How do you make such a broad palette of genres feel cohesive?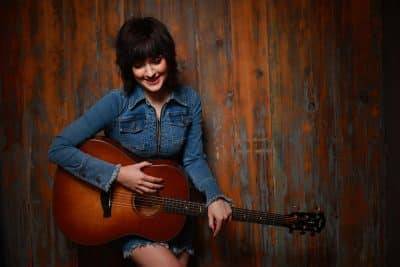 "It occurred to me as long as we're telling the same story, the songs can be the chapters in the book. We kept this like a mantra-does the chapter fit the book? We can go anywhere we want sonically, stylistically, just keep the story true," Linda says. The pair booked Robby Krieger's Horse Latitude Studios, confident they could make the album they wanted with no compromises.
The resulting album is a mosaic of soulful sounds, spanning sensual blues ballads, smoldering soul, snappy jazz-pop, and indie rock. Thematically, Superman grants privileged access to Sara's life before and during the pandemic, much like the pages of a journal set to music. The 14-songalbum explores tumult, triumph, the freeing feelings of starting new chapters, and resilience. "There were times in the writing process that I wondered, is this too personal? Then I thought, nah, just go for it.
"The bluesy "Locks" captures the bittersweet side of getting through life challenges. Here, Sara's rich and sultry vocals imbue the song with a sense of burnished hope befitting the lyrics. One choice passage reads:  Who' s that looking out from the mirror/A little bit leaner, meaner/She figured it out/Can't believe what I see/It's almost hard to believe/This other side of the street I'm standing on. The seductively soulful "I Want You" boasts psychedelic organ drenched in Echoplex, and Sara's sweetly gritty vocals.
Her words here smolder as she sings: Whatever you're doing, just keep doing it/I want the colors and the sounds of your love/All the power of your love/I can' t, I can' t, I can' t get enough. On slinky and infectiously catchy songs such as "Keep An Eye," "Lovely Lies," and "Four Walls, "Sara and Linda hone in on that sweet spot between jazz, pop, rock, and blues. The pair slip into hazy, neo-soul reminiscent of Voodoo-era D'Angelo on "Come To Me." "Four Walls", a quiet reflection on promise and healing, is being translated into Mandarin. Sara has reverently studied the language and culture since high school and released several videos singing in Mandarin.
Superman is indeed a heroic effort as it is both uncompromising genre-bending, but also cohesively musical. It's a rare feat. Linda says: "Sara was very clear when we started this album about what she wanted, and how she wanted it to sound. We didn't set out to find a style; we just wanted an honest reflection of Sara's diverse music palette." In closing, Sara says: "It was freeing, letting what was in my mind out into the world without any self-editing or second guessing. This is the record I've wanted to make for a long time.
Help Support Making a Scene
Your Support helps us pay for our server and allows us to continue to bring you the best coverage for the Indie Artists and the fans that Love them!
Make a one-time donation
Make a monthly donation
Make a yearly donation
Choose an amount
Or enter a custom amount
$
---
Your contribution is appreciated.
Your contribution is appreciated.
Your contribution is appreciated.
Donate
Donate monthly
Donate yearly
Subscribe to Our Newsletter
Find our Podcasts on these outlets