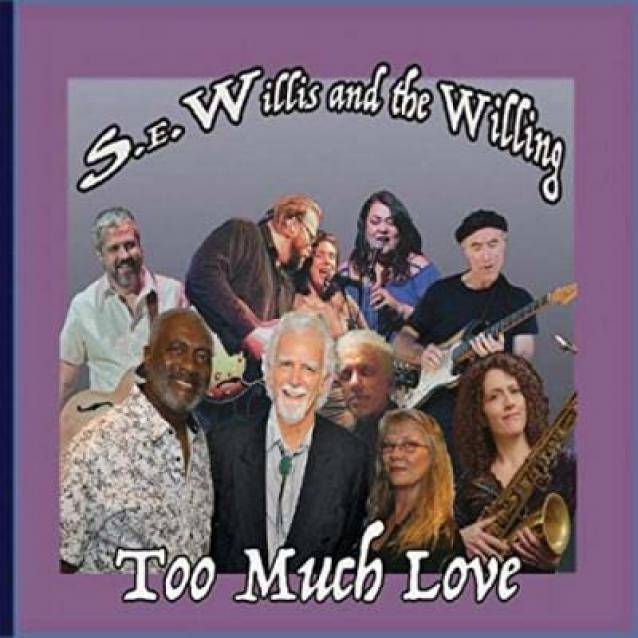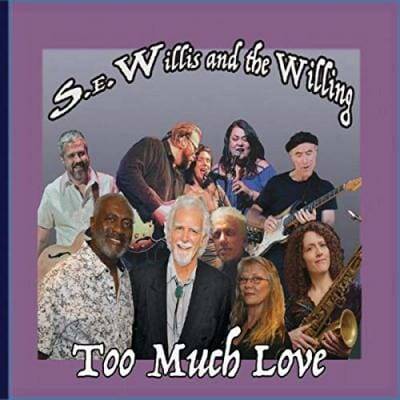 S.E. Willis and the Willing
Too Much Love
Mr. Suchensuch Records
S.E. Willis was the piano player in the Elvin Bishop Band when they were named Band of the Year in 2015. He had been with Bishop since 1999. "Too Much Love" is Willis' seventh recording under his own name the last being 2014's two-cd album "Turtle Dove Bounce/Live at the Poor House".
The Willing includes ex-Elvin Bishop Band members Willis, piano, harmonica, accordion and lead vocals; Bobby Cochran, drums and lead vocals; Ruth Davies (also previously with Charles Brown), bass; and guest guitarist Bob Welsh. Joining them are Nancy Wright, sax and harmony vocal; and guest guitarists Danny Caron (former musical director for Charles Brown) and Christoffer "Kid" Andersen. Additional vocalists include Marina Crouse, John Willis and Lisa Leuschner.
Nine of the eleven tracks are originals written or co-written by Willis, one with Cochran and another with Takezo Takeda. Willis receives his inspiration from Blues, Rock, and Country genres. Willis opens with "Turn Back" featuring the lyric "I wish I knew" and singing lead, while Leuschner provides the backing vocal. "My Happy Home" is a Country styled vocal with Willis on piano and harmonica.
"I Sure Don't Know Who Does" is the first of three songs sung by Cochran; it is a duet with Marina Crouse. Welsh plays some great guitar while Wright provides an extended solo. The other songs sung by Cochran include "Let That Be The Reason" with guitarist Caron; and the title track "Too Much Love" featuring Andersen
My favorite tracks include the instrumental "Apocalypto" featuring saxophonist Wright, and guitarists Welsh and Anderson who adds some twang.  Two more vocals from accordionist Willis include "Crawl Off & Die", and "Wake Up" with some more great sax from Wright.
This a welcome follow-up to Willis double album. I hope we don't have to wait as long for the next one.
Richard Ludmerer