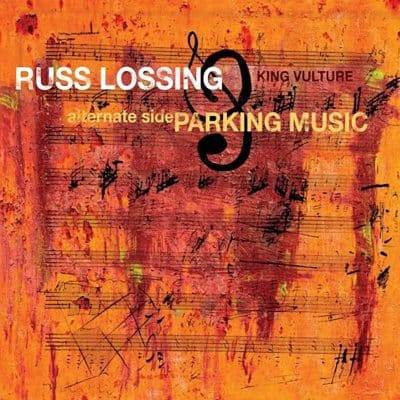 Russ Lossing
Alternate Side Parking Music
Aqua Piazza
Alternate Side Parking Music marks the debut of pianist/composer/improviser Russ Lossing's new quartet, King Vulture with reedist Adam Kolker, bassist Matt Pavolta, and drummer Dayeon Seok. Even more importantly, this is a brilliant album that will have you smiling and probably even laughing as Lossing's compositions often reveal the comical aspects of dealing with parking in New York City. Lossing knows the city as well as any, having resided there for 35 years, and establishing himself as a leading voice in creative jazz. He has 23 records on various American and European labels and issues this project as his sixth on his own imprint, Aqua Piazza. The players, other than new arrival, the Korean-born female Seok, are longtime collaborators.
Lossing's compositions evoke visual and aural imagery of New York City's streets. Even if you didn't know the concept of the album, that imagery would be vividly apparent. He composed the music sitting in his car dealing with the city's "alternate side parking" regulations in Manhattan as explained in this excerpt from the liners – "…Since it is difficult to find a parking spot normally, often times, you have to sit in your car, double parked, and wait for the street cleaning machine to pass by on the other side of the street. As it passes, you can move your car over to the cleaned side of the street to park…the scene can be comical: chaotic and intense with a lot of honking and jockeying for position."
His quartet spent four years investigating this material in live performances before entering the studio to record. The music is complex, but Lossing found ways to notate the music that maximizes freedom and improvisation. In its final state no composition extends beyond a single sheet of paper, leaving it open to boundless interpretations. He calls this the "Transparent Composition Method," ensuring that each performance of the piece will be different each time out, as certain parts are shared, opted out, or repeated. Time signatures can change and there is not a strict metrical adherence to the melody. Instrumentally the textures vary widely. Lossing plays piano, Rhodes, and Wurlitzer, sometimes simultaneously or in different combinations within the same piece. Kolker plays tenor and soprano saxophones, also using the bass clarinet at key junctures. Pavolka has a dynamic and often unconventional presence on bass, and, as you may have learned from previous reviews, Korean drumming is special and highly inventive.
In the opener "Honk" the cacophony is represented by the piano, bass, saxophone, and drums all seemingly playing separately to mimic the frenetic street activity. The bass lines don't relate to the melody – an example of "Transparent Composition." Another example of such is "Cloned" which appears twice on the album. The concept is about the parking enforcement officers "who put in mind clones; expressionless robots all dressed in brown." In the first version Lossing plays the opening theme alone, feeding his Fender Rhodes through a wah-wah pedal before his rhythm mates join him, after which he retreats to the acoustic piano while also playing the Rhodes. While Pavolka is prominent in the first piece, he emerges even more so in the forefront in the second with various Instruments joining unpredictably. Lossing confesses to reanimating "one little melodic 'clone' from a Schoenberg piano piece" here. "Next 3 Kin" is as freely improvised as any piece, further exemplifying the "Transparent Composition: technique, where bass lines change tempo and melody lines move independently via exemplary bass clarinet playing and spirited rhythm section interplay.
"Move It Over" would make a great soundtrack for a video game, referring rather obviously to the aforementioned quote when drivers rush to the other side of the street after the street cleaning machine has passed. The tricky rhythm of "Parallel Park" replicated the finesse one needs in such a maneuver while "Double Park" and its pensive bass clarinet refers to all that sitting time waiting for the street cleaner to pass, the time Lossing used to compose this material. The latter half becomes wildly energetic as the composer is likely observing the surrounding chaos before it dissolves again into a more contemplative mood. Meanwhile, drummer Seok maintains her whirlwind activity. "Meter Maid" has bassist Pavolta employing a '70-like funk groove in a complex rhythmic dance played in unison. Understanding what's involved will induce some kind of reaction over these four pieces. Close your eyes. It becomes hilarious.
"Rainy Ramadan" refers to a day when the alternate side parking regulations were suspended, thus its peaceful and somewhat gloomy nature. The final piece, the quirky "Turn" is the first song Lossing composed, many intricate rhythms, adding additional beats to each measure, connoting the Manhattan activity.
Lossing has delivered one of the most creative, compelling, and comically realistic albums of the year. This 'must hear' should be destined for several year end best lists.
Jim Hynes
Help Support Making a Scene
Your Support helps us pay for our server and allows us to continue to bring you the best coverage for the Indie Artists and the fans that Love them!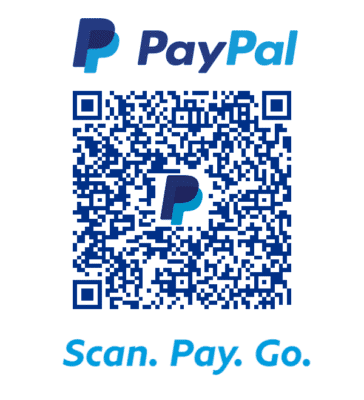 FOLLOW US ON INSTAGRAM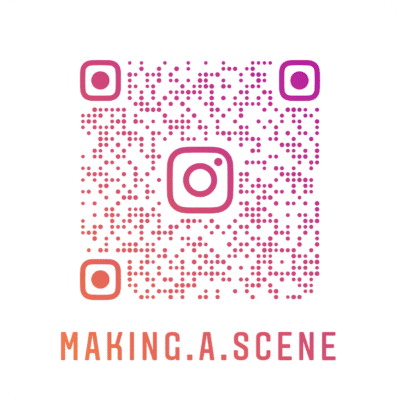 Subscribe to Our Newsletter