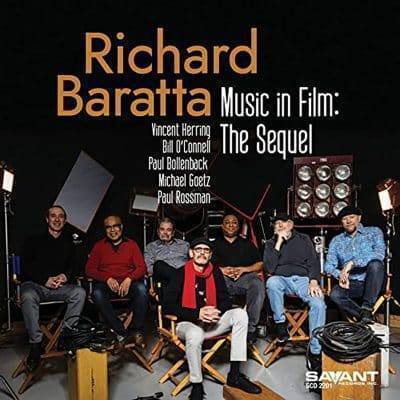 Richard Baratta
Music in Film: The Sequel
Savant
What does the collaborative team of drummer Richard Baratta and pianist/arranger Bill O'Connell do for an encore, having won a Grammy nomination for their 2020 studio debut, Music in Film: The Reel Deal? They try again for the bigger prize wit a follow-up that contains as much familiar material as its predecessor with titles such as Austin Powers, Star Wars, Willy Wonka and the Chocolate Factory and more. They also strut forth with another formidable lineup – heavyweights Vincent Herring (alto saxophone), Paul Bollenback (guitar), Michael Goetz (bass) and Paul Rossman (percussion). Somehow, we missed covering the 2020 effort, so a little background is in order.
In the 1970's, Baratta was a young drummer on the New York City loft scene, performing with the likes of John Stubblefield, Vernon Reid and Hal Galper but he tired of the scuffling and got a lucky break, getting into the film industry (as a location scout for Desperately Seeking Susan) and building a remarkably successful film career since. He has dozens of films under his belt, including six Spider Man installments, The Wolf of Wall Street, The Irishman, and countless others. Yet, he kept his jazz chops intact rather clandestinely until breaking through with the 2020 project. It was so successful that a sequel was practically imperative, especially with all the films at Baratta's disposal.
Again, we have an eclectic menu. First, a few words on O'Connell who plants himself equally in the Latin jazz and straight-ahead camps, having history with Mongo Santamaria and Gato Barbieri in the former and such icons as Chet Baker and Sonny Rollins in the latter. We covered his terrific 2019 Winds on the Hudson with his Afro-Caribbean Ensemble, a stirring example of why O'Connell is considered as one of the top Latin pianists in New York. So, it only makes sense that there's a Latin tinge to the opening "Itsy Bitsy Spider" from one of Baratta's earliest productions- Mike Nichols' Heartburn. Two of the major soloists take their bows here with Herring and Bollenback. The quintet renders "Soul Bossa Nova" from Austin Powers in a mid-tempo cha-cha with Herring determined to play it up Quincy Jones style, instilling blues over the Afro-Cuban rhythms foundation of the rhythm section.
So, the straight-ahead foot comes down as the quintet moves away from Latin in their reading Henry Mancini's "Theme from The Pink Panther" (Baratta worked on the 2006 reboot). O'Connell flies all over the keys in blurring rapid runs before Herring lets loose, leading to a swinging turn from Bollenbach, capped by bashing his kit like the happiest child on the playground. The feisty exchanges toward the end depict a unit in full stride. O'Connell relives a bit of his history, resurrecting Gato Barbieri's theme from "Last Tango In Paris," with the three front-liners each soloing brilliantly to the rumbling undercurrent of Goetz, Baratta, and Rossman. Baratta selected the title track of the 1945 comedy Out of This World because the John Coltrane Quartet's 1962 rendition of the tune was his introduction to jazz. This interpretation emphasizes Bollenbach's soaring and intriguing note-bending guitar lines rather than Herring's alto though the saxophonist has his say. Baratta certainly can't help but nod to Elvin Jones in his stickwork.
Taking a breather from such vibrant intensity, the dreamy ballad "Pure Imagination" (from Willy Wonka and the Chocolate Factory) follows with Bollenbach and O'Connell soothing us from the opening notes. Herring floats in, igniting a series of lush, melodic solos that finds him, the guitarist, and the pianist each soloing twice. The quintet revs up again on the straight-ahead shuffle "You've Got a Friend in Me," Randy Newman's theme from Toy Story with Herring stating the uplifting melody to bright, in-the-pocket accompaniment from the rhythm section. The band goes for the jugular on "Cantina Band" from Star Wars as Bollenbach and Herring stage fierce duels where they trade sixteens, eights, and then fours, ending in an explosive climax. Baratta lends a NOLA second line rhythm to "Man of Constant Sorrow" (O Brother, Where Art Thou) while Herring and Bollenbach drench the tune with back-in-the-alley blues. Herring and Bollenbach sit out Charlie Chaplin's "Smile" as the trio references the version from Joker, giving it a mean-spirited, taunting sheen.
The closer, "Volley for Jabali," is the only non-film piece here, a tribute to one of Baratta's favorite drummers, NEA Jazz Master drummer Billy 'Jabali' Hart. As such it's a drum and percussion workout patterned on Hart's drumming on the Herbie Hancock fusion piece, "Sleeping Giant." Perhaps Baratta will take on more original music next time out, but he is promising another film-oriented project to form a trilogy. He's clearly got the momentum. There is no energy shortage in sight on these exciting, reimagined tunes.
– Jim Hynes
Help Support Making a Scene
Your Support helps us pay for our server and allows us to continue to bring you the best coverage for the Indie Artists and the fans that Love them!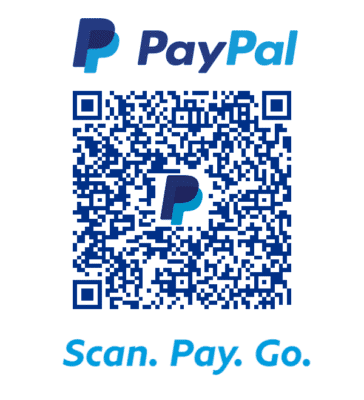 FOLLOW US ON INSTAGRAM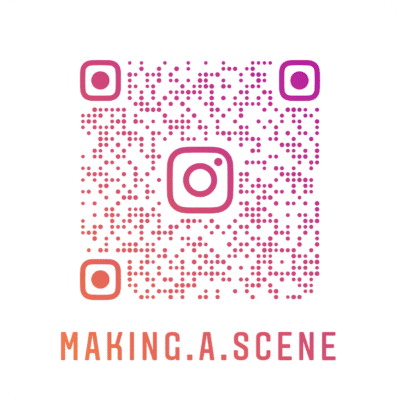 Subscribe to Our Newsletter