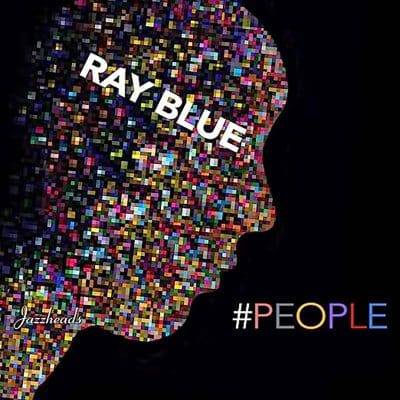 Ray Blue
#People
Jazzheads
Ray Blue is a NYC-based tenor saxophonist, who lived in Berlin for a decade, and has a global outlook like few others. On #People he plays in essentially five different contexts, leading his own sextet, leading a similar unit with NEA Jazz Master Kenny Barron on piano instead on Blue's bandmate Sharp Radway, in a duet with Barron, and yet another duet with his bassist, Essiet Okon Essiet, and in a trio with Essiet and Johns. That's the simple way of looking at it when in fact, due to guest trumpeter Eddie Alan and percussionist Bobby Sanabria, the personnel vary by track. Besides Radway and Essiet in Blue's core band, the drummer is either Steve Johns or Alvester Garnett with guitarist Jeff Barone also gracing three tracks, of which three are Blue originals.
There's a festive, multi-cultural spirit running through these ten tracks, beginning with the swinging minor-key opener, Blue's "Dark Berries," which has Barron on piano, guest Alan on the front line with Blue for stately ensemble playing, and percussionist Sanabria, giving the tune its Latin pulse. "People," long associated with Barbara Streisand, is rendered at a medium tempo with Blue citing Eddie Harris as the model for Blue's engaging, warm tenor supported by the trio of Barron, Essiet, and Johns. Blue's band, augmented by Sanabria, take the samba route for Jobim's "Dreamer" and calypso while paring down to a trio for Blue Mitchell's chestnut, "Fungii Mama." Sanabria's signature beats keep us below the equator as we next move to Blue's own "Cross-Continental Spirit," which embodies a South African Guouma feel. These three rhythmic tunes will have you smiling or dancing or both. Blue comments on the latter tune, "I've played 'Cross-Continental Spirit" with rhythm sections in several African countries. Each one has a different twist- the Tanzanians had another way., the Gabonese had another way, the South Africans had their way, Essiet with his Nigerian routes, he has a groove with that as well."
Blue's sextet marches steadily forward with his original, "Always With a Purpose," featuring strong unison passages from Blue and guitarist Barrone, and Sanabria's ever percolating rhythms. Then we get a breather, the sumptuous duet between Blue and Barron on Ellington's "In a Sentimental Mood," achingly smooth and chilling. Blue's core band, with an assist from Sanabria, lock into their infectious swinging shuffle groove on the classic Ray Charles/David "Fathead" Newman hit, "Hard Times" where Radway and Essiet also step forward individually in support of Blue's melodic solo. Barron returns for the tender ballad, "When Sunny Gets Blue," (perhaps a nod to the leader's surname) as Blue digs emotively deep into a Gene Ammons-like mode while fronting the quartet. In keeping with the theme of the album, Blue goes arguably even warmer as he teams with Essiet on the closer, "We'll Be Together Again."
#People is a delectable blend of tradition spiced by the multi-cultural rhythms that imbue several tracks. Along the way Blue can't help but echo the indelible, expressive sounds of tenor titans he has long admired such as, along with Ammons, George Coleman, Hank Mobley, Stan Getz, and John Gilmore. Blue's legacy even traces to a short stint alongside Gilmore in the Sun Ra Arkestra so he' surely capable in a free jazz context as well. Here though, it's straight ahead, pure, and expressively on the mark.
Help Support Making a Scene
Your Support helps us pay for our server and allows us to continue to bring you the best coverage for the Indie Artists and the fans that Love them!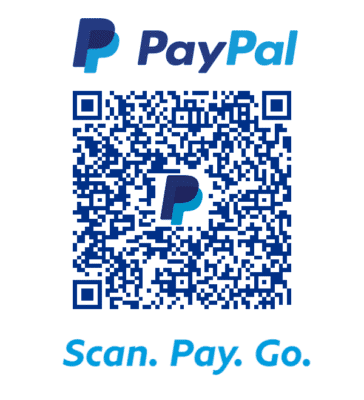 FOLLOW US ON INSTAGRAM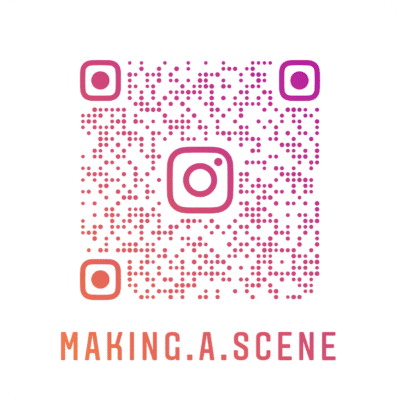 Subscribe to Our Newsletter