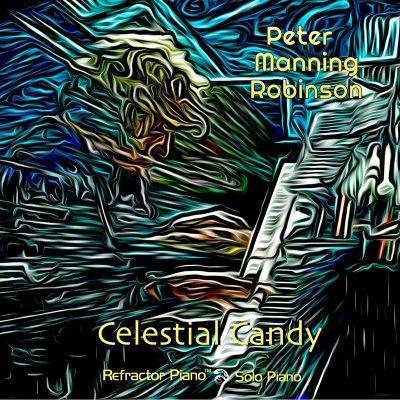 Peter Manning Robinson
Celestial Candy
Owl Walk
So, you haven't heard anything new in music lately? Welcome to a totally unique sound from multiple award-winning composer and pianist Peter Manning Robinson.  In fact, we'll have to expand his job title once we mention that he is the inventor of The Refractor Piano™ a new way of playing acoustic piano. The album, Celestial Candy, contains seven Refactor Piano pieces and three solo piano pieces, making the differences between the two instruments irrevocably clear. Robinson creates this music live with no overdubbing or prerecorded tracks, never using synths, samples, or loops. All the sounds are from a "Refracted" acoustic piano, likely a Steinway. Robinson says that he is also using his own voice: singing, rapping, and making vocal gestures which he also processes through the Refractor Piano™ live. So, Robinson is simultaneously a pianist, composer, inventor, programmer, conductor, and engineer.
The first two are RF pieces, the opening single "An Hour on Earth," is an ambient, neoclassical piece that sends out shimmering sounds as if one single piano note is showering a rainbow of lovely colors. The second piece, "Insomnia" is more disjointed, at times industrial sounding with percussive sounds, whooshes and roars that the uninformed would swear are electronic effects. The stark contrast with the solo piano piece that follows, "Anjo Dancando," accentuates not only the difference but the seemingly limitless sound possibilities of Robinson's invention. This is heady, trippy stuff.  "An Hour on Earth" has already released as a single and the solo piano piece will follow in June. While it is rather easy to ascribe the solo pieces as a blend of classical and jazz, the RF pieces can take almost any form.
The Refractor Piano™ is an acoustic grand piano (usually a Steinway), fitted with transducers and microphones, whose live sound is "refracted" through a unique, proprietary system of hardware and software created by pianist composer Peter Manning Robinson and co-developed by producer-filmmaker-guitarist Klaus Hoch. Mimicking visual refraction or quantum refraction, the instrument, when played by Robinson, is capable of generating a remarkable array of never­ heard­ before sounds. The music incorporates both composition and improvisation and while each piece is always recognizable, the "refraction" process makes each performance unique and never an exact reproduction. One can think of the "refraction" process as layers of sound that are uniquely manipulated, morphed and layered. These sounds create chambers that open and flow, in numerous ways, to other chambers that can exist individually or intersect and "refract" each other. This creates an ever­changing, evolving sound.
Robinson decides which elements to "refract" in real time and "rides the refractions" as he and The Refractor bend and morph the sound. These new textures form the distinct instruments and voices of each composition. Using the entire piano­­­ inside and out­­­ with his fingers, mallets, and other implements, Peter conjures otherworldly sounds.  Some say the beauty of jazz is that the same piece can sound different each time that it is played. Robinson's invention practically by definition means that the same piece will sound different each time it is played. Not only are the sounds constantly changing but they conjure an array of emotions along the way, often within the same piece as "Mellifluous" shifts from dark, mysterious tones to bright, uplifting ones. It's just one example that could be ascribed to any of the RF pieces. Listen to "Obelisk" shift from a funky pattern of vocal and percussive sounds without any discernible piano notes until midway through as the percussive elements continue without the use of loops. Segueing into "Celestial Beach," you'd swear synths were involved but the shimmering effect continues into the spacious solo piece "Sirens of the Sun." Closing with "Spiritual Warrior," we are now in the realm of fusion-jazz, seemingly with the sounds of multiple electronic keyboards and a couple of percussionists yet all sounds emanate from hands of Robinson and his newly invented device.
Robinson didn't arrive on the scene overnight. He was born in Chicago and grew up in Vancouver, Canada and Los Angeles, California. Peter started playing the piano at age 3 and began performing with bands by the time he was 12. Though touring and playing in clubs at a young age, he still managed to receive formal music training at USC and Berklee College of Music in Boston. He has performed and recorded with such jazz greats as Ernie Watts, Phil Woods and Freddie Hubbard. Peter's film and television scores have won him many awards including an Emmy Award for KABC's A​bove, and his orchestral works have been recorded by members of The London Philharmonic, Los Angeles Chamber Orchestra, and Musica Nova.
In his early 20s, Peter developed severe tendonitis and was told by numerous doctors he would never be able to perform live again. Still able to play for short periods of time, he immersed himself in session work and film scores but was determined to resume live concertizing. Through a mutual friend, Peter met Phil Cohen, Founder/Artistic Director of the Leonardo Project at Concordia University in Montreal. After evaluating Peter, Cohen retrained him on a completely new way to play the piano.
During this time Peter continued to evolve his already healthy lifestyle to encompass vegan food, meditation, yoga, kick­boxing and growing his own herbs and produce. An accomplished vegan chef, he uses a unique nutritional regimen to keep his mind, body and spirit optimally fit. Peter views both his invention and his kitchen as "laboratories" where his complex cooking recipes inspire new music compositions and vice­ versa.
He met director and filmmaker Klaus Hoch while scoring Klaus's film F​lypaper a​nd ​​reconnected in 2010 to collaborate on the creation of The Refractor Piano™, the culmination of Peter's life­long work and experimentation with alternative forms of musical instruments (acoustic, Asian and electronic). In April 2016, Peter presented his acclaimed debut concert with The Refractor Piano™ at Bergamot Station, Santa Monica incorporating both his Refractor and acoustic piano compositions with unique visual elements. This is the first recording of The Refractor Piano™, likely the first of many to follow. Immerse yourself in this (and we don't use this term lightly) fascinating music.
Help Support Making a Scene
Your Support helps us pay for our server and allows us to continue to bring you the best coverage for the Indie Artists and the fans that Love them!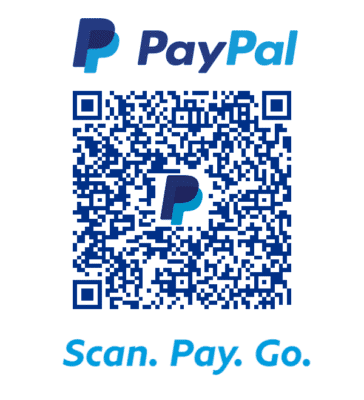 FOLLOW US ON INSTAGRAM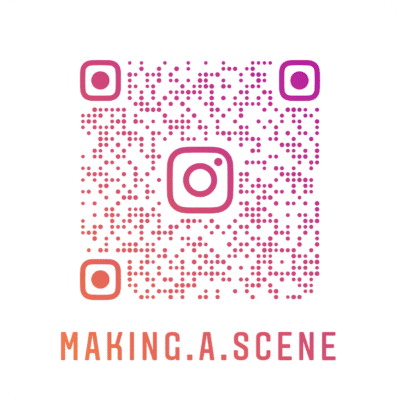 Subscribe to Our Newsletter