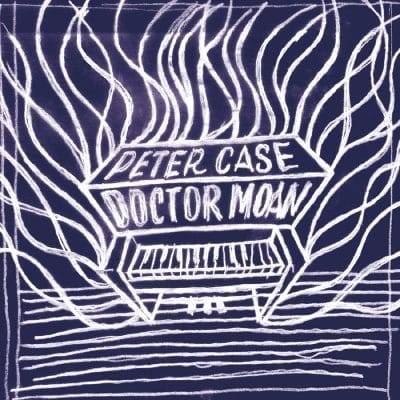 Peter Case
Doctor Moan
Sunset Blvd.
Apart from the great, though purposely dichotomous album title, Peter Case marks his first piano driven album, the sixteenth in his storied five-decade career that's ranged from punk, jangly rock, and introspective folk to what we can now add his latent hints of jazz and blues. While researching this new avenue, this writer learned that since moving back to San Francisco from L.A., Case began attending the St. John Coltrane African Orthodox Church, dedicated not only to Trane's music but to racial, social, and economic justice. Case has spent hours playing piano with the ensemble. That alone, accords him much respect, at least in this corner. Case also found inspiration in the studio's restored 1905 upright Steinway piano, a caricature of which appears on the jacket, and now presents the album he's been wanting to do for years. Joining Case (piano, harmonica, mellotron, and guitar) are electric and acoustic bassist Jonny Flaugher (Lady Blackbird, Pokey LaFarge) and on B-3 Chris Joyner (Rickie Lee Jones, Ben Harper). Note there is no drummer in the trio.
Case opens with a whisper, building to a more emphatic interrogation with "Have You Ever Been In Trouble" with Joyner's organ swirling around his rather dissonant piano chords. In some respects, it's a theatrical kind of presentation that sets the tone for the album. "That Gang of Mine" if filled with robust piano chords and consistently lurking organ as Case yearns about past friends, nostalgic places, and events. Echoing past giants, although Case is modest enough to not consider himself in that conversation, he leans heavily on left-hand chords in the mode of stride pianist Jimmy Yancey and blues hero Mose Allison, especially in the bouncy, rollicking "Downtown Nowhere's Blues." The deliciously drawn out and intimate "Eyes of Love" is pure gospel, replete with Joyner's church sounding organ and Case's judiciously placed piano chords.
Case's "Five Minutes More" however, does sound Mose-influenced excepting the harmonica. Closer inspection of credits reveals that Michael Lilly, not Case, wrote the lyrics. The lone guitar-based track, "Wandering Days" is Case at his storytelling best as is the easy rolling abstract "Ancient Sunrise" – "The shadows were deep/You could feel it might right rain/Hear the minor chords wailing/from a passing freight train/At the all-night station/we were syphoning fuel/As that big red ball bounced up/by the school/It was you and me/In that ancient sunrise." "The Flying Crow" is Case's arrangement of a traditional train tune, straight forward hard pounding with harmonica that echoes strains from the opening "Now Have You Ever Been Trouble?" "Girl In Love with a Shadow" swerves back into ballad mode, Case singing emotively as Joyner's organ caresses Case's poignant piano chords. The stately solo piano "4D" is certifiably Case's first fully instrumental recording. The standout closer, "Brand New Boof Rules," is stock full of clever rhymes – "A cup of coffee/Corner spot/It ain't much/But at least it's hot/It's cold inside/ This bag of bones/Too late to cry/For the Rolling Stones"
It's always refreshing to see an experienced artist change course. Case digs into these songs and sings with the kind of conviction you can count on.
Help Support Making a Scene
Your Support helps us pay for our server and allows us to continue to bring you the best coverage for the Indie Artists and the fans that Love them!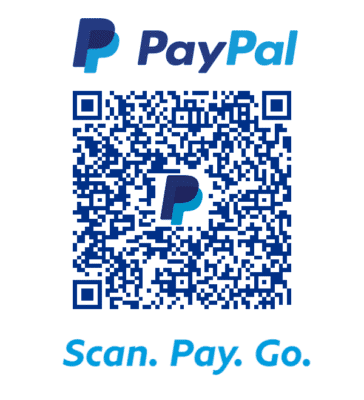 FOLLOW US ON INSTAGRAM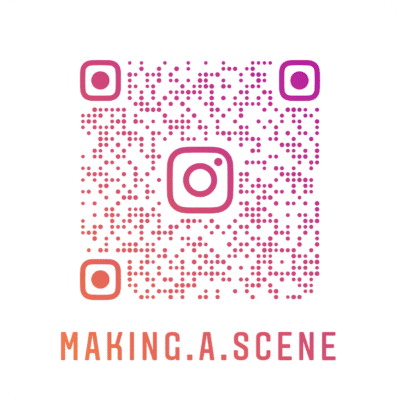 Subscribe to Our Newsletter