Otis Taylor
Banjo…
PS Audio/Octave
While Otis Taylor's 15th album doesn't bear the thematically driven title like his 2017 Fantasizing About Being Black, the more plainly titled Banjo… speaks to similar themes. Taylor says this about the album, where, in fact, only four of the eleven tunes feature him playing banjo – "This is not a 'banjo' album, banjo is just a name for the attitude. The history of the banjo follows the history of African Americans in this country, coming over on the slave ships with the banjo and playing in the fields, and playing the blues. I just report stories." Those stories include five new originals and six remastered ones. Emblazoned on the CD and jacket is "Recorded in pure DSD" – the highest resolution for digital downloads.
So, although there appears to be a six-year gap between recordings Taylor remains his same fearless self, outspoken against racial injustice with his trademark John Lee Hooker trancelike dramatic tension in his music filled with circular chords and sparse accompaniment that help draw attention to his stories. However, you won't find some of the mainstays that have graced previous efforts such as fiddler Anne Harris, drummer Larry Taylor, and of course the late cornetist Ron Miles. Instead, we have these longtime associates – J.P. Johnson (lead guitar), Nick Amodeo (bass, mandolin), Brian Juan (organ, piano), Chuck Louden (drums). Celloists Beth Rosbach and Joseph Howe appear on select tracks with configurations varying from solo to trio, up to septet with Taylor playing electric and acoustic guitars and banjo as well as harmonica, kazoo, and percussion. In an interview with American Blues Scene Taylor said this about his musical regimen – "During the pandemic, I didn't pick up an instrument for six months. When I had to start playing again, I really had to practice. I don't live for music and I look for other things. I'm not the kind of person who has to play the guitar for five hours a day. I'm not obsessed with that. Maybe this is what keeps it fresh. I hire people that play guitar five hours a day."
In the liners Taylor provides background for each of the songs. Let's take a couple of the new ones first. He cites the opener, "1964," coincidentally the year he started his first band, as inspired by a friend's travels to Morocco with "a ship that has no sails" as Johnson's guitar stings and Juan's organ simmers, Taylor goes into jazz scat mode at the end of the song. On the stomping "Write a Book About It," one of the four where he plays banjo, he offers a grandmother's advice to her Black grandson: watch what you do. On the hypnotic organ and banjo driven "See My Face" he sings about a blind man giving orders to an enslaved black man on a plantation. "Travel Guide" finds a world traveler wanting to bring his lover home to New Orleans, setting the tune to his harmonica, Louden's insistent rhythms, and Juan's surprisingly effective Moog synthesizer, the latter an example of Taylor's career long penchant on adding unconventional instrumentation. In contrast, "12 Feet Under," has Taylor solo, playing acoustic guitar and banjo, singing about a good man sitting down with the devil. It's the epitome of his trance blues style, the repetitive "hey, hey, hey" becoming intense at the end.
The repurposed tunes include "Resurrection Blues" (from White African 2001), "Little Willie" (from Clovis People Vol. 3 2010) infused by the two cellists as is "Live Your Life" (Respect the Dead 2002) and "Nasty Letter" (from Truth Is Not Fiction 2003). "Resurrection Blues" remains especially searing. Taylor puts himself into Jesus's shoes, to the strains of Johnson's piercing guitar. Like most all of Taylor's albums, this is intense and challenging emotionally. As if he senses this, he ends somewhat hopefully urging us to live fully in "Live Your Life" (from Respect the Dead 2002) This writer is unsure of whether these two are old or new songs – "Hit from the Left" – a trio banjo tune about a Black man fighting for freedom; and "American Dime." My guess is the latter, one of only two with piano and an outlier of sorts with no drums. Taylor describes it as "An American traveler in France remember his girlfriend's injected-drug addiction. Blue lights in a bathroom make it difficult for users to see their veins." It's a strange one; another reason to end on a more optimistic note with "Live Your Life," rendered as a mid-tempo soothing ballad with hints of piano jazz.
Taylor's music remains consistently riveting. He is one of a kind.
Help Support Making a Scene
Your Support helps us pay for our server and allows us to continue to bring you the best coverage for the Indie Artists and the fans that Love them!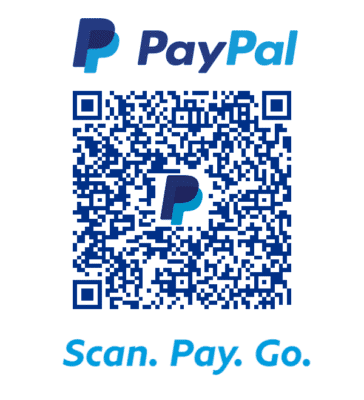 FOLLOW US ON INSTAGRAM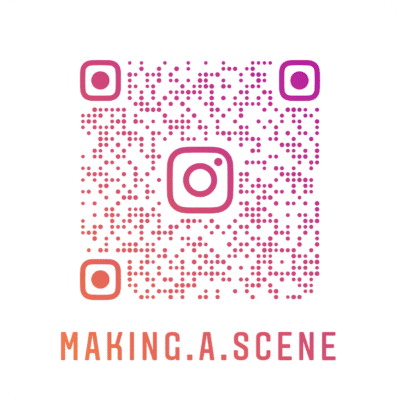 Subscribe to Our Newsletter