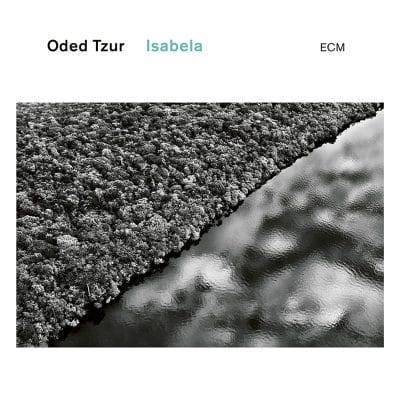 Oded Tzur
Isabela
ECM
Israeli-born and raised New York City based saxophonist, composer, bandleader and educator Oded Tzur issues his fourth album and second for the ECM label with Isabela, his follow-up to Here Be Dragons. Tzur's sound on the saxophone is unlike anyone else. That's because he marries Indian Classical music with jazz and developed a special technique for the saxophone. As a disciple of Hariprasad Chaurasia, a primary educator of that music at the Rotterdam World Music Academy, Tzur developed a saxophone technique that extends the instrument's microtonal capacity, inspired by Chaurasia's bansuri playing and other Indian instruments, which he named Middle Path. The technique enables the saxophone to slide between the notes and highlight specific microtones, thereby differentiating it from traditional saxophone playing. Chaurasia once described it by saying: "If a curtain were to be drawn in front of him, no one could tell which instrument was being played."
Once again joining Tzur are longtime collaborators pianist Nitai Hershkovits, bassist Petros Klampanis and drummer Johnathan Blake, a group that has been together for five years now and intimately know each other's tendencies. As mentioned, Tzur has carved out an approach, blending raga and jazz in a way where the saxophonist is neither borrowing nor imitating musical idioms from elsewhere, but rather applying a blended concept. Here, Tzur builds a self-fashioned raga in a 36-minute suite-like sequence. The music balances subtle, meditative passages with more aggressive, assertive ones. Tzur says, "It took me a while to develop the courage to also explore the other extreme, see what happens when you follow the explosion at the other end of the dynamic spectrum. For this album I finally felt comfortable to explore the totality of the dynamic range, the silence but also the eruptions, the bright colours."
Tzur introduces the raga in the opening act "Invocation," which works like a Chalan in Indian classical music – the skeleton of that outlines the raga's structure in the briefest way, as a synopsis does a play. A brooding modal phrase from the piano gains support from Blake's gentle tom-tom touches as Tzur moans over Klampanis' mournful sounding pizzicato. As with many of the sequences, this pensive introspection shifts to more explorative improvisation. As Tzur opines, a raga goes beyond a set of parameters bound to time signatures or notes: "One way to define a raga is to see it as an abstract personality that's made of sound. Some musicians would even refer to it as a presence that you have to make come alive. That's where it's not a scale anymore, but something so much more than a sequence of notes. In that sense, the blues is exactly like a raga. It has a scale, but it's not simply a scale. It's an abstract personality that is so distinct that you can hear one phrase of it and already go: 'That's blues' – like a person you recognize from afar."
"Noam" is a folk hymn with Tzur stating the melody from the outset. Hershkovits, joins with a series of shifting ostinatos as Blake brushes subtly, and Klampanis acts as their trustworthy guide. Tzur, as if widely awakening, aggressively begins exchanging lines with his pianist. One can clearly hear the "blues" referenced in Tzur's aforementioned quote here. Then the rhythm trio engages in a meandering call and response sequence before returning to the initial more meditative theme. "The Lion Turtle" has a gentle, graceful melody first expressed by the pianist, who along with the bassist, are the featured musicians in the first five minutes before the leader joins, following a cascading crescendo from Hershkovits. Tzur's entry is not forceful unlike the previous piece. Instead, he offers whispers with flutters, trills and murmured notes before developing a more animated stance in his escalating conversation with his pianist.
The title track winds through nearly 11 minutes of an epic journey. Hershkovits and Klampanis begin in quiet, calm dialogue that extends for about four minutes until the theme begins to take shape. The pianist's notes grow brighter over Blake's cymbal flourishes before the drummer switches to sticks and builds the momentum for another Tzur relatively calm entrance with sustained notes. His solo increasingly takes on a fierce intensity over an active rhythm section before exiting just shy of the ten-minute mark, leaving his bandmates to find the melody before articulating the closing notes. The closing "Love Song for the Rainy Season" initial Eastern-tinged overtone lyric quickly transforms to an enlivened quartet swinging with a post-bop demeanor. Hershkovits' solo rides astride the rhythmic section, with Blake at his percolating best before blossoming into an explosive solo. The pianist delivers sweeping chords, signaling the arrival of the leader in the third sequence, making a forceful, Coltrane-like entry, in a bluesy exchange with the pianist and drummer, both of whom are at full throttle.
While Isabela is brief, the stunning array of colors, tempo changes, the use of space, and emotive passages make for a terrific listen. In fact, the brevity is somewhat of a plus, increasing the odds of hitting "repeat." The alternating moods from pensive to frenetic are captivating, and more creatively crafted than one usually finds, and Tzur allows his bandmates plenty of freedom.
Help Support Making a Scene
Your Support helps us pay for our server and allows us to continue to bring you the best coverage for the Indie Artists and the fans that Love them!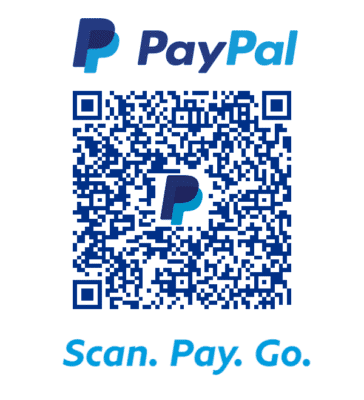 FOLLOW US ON INSTAGRAM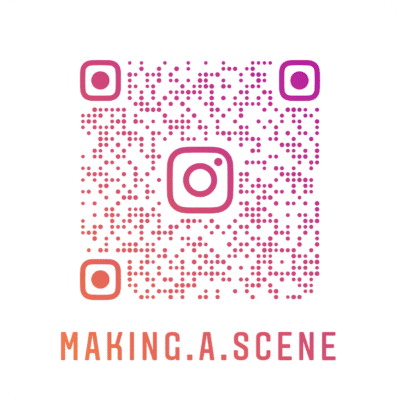 Subscribe to Our Newsletter