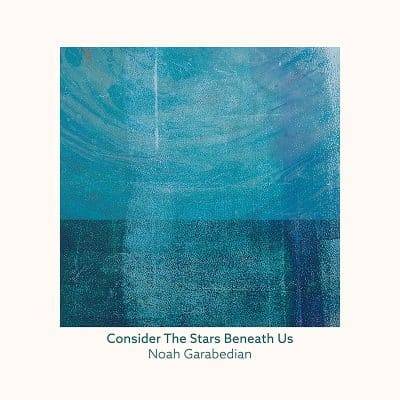 Noah Garabedian
Consider the Stars Beneath Us
Outside in Music
Bassist and composer Noah Garabedian assembles a top-level quarter for Consider the Stars Beneath Us, and album dedicated to the recent passing of his father in the mode of a celebration of life. While the bassist leads an acoustic quartet, he taps longtime friend and producer Samuel Adams, the Bay Area-based electro-acoustic new music composer and 2019 Guggenheim Fellow to transform the music in subtle ways. The players of such music are tenor/soprano saxophonist Dayna Stephens, pianist Carmen Staaf, and drummer Jimmy Macbride. Because Garabedian admits that most of the music he listens to is heavily influenced by electronics, he felt that releasing a purely acoustic album would have been misleading. As such, Adams adds effects, programming and synths to the project, described by Garabedian in the liners as "…an homage to our ancestors, future spirits, and future elders; it is a body of work that explores my own personal experience with loss."
The leader's acoustic bass is very prominent in the dreamy opening "RR," an homage to Ralph Alessi and Ravi Coltrane, two mentors and major influencers. "Expectation. Regret" features lively solos from Staaf, as Stephens' beautiful, emotive tenor intersects with the leader's searching basslines as both weave around an especially busy Macbride, who makes his own individual statement near the end of the piece which is by turns elegiac and bright. "Pendulum for NG," penned by Adams, is especially intricate with Garabedian describing it as "a short tune made of expanding and contracting lines, off-kilter hits, and unresolves, rubbery harmonies, all of which swing back and forth around a single pivot point." No need to elaborate on that except to possibly add that Stephens' tenor is reaching into spiritual realms here while the spiraling, circling patterns create a dizzying effect that the abrupt ending halts.
Stephens takes up the soprano for "Salt Point" and "Petty Thieves," again demonstrating controlled, spirited playing as Macbride uses shakers and Garabedian keeps with a steady line in the former, which draws inspiration partly from the Gnawa musical traditions of Morocco. Staaf captures that motif in her expressive solo. "Petty Thieves" has melodies stemming from the madrigals of the Renaissance/Baroque composer Claudio Monteverdi, both imbued albeit subtly, by Adam's electronic effects.
"Petrichor" which is a term for the smell one senses after the rain begins pensively with Stephens' flowing lines, Staaf's tinkling and Macbride's pattering evoking rain rather than after the rain, and a rather robust turn from the leader. Stephens re-enters in a stormier mode, returning to more pensive notes in his outro – a terrific piece. Stark chords from Staaf introduce "Shackleton's Cocoa" which soon takes a snappy groove and has Stephens evolve from the lyrical to Coltrane-like aggression. The middle section of the piece moves in jagged, jaunty Monk style with Staaf leading the way, returning to mostly a series of chords and Macbride drum rolls before Stephens restates the head. The closing "Alice" pays tribute to late Alice Coltrane with Adams' electronic effects resembling Alice's harp. Again, we have spirituality, captured both in the music and in these touching words from Garabedian in the liners – "…Consider the Stars Beneath Us is a reminder that there are alternatives to our initial reactions; there is more than what is initially visible…To 'consider the stars beneath us' also means to recognize the intrinsic humanity in everyone. As a child of two families scarred by genocide and displacement, I try my best to remember that our pasts do not define us, and to understand the world around me through my music." This is a brilliant album, especially for those who prefer the spiritual side of jazz. The quartet is brilliant as are Garabedian's compositions, and for this writer, this is some of best playing heard from Stephens on record.
Since we have covered Garabedian before, the bassist and composer of Armenian descent is a co-leader of the collaborative trio Ember, which released its Sunnyside debut No One Is Anyone featuring pianist Orrin Evans in 2021. Garabedian debuted as a leader in 2014 with the sextet album Big Butter and the Egg Men. He has performed and toured with Ravi Coltrane, Ralph Alessi, Jeff "Tain" Watts, Any Milne, Kris Davis, Josh Roseman, Nir Felder, and more.
Help Support Making a Scene
Your Support helps us pay for our server and allows us to continue to bring you the best coverage for the Indie Artists and the fans that Love them!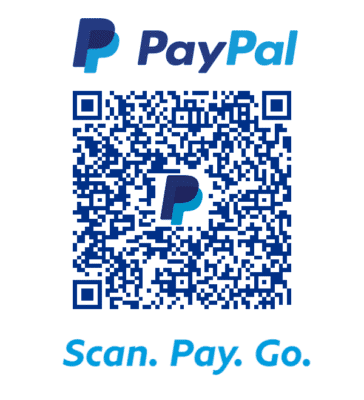 FOLLOW US ON INSTAGRAM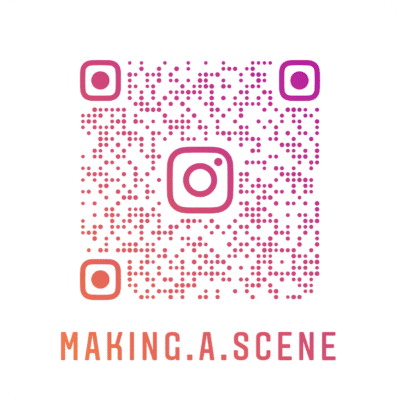 Subscribe to Our Newsletter