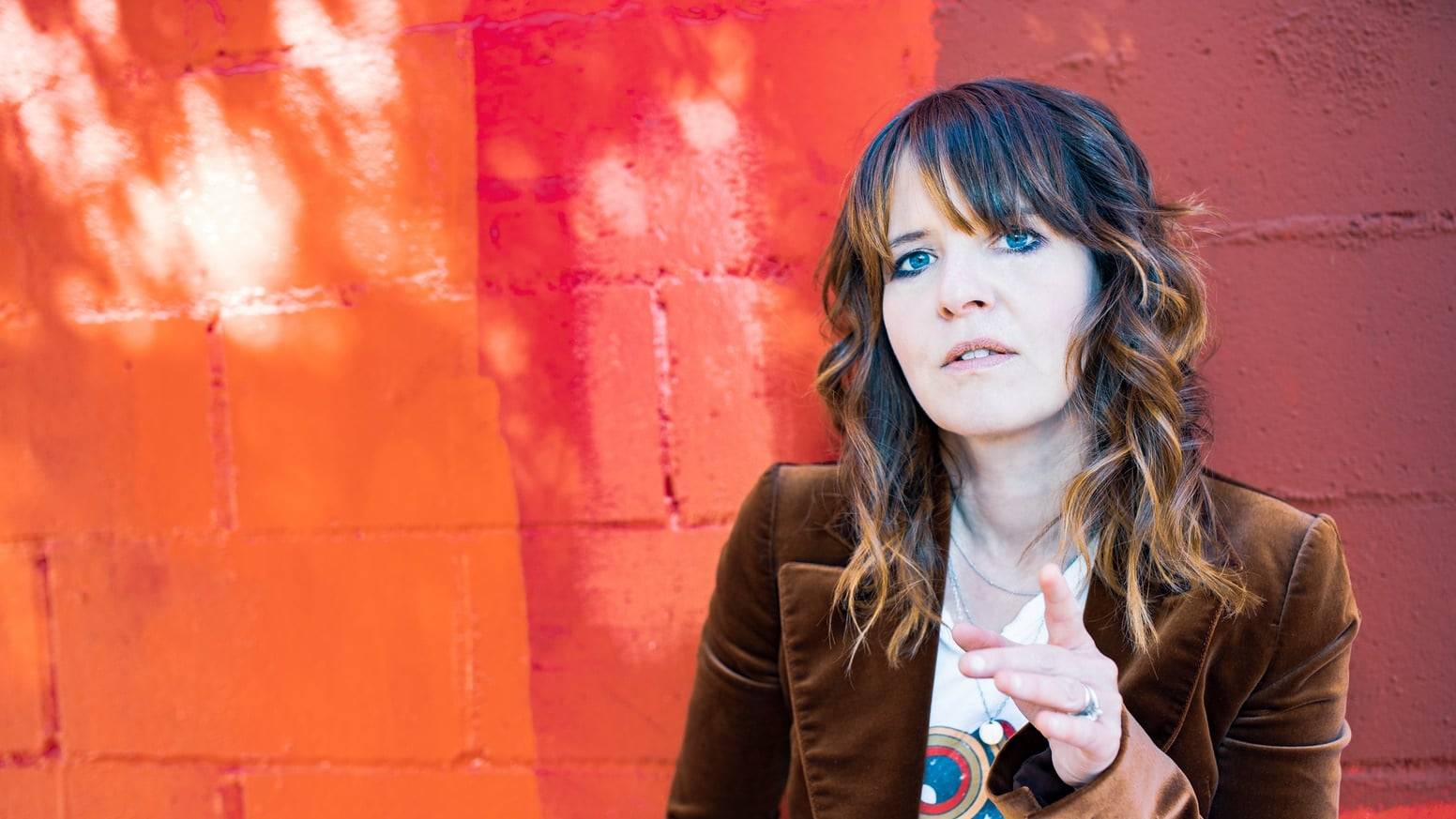 ---
---
---
---
---
---
---
---
Making a Scene Presents an Interview with Nikki O'Neill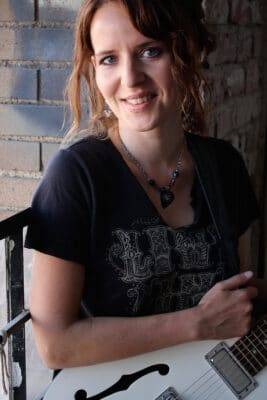 For Nikki O'Neill, the musical highlights just kept on coming in 2019: recording at Royal Studios in Memphis; performing at AmericanaFest; getting her first interview in Guitar Player Magazine, and launching a guitar lesson channel on TrueFire.com called Nikki O'Neill's Twang, Soul & Rock 'n' Roll.  Her 2020 album, World is Waiting, is a tapestry of rhythm & blues, gospel, americana and blues, woven together by an inspired and nuanced five-piece band fronted by O'Neill, who leads the way with unforced vocals, tasty guitar playing, and a way of writing songs that UK blues critic Norman Darwen has described as "raw and rootsy with a huge soul influence, a conscience, a positive message, and some neat hooks."  O'Neill's musical diversity might be a consequence of her upbringing: born in Los Angeles, she moved to Sweden when her Polish mother remarried, and grew up in a tri-lingual household in Stockholm. "Nobody in my family played instruments", she says. "But our record player always went on heavy rotation with my mom's collection of Al Green, Dinah Washington, and Polish cabaret and pop songs from the 30's and 60's." World is Waiting is meant to provide a musical journey, opening big with an up-tempo soul number, "That's How You Lose Her," before rolling on down to bluesy slide guitar territory in "A Man for All Seasons" (it weaves between 4/4, 6/4, and half time feel), and making a reflective rest stop with "A Place at the Table." This gospel song, with its soaring harmony vocals, was written shortly after Aretha Franklin had passed away.  The dark funk groove of the title track originated when O'Neill dug through her guitar effects collection and started toying around with a drum machine pedal, playing a blues riff against the beat. Lyrically, it's a response to the title track of her 2017 solo debut, Love Will Lead You Home, with its commentary on the rise of racist and nationalist movements. O'Neill plays lead guitar on the song with her go-to Telecaster. 
"I didn't want an overly muscular or overdriven guitar tone," she says. "I wanted it to convey vulnerability and humanity."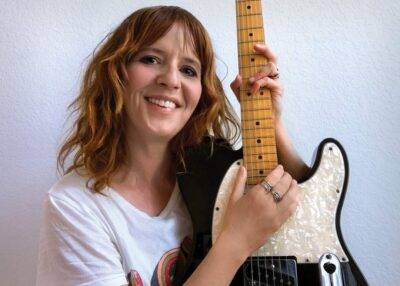 A lighter, more acoustically driven, and americana-flavored change of scenery arrives with the catchy "All I Wanna Be Is Yours" (where the percussion actually is the studio couch being played with drum sticks.) O'Neill usually composes the music while her collaborator Paul Menser handles the lyrics, but this time she wanted to contribute some of her lyrics and point-of-view to the album. On the witty "You're the Only One Who Gets Me", the band lays down a smooth SoCal americana groove as she portrays a thoughtful introvert who's been misinterpreted all her life until a kindred spirit finds her at a party in the corner, "uncorked with a label they misread." 
The closing track — on the completely opposite end of the album opener's high-energy sassiness — is the raw and bare bones, "Take Back What I Said," which O'Neill recorded on a Sunday afternoon at Royal Studios in Memphis (she went to the session after visiting Al Green's church, and got a ride with Green's organ player.) Here, the instrumentation has become reduced to just O'Neill's vocal and acoustic guitar, imperfections left intact. "Boo Mitchell (engineer) insisted on feel being the guide," she says. "He talked about how his dad (legendary Memphis producer Willie Mitchell) used to dismiss perfect and lifeless performances."  O'Neill's debut, Love Will Lead You Home, received international blues radio play and was followed up by two years of live performances in her hometown of Los Angeles (including a show with Stax artists Southern Avenue.) Her band — fellow lead/rhythm guitarist Joshua Pessar, bassist Rob Fresco, and drummer Rich Lackowski — had developed a noticeable chemistry, and she wanted to capture it on tape.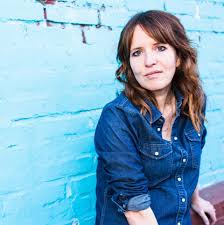 The songs on World is Waiting were tracked live with the band playing together in one room. Most of them were done at Hayloft Studios in LA, with Joshua "Cartier" Cutsinger engineering the sessions and co-producing the album together with O'Neill. "That's How You Lose Her" (featuring Pessar on lead guitar) was recorded live at Bonfire Studios in LA, with Stephen Fahlsing engineering, while "Take Back What I Said" was recorded at Royal Studios in Memphis, with Boo Mitchell as the engineer. It's worth noting the spirited performances by a number of guest artists on the album:
Doug Organ (Here Lies Man): Hammond organ, Fender Rhodes, piano
on Gold (Jerry's Middle Finger): Hammond organ on "That's How You Lose Her"
Manda Mosher (solo artist, CALICO The Band): backing vocals
Deb Morrison-Littell (Morrison & Company): backing vocals
Halina Janusz and Lisa Malsberger (Jerry's Middle Finger): backing vocals
World is Waiting is mixed by Ethan Allen (Mavis Staples), and mastered by Gavin Lurssen (Robert Plant and Alison Krauss.) The album photographs — shot in LA's Downtown Art's District — were taken by Deb Morrison-Littell, and the album design is by Chris Moseman.  Parts of the album's production got heavily delayed because of the corona virus crisis. O'Neill says: "I know so many musicians who've had their livelihoods impacted, including several players on my album, because of cancelled shows and tours.
I feel very grateful that World is Waiting finally is out, so that you can hear their amazing performances on it, and what we created together." 


Find our Podcasts on these outlets