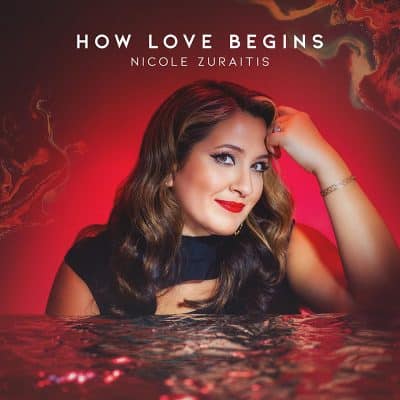 Nicole Zuraitis
How Love Begins
Outside in Music
Jazz singer-songwriter and vocal/instrumentalist, the Grammy-nominated Nicole Zuraitis, teams with bassist and co-producer Christian McBride on How Love Begins, a seldomly expressed and at times irreverent but realistic dissertation on the ebbs and flows of modern love. Besides the multi-talented Zuraitis and McBride, the supporting cast includes Gilad Hekselman on guitar, Maya Kronfeld on organ, Wurlitzer and Rhodes, and Dan Pugach on drums. Guests joining in are David Cook on piano, Billy Kilson on drums and Sonica – a co-led vocal trio comprised of Thana Alexa, Julia Adamy and Zuraitis. She divides her ten songs into two sections entitled "part I: oil" and "part II: water, to connote the initial bliss of early romance and inevitable discords that follow yet the inspiration for such goes beyond that simple cliché that oil and water don't mix. After all, opposites attract as another cliché goes. The main impetus was viewing the
work of Spanish conservation photographer Daniel Beltrá. "Spill", is his collection of paintings that present beautiful color patterns but are sourced from the most devastating oil spill in history, The Deep Water Horizon spill. Splashes of these appear in the cover art. Zuraitis' stunning reaction led to this comment, "…The irony was not lost on me. Just like a love that ends too soon, the common thread is that some of the most beautiful things in life can also be the most heartbreaking." Using this a springboard for her songs about the triumphs and lost expectations of love, Zuraitis dedicates the album to climate change activism, oceanic preservation, and conservancy of her neighboring Long Island Sound.
How Love Begins represents a long time in coming collaboration between Zuraitis and McBride although all song credits in total or in co-writing, go to Zuraitis. McBride contributes on bass and through his Brother Mister Productions. Zuraitis nods to many of her favorite songwriters in composing the material, with a fervent hope that these songs will be passed on to others. "Oil" begins with "The Good Ways," a reflection on the heat of early romance like that famous song "Fever," she has verses like this, "You're only crazy in good ways/Like lighting fires in the wind/You're the type of crazy feels like oil on water/And that's how love begins" over Kronfeld's teeming B3. Zuraitis exhibits masterful phrasing and extensive vocal range in "Travel," marked by a cinematic soundscape that features incisive lines from Hekselman and fine kitwork from her husband, Pugach along with the backgrounds from Sonica.
She gets dreamy in Debussy's musical foundation for "Reverie" where she adds her own lyrics such as "Visions sparkle like night jewels/Undeniable whirlpools of this fantasy." The bass-drum (Guest Billy Kilson on the latter) tandem, along with a burning Hekselman sparkle in accompanying the leader's acoustic piano. She probes the age-old questions of whether love is real or just a series of elusive games in the soliloquy-like "Let Me Love You," primarily a duet with Hekselman. "Oil" concludes with "Burn," beginning with a notable counterpoint between Zuraitis and McBride, followed by yet another shining angular guitar solo as McBride walks a sturdy line before going into rapid fire pizzicato. The lyrics are all about taking the dare – "Accents linger, trembling fingers/that certain look upon your face/The nervous fear of new beginnings/as I'm searching for reasons to let go."
"Water" kicks off with "Two Fish" where Zuraitis displays her bluesy piano supporting the idealistic lyric, "how great, the depth of their love." Her bright vocal belies the ominous foreshadowing that lies in "Well Planned, Well Played," which features another fine turn from McBride. We then take a precipitous turn, growing dark as love begins to take a wandering path in the unnerving "20 Seconds" and "Like Dew." Her vocals alternate between mournful and bitter angst, befitting such lyrics as "change flows like blood to the heart, while we're growing further apart" as the music builds in intensity in the former while the latter is more as she contemplates a new beginning over Hekselman's brooding guitar, her melancholy slowly turning to faint optimism and acceptance in more upbeat "The Garden." Struggling, she finally utters "as glimmers of hope beg to glisten" in the closing "Save It for a Rainy Day," finding the courage to summon bliss and unbridled passion in her operatic wailing vocal.
How Love Begins is a compelling, provocatively themed album that will immediately seize your attention and won't let go. It's clearly Zuraitis' crowning achievement in her young career and those Grammy folks are likely again taking notice.
Jim Hynes
Help Support Making a Scene
Your Support helps us pay for our server and allows us to continue to bring you the best coverage for the Indie Artists and the fans that Love them!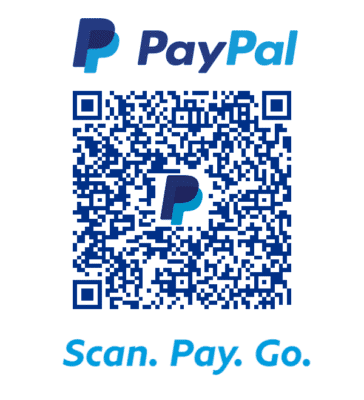 FOLLOW US ON INSTAGRAM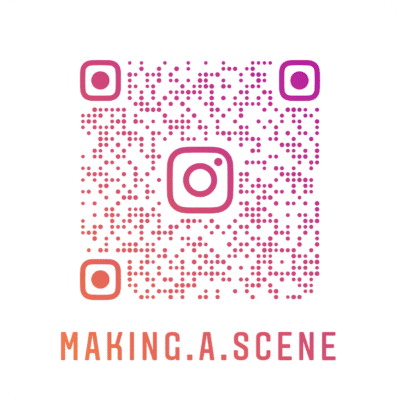 Subscribe to Our Newsletter