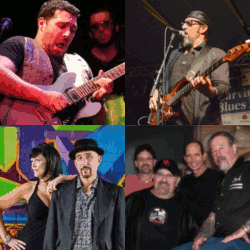 MUSIC ON THE COUCH
08/21/17 – SHOW # 386
LISTEN HERE: https://goo.gl/eUkUcx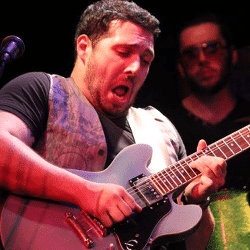 JOHN PAGANO – COUCH KID NEW MUSIC
John returns with a new album entitled One More Round. John originally sat with me back in 2012 and then returned the next year when Make Room At The Table was released. We got to catch up with this talented guitarist and songwriter while we listened to tunes from the album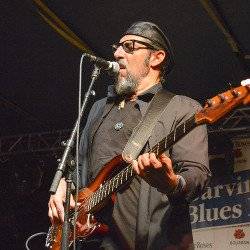 MARK TELESCA – Segment Begins At The 46:30 Mark
Mark is a wonderful musician, who can play multiple instruments, but is best known for his prowess on bass. Mark and I finally got to sit and talk about his life, the way music came into it and his recent health issues. We did so while checking out tunes from his album Heavy Breathing and also a tune from You Can't Do That, the album he did with Mick Kolassa.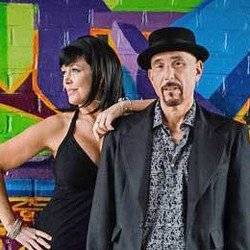 MARKEY BLUE-RIC LATINA PROJECT – COUCH KID NEW MUSIC
Segment Begins At The 1:32:30 Mark
Markey and Ric from return to bring us their new album. The music is pre-mastered – but it is all unreleased and heard here first. As always, there were laughs, stories and some real fine music.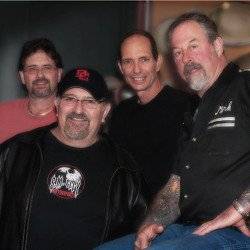 THE NIGHTHAWKS – COUCH KID NEW MUSIC
Mark Wenner from The Nighthawks and I missed this evening, but Mark is already rescheduled for October 23 at 9:45pm when we'll talk about All You Gotta Do, and more.
SONGS PLAYED
JOHN PAGANO BAND – ONE MORE ROUND
Bottoms Up
Ain't Gonna Lose You
Bad Habit
Lost IN You
Make You Shout
MARK TELESCA – 2 Albums
Heavy Breathing – Heavy Breathing
Can't Buy Me Love – You Can't Do That
Stand My Ground – Heavy Breathing
MARKEY BLUE RIC LATINA PROJECT – RAISED ON MUDDY WATER
Raised On Muddy Water
A Little More I Die
When I Close My Eyes
Come & Go
I Like It Like This
THE NIGHTHAWKS – ALL YOU GOTTA DO
That's All I Gotta Do
Blues For Brother John