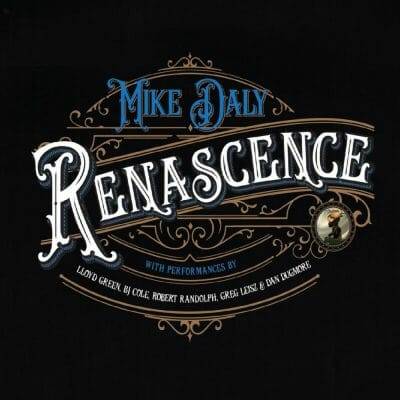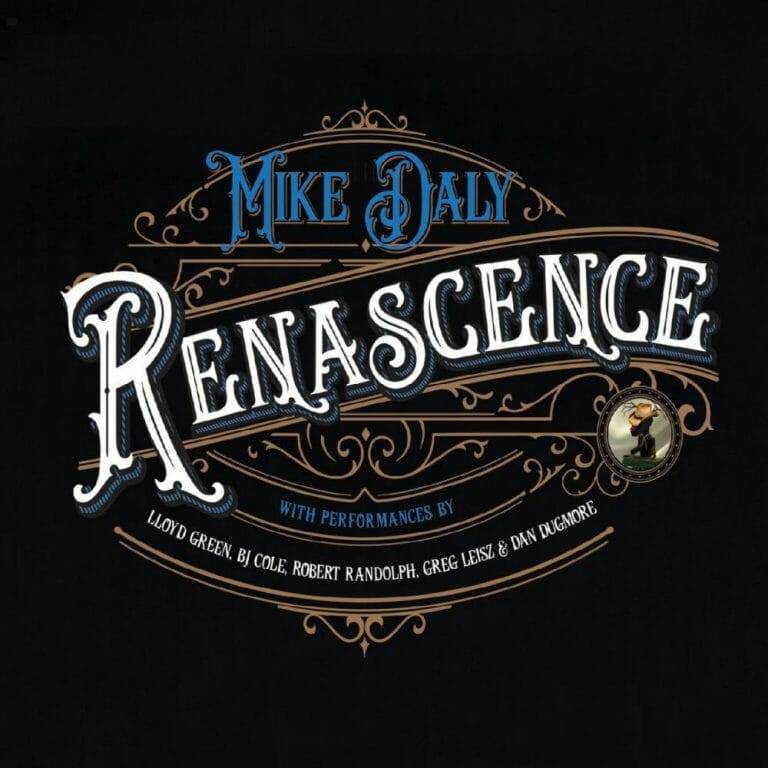 Mike Daly
Renascence
Self-released
Mike Daly is a steel player, as in pedal steel, lap steel, baritone slide, slide mandolin, Weissenborn, Dobro and steel drum, all of which he plays here. You have all that, right? Daly is known most, perhaps as the regular pedal steel player in Hank Williams Jr.'s and Travis Tritt's bands but he does plenty of session work as well and earned a reputation as an elite player. Similar albums like this have been done, recalling Robert Randolph and The Campbell Brothers joining forces for The Slide Brothers or Joe Goldmark proving that a pedal steel belongs in blues and R&B just as much as it does in country. Daly fuses both ideas in this genre agnostic effort, also indicating that steel goes beyond country, and like The Steel Brothers, he invites several like-minded guests. What makes it somewhat unique though is a broader range of musical styles covered and the fact that Daly plays one or more of the previously mentioned arsenal of steel instruments on each track.
Daly invites a premier group of peers to this outing to create textures, blend styles, and make compelling music that doesn't easily fit into categories. Joining him are these legendary names, most of whom you're familiar with – Lloyd Green, B.J Cole, Robert Randolph, Greg Leisz and Dan Dugmore. They create a different kind of sound, void of electric guitar but with organ, bass, drums and whatever steel instrument Daly plays when accompanying the featured guest artist.
Daly leads off on pedal steel with "Thundershower" before spotlighting 82-year-old Lloyd Green who has not only played with the mega country stars with Paul McCartney and Henry Mancini too. For the stately, rife with changes "md. ldg" Daly joins Green on pedal steel while also handling baritone slide and percussion. Green may be known as a country player but there are just slight hints of country in the tune. British experimentalist B.J. Cole appropriately caresses the pedal steel for Richard Thompson's "Dimming of the Day" with Daly on Weissenborn, High Strung Martin Dobro and percussion.
Daly had the specific player in mind for each selection. As such, Robert Randolph brings some funk to "A Little R&R" with Daly joining him on pedal steel supported by Mike Webb on B3, as done on five of the nine tracks. Webb also mixed the album. Greg Leisz jumps in for the ode to slide player king Ry Cooder on "Ryland" and country ace Doug Dugmore does the medley of Paul Simon's "Old Friends" into Stevie Ray Vaughan's "Lennie." The other tunes are Daly originals, where he plays a variety of steel.
Nashville-based Daly originally hails from Ohio and started as a pianist before getting hooked to the sound of slide by Duane Allman and Little Feat's Lowell George. Inspired by steel players Rusty Young of Poco, "Sneaky Pete" Kleinow of the Flying Burrito Brothers, and David Lindley – all experimentalists rather than traditionalists, Daly made his transition accordingly. On his view toward steel he says, "I hardly ever say pedal steel guitar because I consider it all one family whether it has pedals or not, whether it's an acoustic instrument or an electric instrument. To me, if you're putting a bar on it, it's a steel guitar."
That viewpoint is rendered imaginatively here.