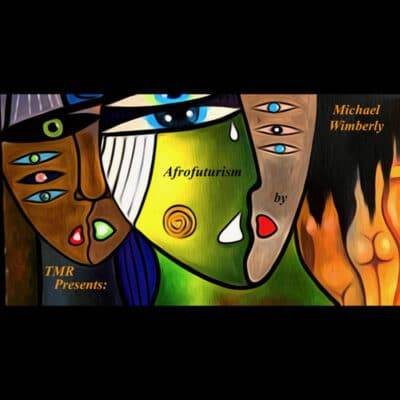 Michael Wimberley
Afrofuturism
Temple Mountain
Afrofuturism is an ambitious project from percussionist, keyboardist, and composer Michael Wimberly.  With the full album due this week, followers will have already heard the first five tracks which were released in December and four tracks released a month ago. Those and the final three make up the full album which features Grammy-award winning singer Joss Stone, vocalist/guitarist/producer Sharief Hobley, kora master Foday Musa Suso and balafonist Famara Dioubate. As you've likely gleaned, it runs the gamut of genres from pop, R&B, soul, Afrobeat and West African traditional music, representing a culmination of Wimberly's long, prolific career.
Wimberly is a professor at Bennington College, where he currently teaches percussion as the handpicked successor to Milford Graves. He plays drums on several albums released by Charles Gayle and Steve Coleman, and most recently performed on Alan Braufman's excellent 2020 album The Fire Still Burns. He's performed with Funkadelic, Bill Laswell and D'Angelo, and composed music for acclaimed dance companies Urban Bush Women, the Martha Graham School of Dance, and the Alvin Ailey American Dance Theater. He's a musician's musician, a secret weapon for composers, performers and musicians who need someone with an unmatched ear for rhythm.
A few years ago, Wimberly visited Gambian kora master Foday Musa Suso at the home of composer Philip Glass, where Suso stays when he's in New York. "Mr. Glass was working on composing something, and Foday took me one floor below and began to play the kora for me," says Wimberly. "I could hear Mr. Glass above me, and Foday in front of me.  Needless to say, I was in heaven realizing whom I was listening to and sitting between."  In some ways that experience offers a perfect metaphor for Afrofuturism, Wimberly's first album as a leader in more than two decades, where he brings a rich variety of musical traditions together under a single roof..
The album reaches far beyond his jazz roots—although there's no missing the tradition's extended harmonic language—forging a powerful amalgam of funk, West African music, R&B, gospel, and pop crafted with a kaleidoscopic range of collaborators including Musa Suso (a co-founder of Mandingo Griot Society who's worked with Herbie Hancock and Bill Laswell), Grammy-winning singer Joss Stone, and drummer Jonathan Joseph (Jeff Beck, Weather Report). He embraces the total music vision coined by the Art Ensemble of Chicago, "ancient to the future."
While it may be surprising that Wimberly plays mostly keyboards on Afrofuturism, the recording presents his talents as a songwriter and arranger as never revealed prior. "I'm a jazz musician, so from my perspective it's impossible for me to separate it.  However, I wanted to package a collection of songs that represent another aspect of my creativity.
Working with dance, theatre, and film directors has taught me how to create music that serves the work, and most importantly, supports the emotional arc of the text or narrative," says Wimberly. "I use the same approach while improvising. I'm supporting the soloist to help them reach a dramatic arc that they wouldn't reach without my energy driving them. At the same time, I'm exploring and following the arc of the wave as well. It's deep listening!" While he wrote a few of the songs years ago—"Madiba," his homage to Nelson Mandela, was composed a few months before the South African freedom fighter died in 2013, while "Revolution" dates back to the early 1990s—most of the material is of more recent vintage, and all of the material was freshly arranged and conceived for this album.
The album has its genesis via a musical pilgrimage to Cuba with his friend and fellow musician and producer Mike Meurin in 2017.  Wimberly began to assemble a diverse band to bring his disparate ideas to fruition, drawing from top-shelf session players and masters of traditional African music that would fit his vision. The skittering funk of "Dance With You" blends the cascading kora lines of Musa Suso with the powerhouse singing of Stone, who convincingly takes on the mantle of griot with her earthy delivery, while the deep grooves of songs like "Mack Daddy's Woman," "Revolution," and "Radio," the first two of which are sung by Hobley, reflect Wimberly's love for classic radio staples like Marvin Gaye, Jimi Hendrix, Prince, and Sly & the Family Stone. There's so much "love and peace" that it will bring you back to those yesteryear sounds as the first part of the album plays to soul, pop, and R&B.
It's the second half that taps directly into West African traditions, with some of the first half fare sprinkled in too. "Solie (traditional)" is percolates via the liquid balafon playing of Guinean Famoro Dioubate, Wimberly's agile djembe grooves, and the husky vocals of Missia Saran Dioubate, while "DDK Groove," collides the funky bass lines of Trevor Allen and the limber groove of drummer Joseph with Musa Suso's cycling kora patterns and the leader's djembe propulsion. "Djeli Song" is a masterful showcase for Suso's kora and vocal.
While it's not the kind of album you'd expect from a jazz musician, it's a wonderful world music collage of many influences.
Musician Credits
Joss Stone – vocals
Gary Pinto – vocals
Theresa Thomason – vocals
Sharief Hobley – guitar, vocals
Famaro Dioubate Balafon – vocals
Missia Saran Dioubate – vocals
Trevor Allen – bass
Armando Gola – bass
Sekou Dioubate – bass
Jonathan Joseph – drums
Waldon Ricks – trumpet
Foday Musa Suso – kora, vocals
Bruce Williamson – tenor sax, soprano sax, flute
Kofi Osei Williams – djembe
Chloe Parker – background vocals
Imani Lewis – Shirley – background vocals
Michael Wimberly – keyboards, vibraphone, djembe, udu, percussion, vocals
Help Support Making a Scene
Your Support helps us pay for our server and allows us to continue to bring you the best coverage for the Indie Artists and the fans that Love them!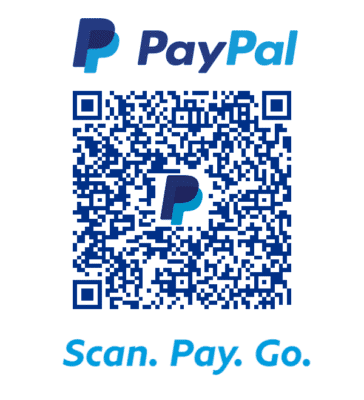 FOLLOW US ON INSTAGRAM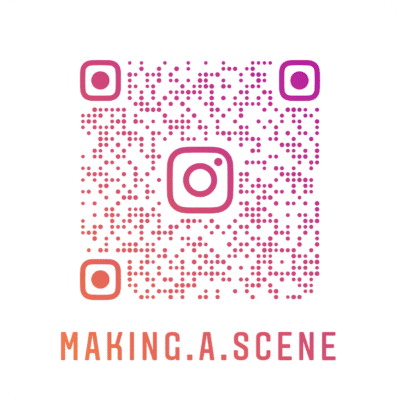 Subscribe to Our Newsletter
Find our Podcasts on these outlets