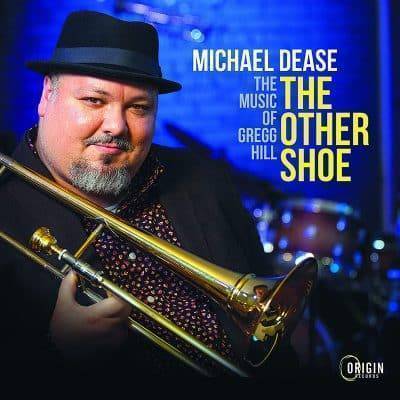 Michael Dease
The Other Shoe – The Music of Gregg Hill
Origin
You may well recognize that trombonist and composer Michael Dease is the second major artist to cover the music of Gregg Hill, who co-produces. Bassist Rodney Whitaker, who is a guest of Dease's ensemble here for The Other Shoe – The Music of Gregg Hill, delivered his own Oasis in late 2022 honoring the composer. We covered that on these pages and now bring you a different interpretation of Hill's music with, aside from Whitaker's cameo appearance, a completely different set of players, mostly of the youthful variety. Veteran pianist and recent Grammy winner Geoffrey Keezer alternates with rising star Luther Allison who has appeared on previous Dease efforts. Bassist Liany Mateo and drummer Colleen Clark round out the rhythms section. In a rather unusual front line pairing of trombone and clarinet, Toronto-based Virginia MacDonald joins Dease's Quintet. This is the first project of Dease's, normally a frequent leader for this albums on Posi-tone Records, where he has done entirely someone else's compositions. Unlike the straight-ahead hard bop Dease albums we've reviewed, this one goes 'out there'. Additionally, on three tracks, Dease sheds his trombone in favor of the baritone sax.
The angular, Monkish "Wake Up Call" opens with the rhythm section, led by Keezer, locked in. The pianist shines in the very different tempo, on "Scooter's Dream," written about Hill's sleeping cat in a tune that begins eloquently and becomes agitated as the Keezer leads Dease and MacDonald down a prickly path. Two blues tunes follow, beginning with "Hello, Blues" and its somber three-note refrain played by the front line in unison before yielding to Dease on a angsty trombone solo after which he cedes to two bassists, by Mateo first and then Whitaker following MacDonald's stunning solo sandwiched in between. Keezer slots in with his declaration that we can all play the blues with individual character. "Goodbye Blues" takes a different tact as Dease plays baritone sax accompanied by Allison on piano who takes the first lead followed by Mateo, leading to an exchange between the leader, and his student, Joel Perez, on trombone. The two spar on the Latin piece "Rio Mio" as well. MacDonald's higher register flourishes form a great contrast to the two bottom dwellers on both tracks.
Keezer returns for the intricate "The Sleeper" as Dease on trombone and MacDonald weave around his angular, rather free approach while he opts for a more conventional glistening style in "The Classic" with a simple melody repeated four times played by the front line as each plays plenty of scales before ceding to the trio for a more contemplative, rather dizzying but building statement mid-piece. The calm of "Summer Nights" follows with Allison on piano before the quintet swings lightly, Ellington style for "Shorty's Tune," named for Hill's mom, a jitterbug dancer. It's a feature for MacDonald's expressive vibrato-driven solo. Again, Keezer's command of the piano and the harmonics he creates are remarkable. The free ranging spooky opus "The Other Side" has Allison on Fender Rhodes and MacDonald engaging with Dease who alternates on trombone and baritone sax, each taking rather unpredictable, mood swinging routes along the journey, their route marked by a simple repetitive theme that grows in frequency in the latter half as if emerging to the more hopeful 'other side.'
We haven't heard this explorative side of Dease before but much of the credit, of course, goes to Hill who composed these highly imaginative pieces. This is heady, evocative stuff as you might expect from the pairing of a clarinet with two low end instruments over inventive piano accompaniment from both Keezer and the rising star, Allison.
Help Support Making a Scene
Your Support helps us pay for our server and allows us to continue to bring you the best coverage for the Indie Artists and the fans that Love them!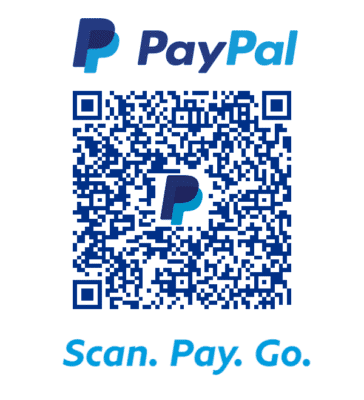 FOLLOW US ON INSTAGRAM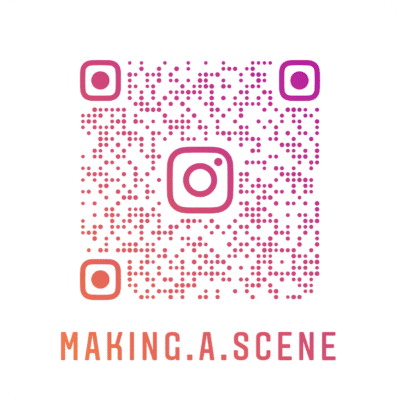 Subscribe to Our Newsletter