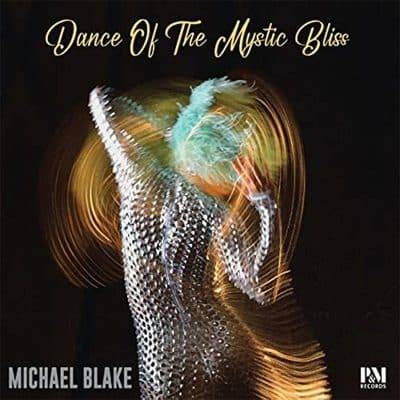 Michael Blake
Dance of the Mystic Bliss
P&M
Michael Blake, a major force in the NYC creative music scene, is a saxophonist, composer, and bandleader who assembled a new ensemble, Chroma Nova, for this album of original pieces, Dance of the Mystic Bliss. As the band name suggests, these instruments and players produce a varied array of colors and textures. The 58-year-old Blake is one of those searchers, constantly broadening his own world of creative output, on this his fifteenth album as a leader. For the first time he adds flute to his woodwind arsenal on this outing. While we covered Blake's brass band effort Combobulate (Newvelle 2022) on these pages, other than Blake himself, there are few reference points between the two albums.
If anything, one can ascribe a Brazilian flavor to the album, mostly due to the three Brazilians aboard – two percussionists and the guitarist. The percussionists are Rogerio Boccato (Brian Blade's Lifecycles, John Patitucci Trio) playing a sit-down kit of cajon, pandeiro and other instruments and Mauro Refosco (David Byrne, Brian Eno) using assorted hand drums, berimbau and marimba that sometimes double melodies. Guitarist Guilherme Monteiro is a major presence. Rounding out the unit are forward-thinking Canadian bassist Michael Bates, improvising violinist Skye Steele (also playing rebeka and gonji) and cellist Christopher Hoffman, the latter a vital collaborator with James Brandon Lewis on his past two albums and prior to that, among others, with Henry Threadgill's Pulitzer Prize winning ensemble, Zooid.
The opener, "Merle the Pearl" is for Blake's and his London-based brother Paul's (co-owners of P&M Records) recently passed mother. Blake reworked the piece from its original jazz quartet rendering on Elevated (2002). In fact, as Merle was an avid gardener, almost every title here is in her memory. The lively piece begins with Monteiro's strums before Blake's tenor articulates the melody along with Steele and Hoffman in celebratory fashion, as each take turns stepping forward as Monteiro's drops behind with elongated lines to form a dense backdrop. "Le Couer Du Gardin" opens with distinctively Brazilian guitar followed by Blake's dancing flute and the violinist and cello, who pick up the theme until a rather spacey mid-section movement develops between the strings and percussionists. Blake re-enters on soprano, his horn blending beautifully with Steele's violin. "Little Demons" is a rhythmic dance between Blake on tenor and the two percussionists with Steele and Hoffman following his lead as they jump into the frenetic fray, an impossibly infectious mashup of Brazilian and bebop; and funky blues when Monteiro climbs in.
The undulating "Love Finally Arrives" glides along fairly smoothly with the cello and violin invariably adding some classical touches, a characteristic that's holds for several pieces, giving the album as much a European as Brazilian feel depending on the track, or movement within the piece which often has both elements. Here, for example, Blake and Monteiro each reach into the stratosphere, only to leave the piece in the hands of the percussionists. "Topanga Burns" is a series of dramatic sequences driven mostly by the strings and percussion, settling into a repetitive riff, and then going in yet another blurry, head spinning direction before returning to the theme. "Sagra" is mostly a reel-like feature for Steele and later Hoffman, with sturdy ensemble accompaniment while "Prune Pluck Pangloss," a reference to the character in Voltaire's Candide has Blake alternating between tenor and flute. Blake's tenor solo seems to inspire the band into a flurry of (pardon me) pruning and plucking activity as represented by the pizzicato passage that follows Blake's series of clusters. The ending is a nod to Candide's famous ending, translated to "we must cultivate our garden." (Again, obviously a nod to his mom).
"The Meadows" shows that Blake really did some serious woodshedding on flute during the pandemic as he's clearly mastered that instrument. It's also a rework of a prior piece, one that appeared on 2006's More Like Us, (by his Danish group Blake Tartare). Monteiro has plenty to say here as well. The percussionists set a steady mid-tempo groove over which Blake blows his tenor on "Weeds," which continues to gather momentum as Monteiro joins him, adding both harmonics, distortion, and eventually his own declarative statement. The piece, like weeds, tends to fly in different directions, emblematic of a multiplying effect, complete with feedback-like effects from the guitar-violin-cello combination. Bassist Bates tries to right the ship, but Blake and his bandmates continue on their improvisational forays. Blake takes up the soprano for the stately, ethereal, colorful closer, "Cleopatra." The final cymbal swipes and swishes cap one of the more intriguing pieces of music you'll hear. It's so rich that repeated listens are clearly in order; like a scenic road trip, repeat visits will undoubtedly reveal something you missed on the first trip through.
Help Support Making a Scene
Your Support helps us pay for our server and allows us to continue to bring you the best coverage for the Indie Artists and the fans that Love them!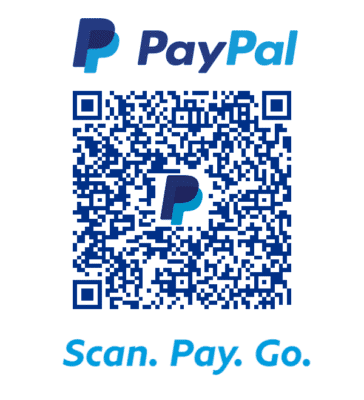 FOLLOW US ON INSTAGRAM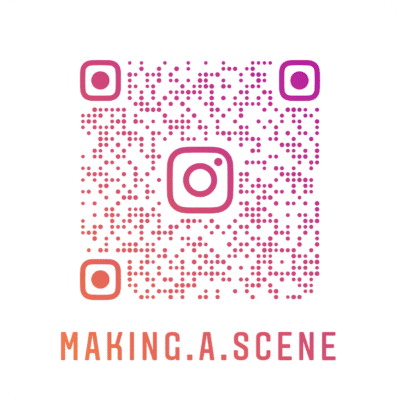 Subscribe to Our Newsletter