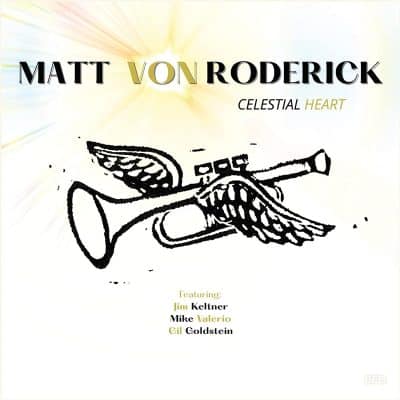 Matt Von Roderick
Celestial Heart
BFD
Trumpeter/vocalist/composer Matt Von Roderick continues to push the envelope.  Case in point in his own words – "Half of CELESTIAL HEART is composed of unique arrangements of standards from the American Songbook, while the other half of the album is comprised of completely free, creative improvisation and spontaneous composition. The mixture of these elements helped give this album a transcendent feeling…"  He goes on to describe "Waking Up on Mars" as something out the movie Bladerunner. This may seem sufficiently weird in itself but when paired with such standards as "Fly Me to the Moon" and "I Fall in Love Too Easily" it goes further into the outer reaches.  This duality is the persona of the vocal crooner and exploratory, all-effects-invited trumpeter who is Von Roderick.
Joining him on this journey is also a rather bipolar gathering of musicians – some highly recognizable pop/rock musicians and others having more of a jazz lineage.  They are Jim Keltner: Drums and Cymbals,
Mike Valerio: Acoustic and Electric Bass, Gil Goldstein: Orchestral Production and Piano, Johnny Lee Schell: Guitar, Barry Goldberg: Organ and Wurlitzer, and Alvin Shulman: Violin.
In the spirit of crooners, Von Roderick begins with "Fly Me to the Moon," one long associated with Frank Sinatra, playing the melody on his electronic trumpet to clashing drums and percussion and a piano that seems slightly dissonant at times before the leader sings in that soft Chet Baker style. The mostly electronic instrumentation that follows though, is more Sun Ra-like than anything Baker of Sinatra ever contemplated.  In other words, it's a bit disorienting and trippy, setting the stage for what follows, namely "Waking Up on Mars," which takes the futuristic even further. Yet, we don't stay in a futuristic world for long as Von Roderick nods to Mose Allison with a hip version but one vocally not nearly as declarative as the original version of "Seventh Son," his squealing, twisted trumpet soaring above the ensemble. The fully instrumental "Crepuscule on Jupiter" is obviously a play on Monk in terms of the title. Keltner sets a steady groove and Von Roderick's improvising trumpet fades in and out, not unlike Miles in his quieter Bitches Brew moments.  With just a few orchestral flourishes toward the end, it plays mostly as a trumpet – drums duet with Keltner doing a brilliant job.
Herbie Hancock's "Cantaloupe Island" also get a spacey treatment with the full ensemble returning to a funky groove laid down by the bass-drum tandem over which Von Roderick delivers a fully charged solo before ceding to Valerio and Keltner to keep pushing the momentum. "Playing Among the Stars" is an original that treads similar turf with his exploratory trumpet and the bass-drum tandem setting an alternately steady, frenetic pace.  That is until Von Roderick enters, rather unexpectedly with spoken word near the five-minute mark and proceeds to enter dizzying, fuzzy zones, leaving the last few choruses to his bass-drum team. The leader goes out with Jule Styne/Sammy Cahn's "I Fall in Love Too Easily, popularized by, as if you couldn't guess, Baker and Sinatra. So, indeed we come full circle in this bizarre, engaging, and intriguing orbit that Von Roderick has fashioned.
Help Support Making a Scene
Your Support helps us pay for our server and allows us to continue to bring you the best coverage for the Indie Artists and the fans that Love them!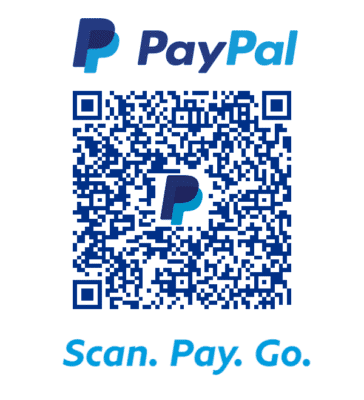 FOLLOW US ON INSTAGRAM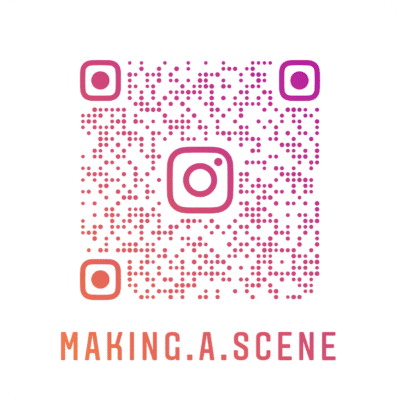 Subscribe to Our Newsletter