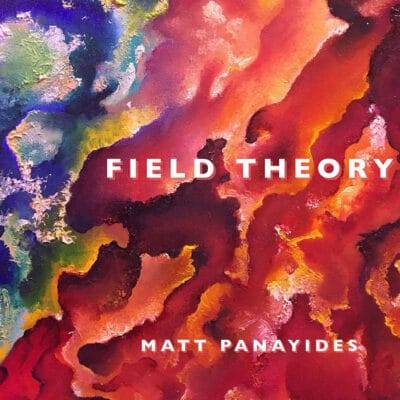 Matt Panayides
Field Theory
Pacific Coast Jazz
Guitarist and composer Matt Panayides tries something new and different for him on his third release, Field Theory. While his first wo albums were acoustic, this one blends that sound with electric by using various guitar pedals and jamming often with Matt Vashlishan, a multi-woodwind instrumentalist who plays the Akai EWI (electric wind instrument), one that he plays with Dave Liebman's group, Expansions.  That's not to suggest this is in a free jazz mode (although there is some of it) but instead it's mostly a contemporary, post-bop jazz album, influenced largely by listening to Wayne Shorter's and Herbie Hancock's voicings and chord patterns. In any case, there are plenty of moments when the listener may think – "this is out there."
Rounding out the quintet are Rich Perry on tenor, Robert Sabin on bass, and the renowned drummer half of the Ferber twins, Mark Ferber.  Assuming you know the latter's stints with artists such as Billy Childs, Wadada Leo Smith, Lee Konitz, Norah Jones, and so many others including on composer/conductor Jihye Lee's brilliant latest that will release next week, the others have prestigious resumes too. Perry has recorded 23 albums as leader and has appeared as a sideman or featured soloist on over 70 recordings, including with the George Mraz Quarter and Maria Schneider Orchestra. Sabin has played with artists such as Oliver Lake, Peter Bernstein, Vince Mendoza, Bob Mintzer, and many others.
This somewhat complex music is both excitable and accessible.  It's intriguing in the sense that one rarely if ever hears this configuration of instruments with the EWI and electric guitar blending with the acoustic tenor sax and upright bass. Liebman's Expansions comes somewhat close, with the leader on soprano sax and keyboards, some of which are electric, blending with the acoustic instruments.  No other reference points easily come to mind. In any case, the magic of the music is as much in the textures and colors as it is the melodies and rhythms.
The opening "Kite Flying" is one of the more conventionally straight-ahead tunes with it spiral-like descending line led by the guitar and harmonized by the two wind instruments. "Disturbance" is a bit more involved as Panayides introduces an angular ostinato melodic fragment that the band latches onto, twisting it and reshaping it to create an ominous vibe. "Closer Now" begins as a minor blues ballad but then goes off on an unpredictable route that allows drummer Ferber plenty of spotlight. The title track grew out of a 7/4 groove but morphs into an improvisational section between the three main voices before returning to that same groove. The mid-tempo straight-eighth "Looking Round Corners" is led with some lush guitar tones meshed with the EWI and sax in counterpoint. "Energy Mover" is just that, a rapid-fire guitar excursion with muscular melody and shifting chord changes in jagged patterns.
The second half gets even more interesting. "2.27.20" is the date when the entire album was recorded, right before the lockdown. Panayides had each of the musicians randomly select a sketch of a sine wave. Armed with a stopwatch set to three minutes, each was asked to play that sketch. "Pentafolk" is a suite in four parts as the leader envisioned a visit to an alien planet with the different moments captured in the titles – "Arrive," "Coalesce," "Ascend," and "Depart." The album closes with "Self-Narrative," as you'd guess mostly a reflective piece, but its mood is altered, or enhanced, depending on your preference by distorted guitar bursts and Perry's haunting tenor.
Some of this, mostly in the first half, is traditional. Some of it is expected but there are more than enough surprises to keep the listener on edge and engaged as the four musicians seem to take their cues directly from Panayides and ultimately enrich or inspire his guitar lines, many of which are already inventive.
Help Support Making a Scene
Your Support helps us pay for our server and allows us to continue to bring you the best coverage for the Indie Artists and the fans that Love them!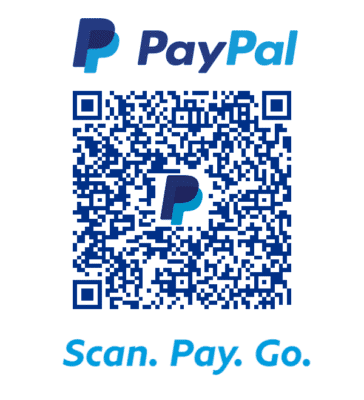 FOLLOW US ON INSTAGRAM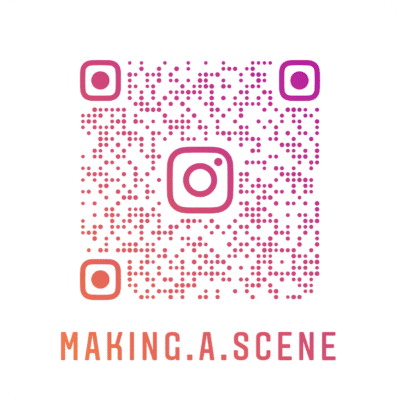 Subscribe to Our Newsletter
Find our Podcasts on these outlets