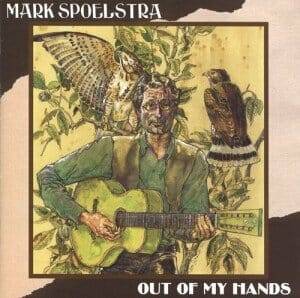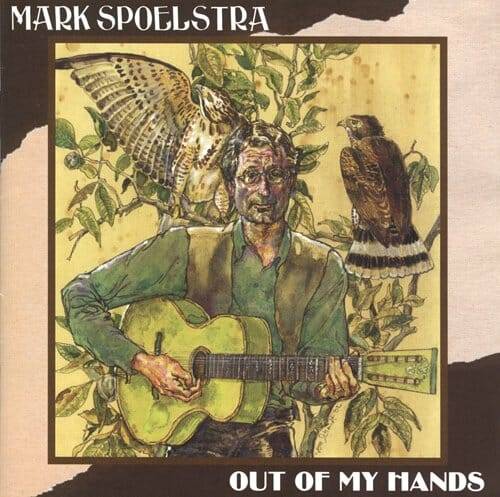 In 1961, when I was thirteen years old, my mother would tell me to go to bed and unknown to my parents I would place my Emerson 9 volt transistor radio under my pillow and listen to WJRZ's folk music show. When it was over I tuned in WWVA from Wheeling West Virginia. I read in Sing Out! magazine all about the seven folk protest singers of the day. They were Bob Dylan, Phil Ochs, Tom Paxton, Buffy Saint Marie, Peter La Farge, Len Chandler, and Mark Spoelstra. I went to The Bitter End concerts to support the coal miners of Hazard Kentucky and met Phil Ochs. Bob Dylan's voice was a little hard for me to listen to and my favorite singer among the seven was Mark Spoelstra. I still remember the words "I want you to love me of your own free will, but it was a job to you, so if you push, push, push me here's what I'm gonna do. I'm gonna find me, a woman, better than I've ever seen, a good lookin' woman that run's on Naturaline, and when I kiss that gal, it ain't gonna be routine" from "You Don't Worry My Mind" on Mark Spoelstra's Live at Club 47 (Folkways FG 3572) album which was released in 1963 (far right).
In 1964 Mark Spoelstra was featured on Elektra's "The Blues Project", a folk music sampler with John "Spider" Koerner, Geoff Muldaur, Dave "Snaker" Ray, Danny Kalb, Eric Von Schmidt, and Dave Van Ronk. The band The Blues Project took their name from this recording. In 1965 Elektra followed the sampler's success with another. This time Mark Spoelstra was featured along with Tom Rush, Judy Collins, Koerner Ray & Glover (now a group), Tom Paxton, The Paul Butterfield Blues Band, Fred Neil and Phil Ochs.
Mark Spoelstra is a folk blues musician of the highest caliber. He can play a mean six string acoustic guitar but his twelve string guitar playing is among the best I've ever heard. His vocal range is from tenor to alto and so he sounds as if he was influenced by that "high lonesome" acoustic blues or hillbilly sound. He recorded a sort of country-ish album in 1969 on Columbia called "Hobo Poet". I still remember the words, "He's just a Hobo Poet, a freight train full of verse". Sometime later I read that Mark Spoelstra had retired to do social work on an Indian Reservation. I contacted Mark and he tells me now that he never made it to the reservation but wound up working on a community development project in Fresno, California.
Mark Spoelstra has just released his 9th album, his first in over twenty years (he also appears on 9 compilation albums). The new album is called "Out of My Hands". Mark Spoelstra begins with "I'm A Stranger Everywhere" and you know that this folk blues singer is telling his story when he sings "I would go home but honey I'm a stranger there". "Angelette in Blue" is a beautiful 6 string guitar instrumental reminiscent of John Fahey. On "Just For You" Mark plays the twelve string guitar on a children's tune that could have been written by Woody Guthrie. All of the songs here were written by Mark except one.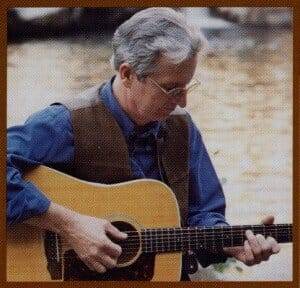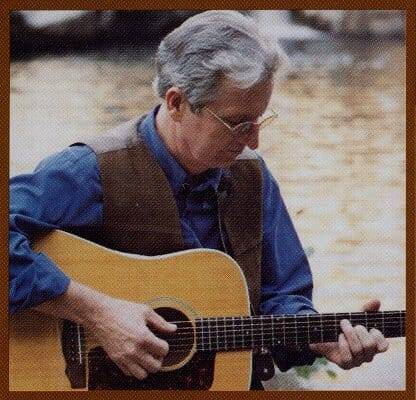 "I'm feelin' wild, Crazy Blue, I get that strange old feeling, tears slippin' down inside, nobody knows cause I put it on I'm satisfied" from "Crazy Blue". "Your so hm hm, you're a sexy little mama now, don't know what I'm goin do oo, got a School Boy Crush on you", Mark Spoelstra reminds me that age is just a number. "San Joaquin County Fair" is a twelve string guitar instrumental; this is the way the twelve string was meant to be played.
"Baby, do you need a Hug Today?"
"I'm gonna go back to school, get a degree, I'm tired bein' fired people younger than me" from "T Bone T Bone". "San Francisco Zoo" is another children's song in the Woody Guthrie tradition. "Dancer's Choice IV" is the only tune not written but arranged by Mark, I believe it's from country blues guitarist Sam McGee.
"I'm gonna be the Touchy Tiger today", is a reality song. "Come on baby let me Teach you to Relax" follows, there is so much Woody in Mark Spoelstra., he is living proof there is a folk tradition. "In the Yosemite Valley, songbird sings her heart out on the branch of a dogwood tree."
"River of Mercy" is a twelve string masterpiece. The "Fishin' Song" is just wonderful as Mark sings "bring along a pillow soft and fine… we don't even care if the fish don't bite". "Ileanna" is about Mark's granddaughter". Mark Spoelstra not only deserves to be remembered, but he should be heard by a whole new generation of listeners.
Visit his website's www.markspoelstra.net and www.wirz.de/music/spoelfrm.htm
Mark Spoelstra passed away on February 25th, 2007.
Richard Ludmerer
Mark Spoelstra's Live at Club 47 (Folkways FG 3572) album which was released in 1963
can still be purchased as a custom cd or download from Smithsonian Folkways
Smithsonian Folkways – Mark Spoelstra Recorded at Club 47 – Mark Spoelstra
All albums in the Folkways catalogue are available from Smithsonian Folkways