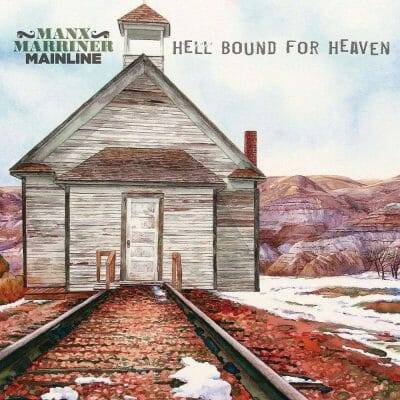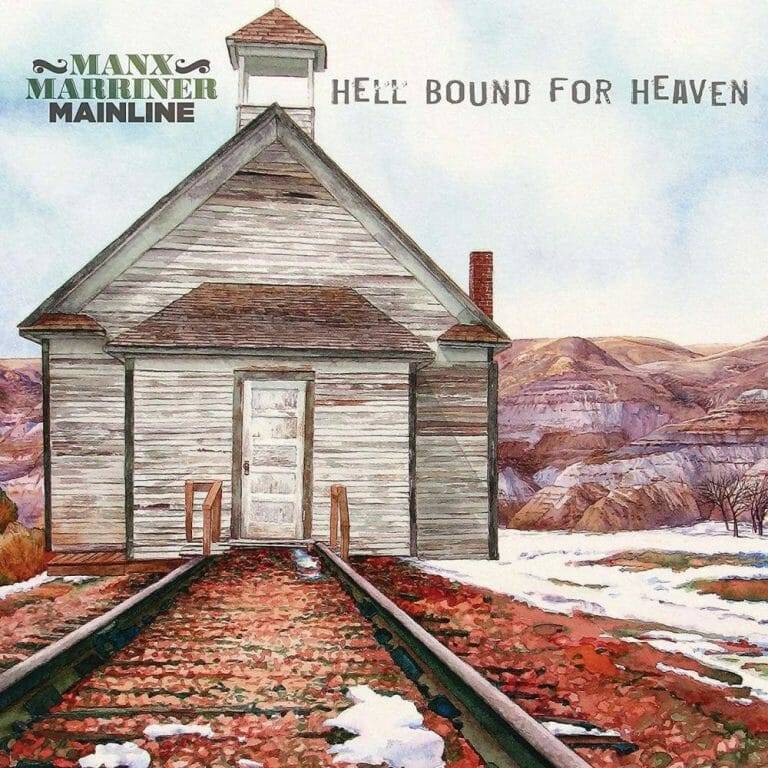 Manx Marriner Mainline
Hell Bound For Heaven
Stony Plain Records
Harry Manx is a Canadian musician best known for blending slide-guitar blues, gospel music and the Mohan veena. The latter is a Hindu stringed instrument learned by him while living in India. Manx recorded his debut in 2001. His fourteen previous albums include three recorded with Kevin Breit, the last being 2011's "Strictly Whatever" also on Stony Plain.
Steve Marriner, also Canadian, is a multi-instrumentalist best known as the harp player, guitarist and front man for the band "Monkey Junk". Their 2010 debut "Tiger in Your Tank" won a Blues Music Award for "Best New Artist"; and Canada's Juno Award for their 2011 album "To Behold". Between 2008 and 2018 Marriner also won six Maple Blues Awards as Canada's "Harmonica Player of The Year".
"I've had the honor of knowing Steve Marriner for a long time"… Manx states… "It must have been around 2002 when he showed up at a club I was playing in Ottawa. He was with his father because he was only 16 and too young to drive (or drink). He asked me if he could sit in playing harmonica on a few tunes. I have to admit I was taken aback by him because he looked so young and innocent…When he started in on a solo, I was floored; so was the crowd. He played like he was channeling Sonny Boy Williamson or Little Walter".
Manx and Marriner were re-united at the 2004 Chicago Blues Festival. The duo's positive reception caused Manx to invite Marriner to join him on tour. The five year odyssey included the U.S., Canada, England, France and Australia. This is the duos debut collaboration.
"Hell Bound For Heaven" features Manx on slide guitar, banjo and the twenty string Mohan veena; and Marriner on various guitars, harp, organ and drums. Additional musicians include Clayton Doley on Hammond organ; Moe Duella, drums; and Jim Bowskill, violin and viola. Included are various background singers. Most notable however is that they are both fine vocalists.
The album is co-produced by Manx and Marriner and features the duo on six originals and four selected covers. Manx contributes three songs as he is an unusually gifted songwriter; "Nothing", "Everybody Knows" and "My Only One" featuring Doley on the B-3. Two more songs are from Marriner including the title track featuring Manx on the Mohan veena; and "My Lord" with Marriner on both harp and a twelve string guitar. "Rise and Fall in Love" was co-written by the duo.
Covers include Charlie Patton's "Rattlesnake Blues"; Pop Staples' "Wish I Had Answered"; the Reverend Gary Davis' "Death Have No Mercy in This Land"; and the traditional "This Little Light of Mine" with a refreshing new arrangement.
Manx and Marriner share a chemistry. Their music is both vibrant and subdued at the same time. This is one of the best new duos, and a fabulous recording.
Richard Ludmerer