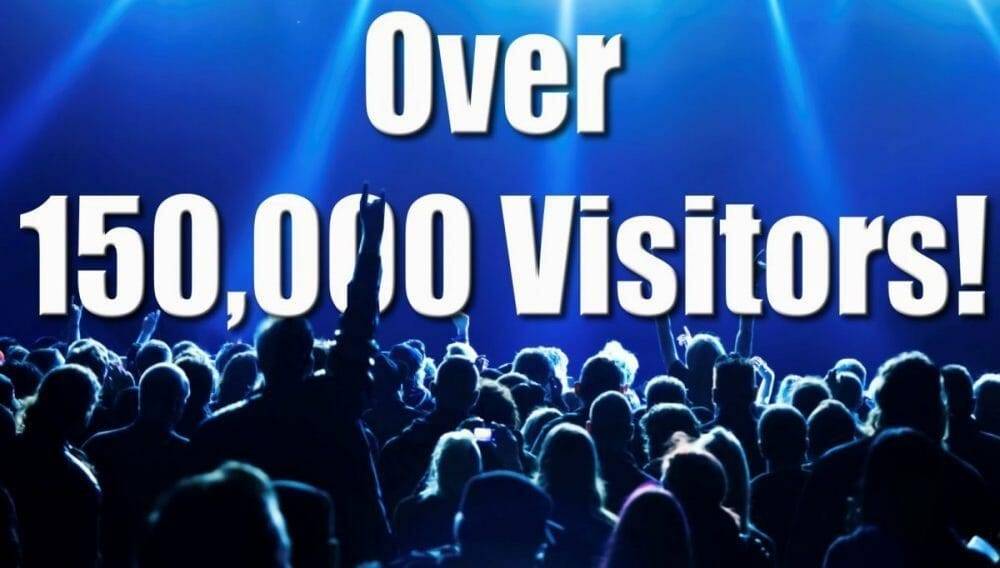 That's Right! Before our 2nd anniversary (May 1, 2016) we break through this new milestone! When we started "Making a Scene" we knew we had a great idea, but we did not think that it would take off as fast as it did.
This was not something that happened without a lot of hard work by our writers and Staff. Every day we use all the different social media outlets to help drive traffic to our site. Our writers deliver great content consisting of Articles, CD Reviews, Artist interviews and Op eds on the music scene that have resonated with the music community. In fact the #1 link on our page IS our "Home" page! This is very telling, and indicates that people routinely come to "www.makingascene.org" to see what is new and to check out our new content!
As an advertiser on "Making a Scene" this is especially important, because you know that we are constantly working to drive traffic to our site. Every day we use new content and social media to make "Making a Scene" THE place to come for information for the independent musician and the music fan. What does this mean to you? This means that your ad on our site is being seen!
In addition we started our weekly Newsletter which has grown to almost 6,800 Subscribers! Each week we send out the articles and interviews of the week to our subscribers which once again drives traffic to the site!
To see just how diverse our content is, Here are the TOP 10 articles on "Making a Scene" since May 1 2014!
I want to take this opportunity to thank all our writers and advertisers for their support for Making a Scene and I look forward to what we are going to achieve in the future!!
If you would like to advertise on Making a Scene, we would LOVE to hear from you .. drop us a line at adsales@makingascene.org or go to our "Advertise with Us" page! Our rates are VERY competitive and we care about our advertisers!!
If you want to become part of the Making a Scene Family and contribute to our site, drop us a line at publisher@makingascene.org