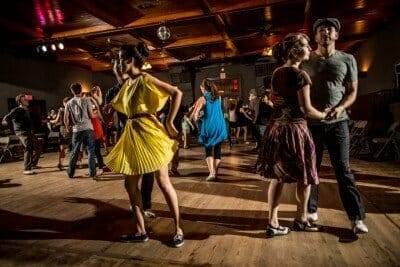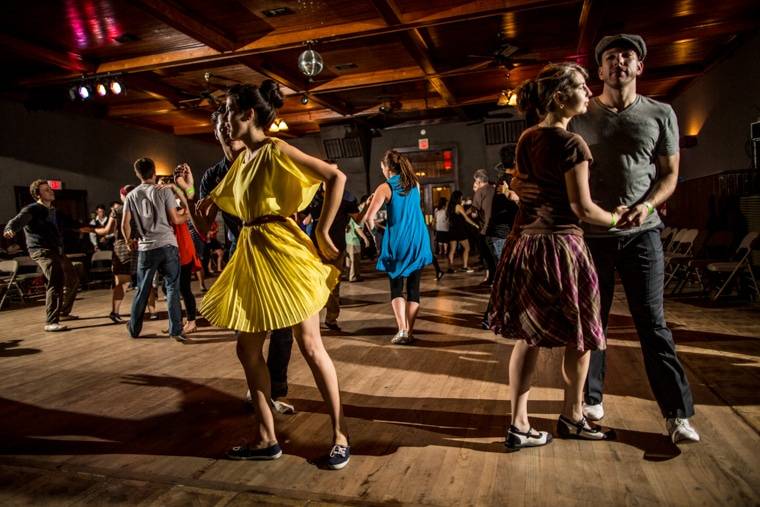 Blues Dancing Movement
As I began my investigation into this movement, I had the opportunity to speak with "Flouer" a Blues Dance instructor and organizer of "Blues Dance NY"! Which by the way is a great resource for not only blues dancing in the NY area, but the site is has a wealth of information about the movement. Listen to the interview and hear for yourself what she has to say about the Blues Dance Movement!
Interview with Flouer on Blues Dancing by Richard Lhommedieu on Mixcloud
The current conversation in the blues community seems to be centered on the fact the existing fan base is getting older and it needs to attract younger fans to the genre (see https://www.makingascene.org/selling-the-blues/). Ironically, the Blues dancing movement, for the most part, is centered on the college age fan that is using Blues music for their Dancing events and classes. When I started to look into this movement, I was amazed at how many Blues Dancing groups have been organized on college campuses all throughout the country. (Check out some of the resource links at the bottom to find where there are blues dancing events and groups near you) What a natural match this makes! A genre with an organized collection of blues societies throughout the country and a movement of excited young fans organizing blues dancing groups around the country and getting introduced to the music through the art of dance!
Now think about this for a second, if the blues societies, booking agents, PR agents, touring artists and the Blues Foundation started to cultivate a relationship with the Blues Dancing organizations, that would open a whole new market for touring artists that desperately need new venues and shows to perform at. You would open this new market of fans to currently touring blues artists and the Venues they already are performing in! I know that the Atlanta Blues Society has been reaching out the the local Blues Dancing groups and at their holiday party several Blues Dancing couples attended and danced the night away to the live music that was presented. It was really amazing to watch as they moved and danced to the blues. They were excited that they were accepted and welcomed into the Atlanta Blues Community and I am sure we will see more of them attending the Atlanta Blues Society events in the future!
History
The revival of Swing Dancing in the 1980s and 1990s created an interest in other dances from the Jazz and Blues traditions of the 1920s, 1930s and 1940s. Swing Dance Groups, with their emphasis on late night programs of social dance events, saw the introduction of "blues rooms" to these events in the late 1990s. While the amount of Blues music played at these events varied widely, the fact that Blues was being played excited and intrigued the dancers and led them to blues clubs or them holding house parties that played a wide variety of blues and blues-rooted music. The music was infectious and was the fuel that propelled the blues dance movement as younger fans got introduced to this sensual music and dance style.
There are now blues dancing communities throughout the World. The spread of blues dancing has been largely a grass roots effort as a result of individual dancers traveling between local communities and establishing blues dance scenes, individual teachers holding blues dance workshops in different cities and countries, and through the on-line community of blues dancers who spread the techniques, knowledge and music all the while inspiring dancers to create local blues dancing groups.
Amazingly one of the main controversies in Blues Dancing is one that almost all blues fans are familiar with. What is or is not Blues! What kind of Blues is the right one to use for blues dancing! There are some who are die hard traditionalist (we all know those guys) and then there are some that love to use more modern versions of the blues. There are some who prefer the Delta/Piedmont Blues and some who prefer the Chicago Blues. Then you have the divide in the blues dancing movement between factions that adhere to traditional movements and forms, and those who lean more towards improvisational and innovative techniques. I will be honest the irony is not lost on me. But as the movement has grown and still continues to grow among the college age dancers, it seems they have an appreciation for the traditional Blues music and dance forms, but they also get excited at the prospect of using music and techniques that they can take ownership of.
Blues Dancing Is…
An umbrella term for a family of dances done to blues music and blues structures. It is an improvisational dance form primarily danced with a partner, but also solo or in a group.
Parallel to blues music, blues dance is based on social dance styles created from African and European roots in America between the 1800's and mid 1900's, although it has experienced significant evolution within the last 10-15 years.
Rooted in African movement, blues dance places a high value on rhythm and individual movement. Today there is a strong emphasis on connection with your partner, the music, and the community.
While there are now a wide range of Blues dances, each with unique dynamics, aesthetics, rhythms, attitudes, and step patterns; they share numerous characteristics that allow individuals to stylistically and creatively express the music. These include:
…. Asymmetry
…. A balanced, flexible posture
…. Dancing behind the beat
…. Everyday found movement
…. Pulse
…. Polyrhythm
…. Bent limbs & torso
…. Movement radiating through all parts of the body
…. Grounded & earth focused
…. Call/Response and Lead/Follow
…. Emotion
*Definition written by Joe DeMers, John Joven, Shoshi Krieger, & Flouer Evelyn
No matter how you slice it, Blues dancing, much like the music it is performed to, its exciting, sensual, graceful and beautiful. If you are a blues fan this is a natural progression to take your love of the music, and if you are a venue owner, you want these dancers in your club. Blues Bands, you got a gig coming up in a town that has a blues dancing group, reach out to them, invite them to come to your gig. What a great way to gain some new fans and create a memorable gig! It makes sense to me that if the blues community reaches out and embraces those involved in Blues Dancing and welcomes them into the community, this can be the beginning of attracting those new fans that the Blues definitely needs.
Some Resources
https://panadance.com/index.php/local If you don't know if there is a blues dance group or events near you, check out this link and you will quickly be amazed at the extent that this movement has taken hold in almost all of the 50 states and throughout the world. Zoom in on your area and click on the markers and get the information about that event or organization!
https://panadance.com/ Just a great resource to find more about blues dancing and where it is happening
https://www.idance.net/en/dance_genres/24-style-online-blues-dance-lessons-84-lessons-15-packs-14-instructors Learn Blues Dancing Online
https://bluesdanceworld.com/ A Great Resource for Blues Dancing
https://bluescal.com/ Blues Dance Calendar
https://bluesdance.com/ Another Great Resource with a worldwide calendar of events and groups
https://www.yaleswingandblues.org/ Blues Dancing at Yale University!
https://www.gtda.gtorg.gatech.edu/ Blues Dancing on the Georgia Tech Campus
www.sweetgeorgiablues.com Sweet Georgia Blues dancing