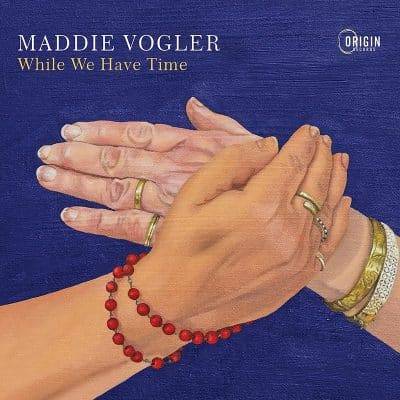 Maddie Vogler
While We Have Time
Origin
While We Have Time is the debut for alto saxophonist, composer, and educator Chicago-based Maggie Vogler.  Vogler hails from Cuban heritage and a few of those strains are heard in this uplifting set of original tunes. Vogler performs with a Chicago-based quintet/sextet featuring her mentor and now label mate, the trumpeter Tito Carrillo, guitarist Matt Gold (four tracks), pianist Jake Shapiro, bassist Sam Peters, and drummer Neil Hemphill. Obviously, the title suggests reflection and that's just what Vogler does here in her compositions, invoking her family roots, particularly those of her Cuban grandmother, as well as in broader sense how family heritage shapes one identity. She also gracefully nods to her high school students. She demonstrates an impressive gift of expressing these narratives through sound, compositional skills which are rather rare in a debut. Her playing strikes a nice balance between the lyrical and the emotive, reflecting the care she has instilled in her compositions. The album also varied dynamics and tempos, never falling into that 'sameness' trap that emerging musicians often fall into it.
Opener "Need to Be" is on the higher dynamic end as it depicts the struggle and joy of exploring one's identity. Musically it pits a soaring Vogler with fiery Carrillo on the front line while the rhythm section drives it hard. Latin strains color pianist Shapiro's solo. "Corridors" begins on the pensive side with Shapiro and Gold echoing each other's lines before the two horns join in unison, ceding first to Peters' lyrical pizzicato turn, Carillo's skyward thrusts, and Gold's lyrical, slightly bluesy runs. Interestingly there is no solo from the leader. That changes quickly as she is the lead voice in the affectionate "Ropa Vieja," about her maternal grandmother who left Cuba at the age of sixteen. In the liners, Vogler speaks about how her grandmother's native Spanish was not passed down and it was only after her adolescent years that Vogler began to learn it, often in sessions with her grandmother. On a related note, this is a musical language that Carillo is well steeped in, and he launches into his customary stratospheric orbit here, inspiring one of Vogler's most impassioned solos.
"Industrielle" may seem somewhat plodding and deliberate with several tempo shifts. That's intentional as it is named for a piece of IKEA furniture in her house, the song meant to describe the process of self-assembly of furniture.  The title track is requisitely nostalgic, imbued by Vogler's lyrical stance and Carrillo's contrapuntal flugelhorn, and trumpet as the two later trade and intersperse their lines. "Hymn for August" is her alto soliloquy for her students at Stevenson High School in Lincolnshire, IL.  High energy returns for the aptly titled "Between Wakefulness and Sleep," again the striking compatibility between Vogler and Carillo in the theme before Vogler emits fervent clusters accented by Hemphill's insistent beats. Shapiro takes us more into the sleep zone but continues to build his solo into the kind of fits and starts we have on especially restless nights.
Vogler's spiritual side is on display again in the reverential "Sunday Colors," where she develops especially strong harmonics (colors) with Carillo's flugelhorn and Peters' arco bass. The tune proves a feature for pianist Shapiro who gets plenty of space as does Carillo. This is another example of where the selfless Vogler grants the solo spots to other members of her band rather than herself.  The closer "Check Engine Light" has Gold in the role of that annoying flashing light on the dash was he weaves in between the two horns before taking his most inspired take in the set. Vogler and Carillo engage in feisty exchanges, which grow in intensity to an explosive climax.
There's no doubt that Vogler is ready for prime time. Her compositions, together with excellent group interplay, are highly impressive, having us eager to hear her next one.
Help Support Making a Scene
Your Support helps us pay for our server and allows us to continue to bring you the best coverage for the Indie Artists and the fans that Love them!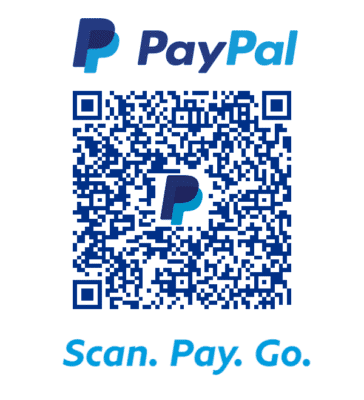 FOLLOW US ON INSTAGRAM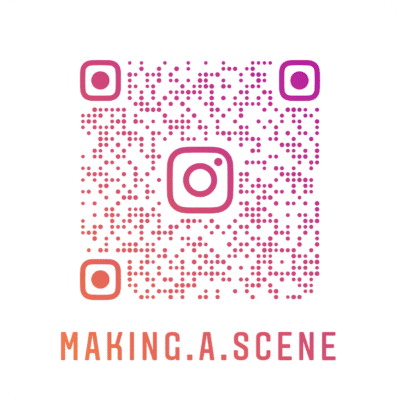 Subscribe to Our Newsletter