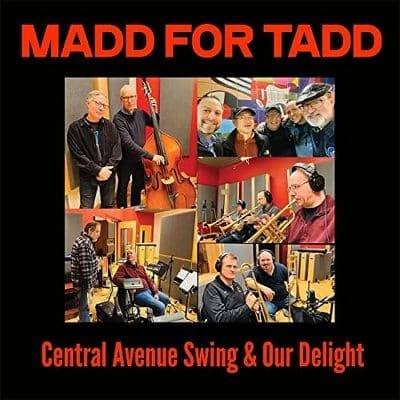 Madd for Tadd (Kent Engelhardt & Stephen Enos)
Central Avenue Swing and Our Delight (2 CD set)
Tighten Up
The first order of business is to explain the various heading here. Madd for Tadd is a 15-piece big band co-led by saxophonist Kent Engelhardt and trumpeter Stephen Enos, devoted to the music of legendary jazz composer and pianist Tadd Dameron. The two separate CDs, 22 orchestrations in all, focus on two aspects of Dameron's career. Central Avenue Swing features music Dameron wrote in 1940 during the big band era for the Kansas City bandleader Harlan Leonard and His Rockets, as well as his 1949 composition "Heaven's Doors Are Open Wide" and Engelhardt's title track. Our Delight comprises Dameron's more famous small combo tunes that featured major soloists in the bebop era of the early fifties, these centered on Billy Eskstine, John Coltrane, and Blue Mitchell. The latter proved especially difficult as while Dameron preferred writing for large ensembles, circumstances and trends led him to smaller ones in the '50s and these two co-leaders faced the challenge of channeling that same music through a big band. Dameron is renowned for his gift for melody and his music, much of which has been criminally underrecognized for years. Engelhardt and Enos delivered their first effort on Dameron's music with their 2018 The Magic Continues, a remake of Dameron's last 1962 album The Magic Touch, which was the first time the two co-leaders interpreted Dameron's small combo recording into a big band version.
For reference, that last Dameron ensemble included Clark Terry, Bill Evans, Johnny Griffin, Ron Carter, and Philly Joe Jones. (no slouches there). Engelhardt and Enos, who both co-led the project and are both educators, recruited fellow music educators mostly from the Midwest. Among them are pianist Phil DeGreg (Cincinnati), trumpeter Brad Goode (Denver), bassist Dave Morgan (Youngstown), trombonist Michael Dease (Michigan) and DIVA pianist Jackie Warren (Cleveland). Including vocalists and musicians, there are over twenty in the credits. Fittingly, as Dameron hailed from Cleveland, Engelhardt heads up jazz studies at Youngstown State and Enos is the founder of the Tri-C Jazz Studies Program as Cuyahoga Community College in Ohio, where these sessions were recorded. Willard Jenkins, journalist and artistic director of the DC Jazz Festival, provides the insightful liner notes. Within the jacket are details as to tune dedication as well as the soloists. (For example – "Soultrane" – for John Coltrane – Kent Engelhardt, alto saxophone; Jackie Warren, piano).
Attesting to the talents of these players, most tracks were recorded in one or two takes. Engelhardt titular track opens Disc One, a homage to a past Black community hub in Cleveland and ironically where Tri-C currently stands. There are only a few tracks with four soloists, and this is one of them with Tim Leahey (trumpet), Dave Kana (tenor saxophone), Dease (trombone) and DeGreg (piano). The remainder are adaptations and transcriptions of tunes Dameron wrote for Leonard. In an interesting excerpt from the liners Willard points out "It was in Leonard's band where Tadd first connected with grandmaster Charlie "Yardbird" Parker, who was a Rocket for five weeks before being fired for unreliable behavior." Highlights of Disc One include "Dig It" with the inspired vocalist Erin Keckan, brightly and playfully exchanging call-and-response choruses with the band following her first appearance on "Heaven's Doors Are Wide Open." "Take Um" has Kana going the Paul Gonsalves route with a multi-chorus tenor solo.
The A-list trombone section shines with Jeff Bush on "Dameron Stomp" and Duke Ellington's influence on Dameron is keenly felt on the orchestral ballad "A La Bridges" with a wonderful tenor turn from Mike Tomaro while another lyrical piece, "My Dream" features baritone saxophonist Tom Reed. Not to neglect the trumpeters, "Rock and Ride" features a feisty exchange between Goode and Leahy. Engelhardt's arrangements and orchestrations are superb, sometimes even breathtaking and carry into Our Delight, which is filled with more familiar Dameron compositions beginning with "Our Delight" and "Lady Bird," perhaps his two best known. The former comes from the Billy Eskstine Orchestra and features Dominick Farinacci (trumpet) and Kana (tenor).
"Lady Bird" sees the return of vocalist Keckan and is imbued with Engelhardt's soaring alto. "Soultrane" is the first of four that Dameron specifically wrote for John Coltrane and features Engelhardt and Warren as soloists. The others are "Handy Andy (Gnid)," a nine-minute piece where bassist Morgan, trumpeter Farinacci and standouts Engelhardt stretch out; "Mating Call," which features trombonist Dease and Kana, and the standout "Super Jet," which features a blowing battle between the tenorists Kana and Tomaro. Two are devoted to the overlooked trumpeter Blue Mitchell.
Enos does the honors of "A Blue Time" and "Smooth As the Wind," nodding along the way to the foremost beboppers on the instrument at the time – Fats Navarro, Clark Terry, Miles Davis, Kenny Dorham, Clifford Brown, and of course Mitchell. The disc ends with Dameron's theme song, "The Squirrel," with definitive statements from Leahey. Engelhardt and drummer Jim Rupp. Engelhardt seems obsessed with Dameron's music and claims that his three CDs (including these two) don't even yet tell the full story. While we can expect more, there's so much to delve into in these 22, which do a terrific job of depicting Dameron's melodic gifts. Some of these themes will likely swirl and linger in your head for days.
Help Support Making a Scene
Your Support helps us pay for our server and allows us to continue to bring you the best coverage for the Indie Artists and the fans that Love them!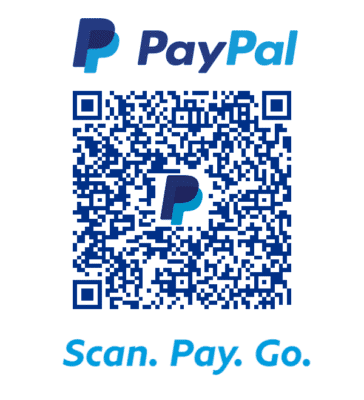 FOLLOW US ON INSTAGRAM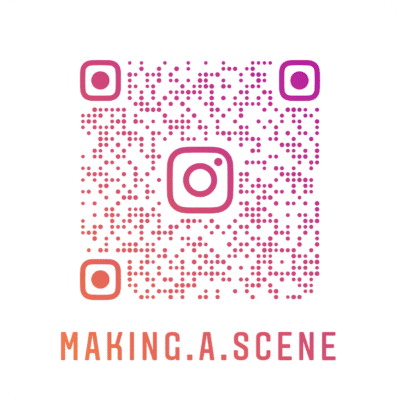 Subscribe to Our Newsletter