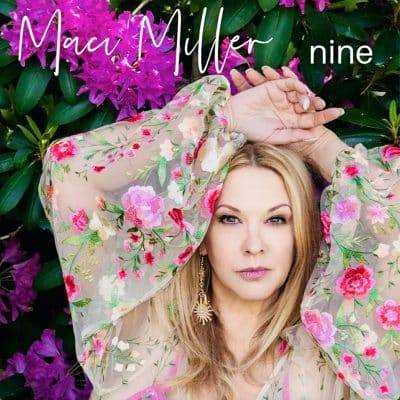 Maci Miller
Nine
Self-released
The natural inclination when one sees the Philadelphia-based jazz vocalist Maci Miller's album title is to think that it is her ninth recording. While it's only her second, there is plenty of meaning behind the title as she assures us in her liner notes. There are nine songs, nine musicians, and producer/pianist/co-writer Aaron Graves is the ninth person she has worked with as a co-writer. All of those elements seem fairly direct, but Miller goes beyond, informing us that the number nine, celebrated famously be The Beatles on Sgt. Pepper's Lonely Hearts Club Band as well as by Jimi Hendrix on Axis Bold as Love, is closely associated with spiritual growth, inner awakening, and self-realization. She goes on to mention several other attributes, but you get the picture.
Miller does not possess the typical female jazz vocalist voice. She has a little girl kind of timbre, not in flirtatious way like Blossom Dearie yet she can be sultry when called for and possesses great range and an astute sense of dynamics.. She is emotive and together with Graves writes interesting songs, six of them represented here. Graves is the perfect partner here, having worked regularly with Philly vocalists Ella Gahnt, Ruth Naomi Floyd, Valerie Gay and many others. Miller has absorbed the best aspects of the greats from Billie to Ella to Dinah and even the pop sensibilities and softer approach of Norah Jones, but as stated her major strength arguably lies in her diverse songcraft. She has already forged a style of her own.
Graves and Miller assembled essentially a who's who of Philly musicians that along with Graves includes renowned bassist Mike Boone, legendary saxophonist Larry McKenna, soprano saxophonist Victor North, drummers Byron Landham, Leon Jordan Sr., and Josh Orlando. The honorary Philadelphian for this date is trumpeter Jeremy Pelt guests on "The Nearness of You," one of three covers.
Miller's command of tricky rhythms and impressive vocal range is on full display in the opener, Chick Corea's dynamic "High Wire," the one tune that features North's soaring soprano. Miller eases in with another cover, Cedar Walton's "Firm Roots," the title track of the pianist's 1976 album to which Miller wrote the lyrics, both singing and scatting while Graves nods to Walton in his piano solo. The third cover appears later, the tender, unhurried "The Nearness of You" which naturally brings out her sultry qualities, reinforced by Pelt's lyrical trumpet. That similar vocal style imbues "Love Me For Who I Am," the first of the six Miller/Graves collaborations, and the first of two appearances for the simpatico, bluesy tinged, "old school" tenorist McKenna.
Drummer Orlando sets a tight, mid-tempo Latin groove for "Little Bird," a metaphorical piece for finding one's own course inspired by letting her own pet birds out of their cages. Miller's smoothly floating breathy vocal take on this one is clearly one of her best. McKenna leads us into the clever, upbeat "Complicated" and proceeds to volley with Miller in call and response mode. Her anxiety comes through in "I Can't Wait" while standout "Strange Is the Night" has a noir, swaying quality with terrific work from the rhythm section of Graves, Boone, and Orlando as Miller moves away from the romantic to address socio-political topics as it resonates with echoes of Billie Holiday in a more modern-day context. Not wanting to end on this note, Miller closes with celebratory "Feel the Music," the kind of tune that's likely to induce rhythmic clapping in a live show.
This deeply felt, varied album bears the kind of maturity usually not found in an artist who has entered the recording studio for the only the second time for a full album. Miller has several upcoming live dates in Philly, so you had best get yourself a seat.
Help Support Making a Scene
Your Support helps us pay for our server and allows us to continue to bring you the best coverage for the Indie Artists and the fans that Love them!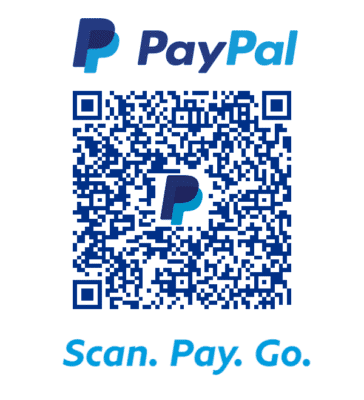 FOLLOW US ON INSTAGRAM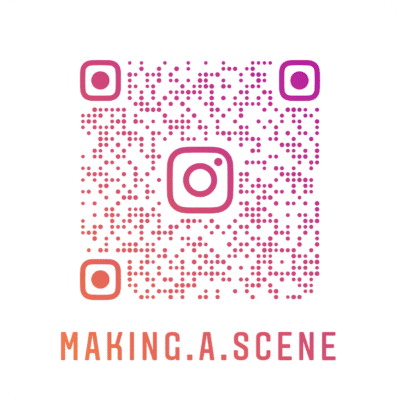 Subscribe to Our Newsletter