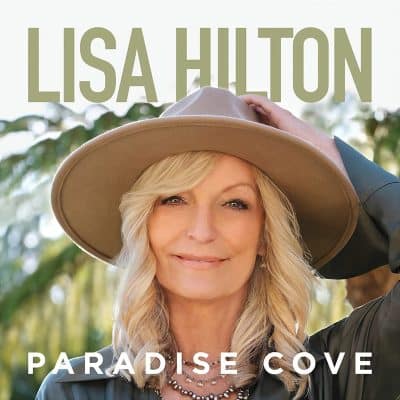 Lisa Hilton
Paradise Cove
Ruby Slippers Productions
Paradise Cove marks the 26th album for pianist, composer and producer Lisa Kristine Hilton, and her second release in 2022, following March's Life Is Beautiful. It also marks the debut of her new, L.I.L.O Quartet (all first initials) featuring returning mainstay bassist Luques Curtis with trumpeter Igmar Thomas (Hilton's former roommate at Berklee) and drummer Obed Calvaire (SF Jazz Collective, Here we have nine originals and two covers – Dizzy's "Birks Works" and the Bacharach/David hit, "What the World Needs Now is Love." This writer has oft attested to Hilton's blues-inflected style, but Hilton also admits to echoes of classical traditions, and twentieth-century modernists as well as classic American jazz greats such as Duke Ellington, Bill Evans, and Horace Silver as well as Brad Mehldau and Yuja Wang.
As fans know, many of Hilton's recent recordings were with her trio of Curtis and drummer Rudy Royston and she indicates that they never rehearsed; she introduced the composition and then they played, so like the best jazz, it all unfolded in the moment. That same approach is present here. But, before going further, a few qualifying words are in order. Hilton sometimes draws criticism for her music being "too pretty," or "standard piano jazz." Yet, one need only look at the resumes of her bandmates. Last time out we commented that Curtis is a mainstay accompanist for Orrin Evans, plays with his brother, pianist Zaccai, and has appeared on several recordings from Eddie Palmieri, Sean Jones and Chief Xian Atunde Adjuah (aka Christian Scott). Royston may well be the most in-demand drummer in jazz. He is essentially the "house" drummer for almost all the Posi-Tone releases for example, and plays with countless artists from Bill Frisell, the late Ron Miles, and even the avant-garde leader Dave Douglas, to mention just a handful. Calvaire has plenty of cred too, logging in with The SF Jazz Collective, and Wynton Marsalis' Lincoln Center Jazz Orchestra. Thomas leads the Revive Big Band and has a very extensive resume, in short, he is a former student of trumpeters Nicholas Payton and Roy Hargrove, whose role varies from sideman and section leader to bandleader and musical director on international tours for artists like Esperanza Spalding and Kamasi Washington. So, don't be fooled; these players respect Hilton both for her compositional approach but even more for her loose approach, allowing them to freely improvise and interact.
With that out of way, understand that Hilton's piano sound is lush, delicate, and highly melodic. Her compositions traverse several moods, tempos, and harmonic depth and touch tradition, Latin, and, as mentioned, invariably blues. And, while her previous album was totally uplifting by design, here she is more explorative in terms of both moods and styles, bringing a more improvisational feel. Hilton sets the familiar bluesy theme for "Birk's Works," a natural launching pad for trumpeter Thomas who alternates with Hilton in bringing controlled fire to the melody. "Fast Time Blues" modulates between tempos with Calvaire steering the quartet with astute snare and cymbal work while Hilton's left hand emits strong bottom end chords. Thomas is a natural for this blues-based material as further evidenced by the more jagged "Blues Vagabond."
The quartet shifts into ballad mode for the minimalist melody on "Another Simple Sunday With You," as Hilton reveals an elegant touch, matched by her bandmates. Latin is a standard part of Hilton's repertoire, here represented by the lightly swinging, danceable "Cha Cha Cha a La Carte" and to a lesser extend the moody "Mercurial Moments," an opportunity for Curtis and Calvaire to show their chops. Hilton reaches back to her mom's jazz era for a bit of edgy noir in "Night Cap & A Little Chaos" but emerges shimmering on "Storybook Sequel," presaging a positive future, reinforced by Thomas's triumphant tones on the tune. She taps into her classical background on "Mediterranean Dreams," yet her penchant for the blues also echoes through this trio rendered piece.
The Burt Bacharch-Hal David tune may strike some as the original with Thomas on a muted trumpet to make it a more solemn prayer for peace. It's a stunning interpretation that bears not a hint of pop. The closing title track is one that seems a carryover from the blissful, joyous material of her last album. It is a real locale near her home in California, apparently every bit the bright, sunny refuge expressed by the music.
Hilton's music is consistently strong although my bias for bluesy pianists probably shows through. At the end of my review for Life Is Beautiful (on these pages), you'll note the yearning for a quartet album which indeed she delivered on. As you explore Hilton's catalog, another quartet album worth checking out is Chalkboard Destiny with tenorist J.D. Allen. But again, you can't go wrong.
Help Support Making a Scene
Your Support helps us pay for our server and allows us to continue to bring you the best coverage for the Indie Artists and the fans that Love them!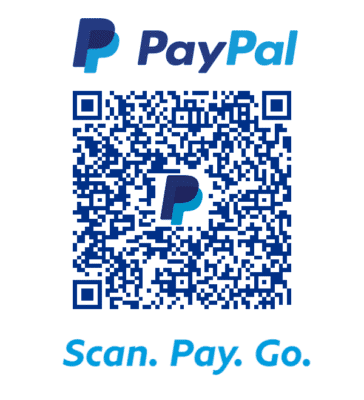 FOLLOW US ON INSTAGRAM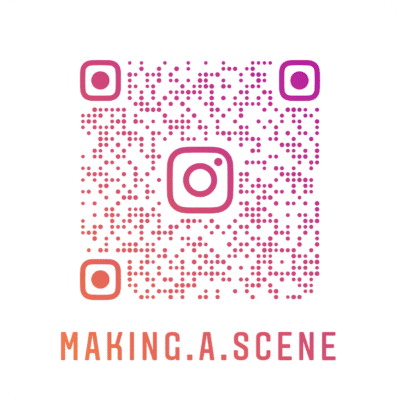 Subscribe to Our Newsletter