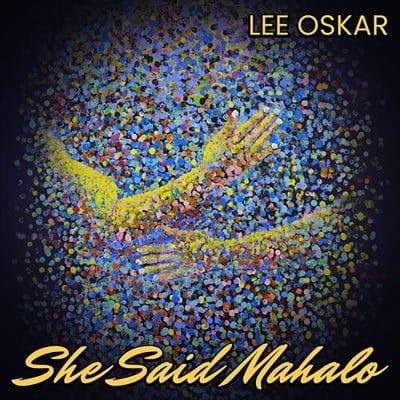 Lee Oskar
She Said Mahalo
Dreams We Share
She Said Mahalo is harmonica legend, Lee Oskar's more lighthearted, uplifting follow-up to his stunning career tour-de-force, 2022's Never Forget, covered on these pages. This one is similar in Oskar's melodic lines that often front fairly large ensembles, creating cinematic, expansive sonic palettes. If you're thinking of blues, soul, or funk you'll only find mere traces of those here. Instead, Oskar is the lead horn taking us through infectious, captivating melodic journeys.  The first group listed here, his nonet, perform regularly with Oskar as Lee Oskar & Friends – Darian Asplund (Saxophone); Andrew Cloutier (Drums); Denali Williams (Percussion); Dean Schmidt (Bass); Brian Monroney (Guitar); Alex Mortland (Guitar); Andrew Joslyn (Strings); and Mack Grout (Keys and Piano). The instrumentation of the guests lend to a truly orchestral and Far Eastern hues on many tracks. They are Takahiro Miyazaki (Saxophone and flute); Paul Hanson (Bassoon); Randy Oxford (Trombone) Harold Brown (Drums, Percussion); Thione Diop (Percussion); Joe Doria (Organ); Phil Peterson (Strings); "Sancho" Youichrou Suzuki (Shakuhachi) and Mayo Higa (Shamisen). Oskar plays various harmonica models in altered tunings and keys on this album, as specified in the liner notes for the harmonica buffs.
One can't help but notice some interesting instruments in the above including bassoon and the two Japanese instruments. Some of the guests have history with Oskar, none more notably than his bandmate in WAR, Harold Brown, who co-wrote the opening "Caribbean Love Song" and "Most Favored Nation."  Oskar also has produced albums for saxophonist Miyazaki.
"Mahalo," as you may know is a Hawaiian term for expressing gratitude, or simply "thanks." The tracks "Caribbean Love Song," the reggae-flavored "Most Favored Nation," and "Children of the World," "Be Happy," and "One-World First" are steeped in percolating percussion and are highly danceable tunes that would be at home both in the Caribbean or islands in the Pacific. Some hints of blues through his harmonica riffs color "Be Happy." There's strong cohesiveness to the first part of the album. For example, the staccato, rock beat of "Morning Rush" retains a percussive element with was present in the first three tracks.
There are ballads too, including the title track, which features his sweet, highly melodic harmonica, as smooth a sound from the instrument as you'll likely hear from any player. Later he delivers another sublime tune, "Sweet Lullaby," a reimagining of his previous "Stephanie's Lullaby," written for his daughter, a child at the time and now an adult. That's not the only nostalgic tune in the bunch as some of these were written as far back as 1986. Maybe it took so long for some to get recorded because this is the first time in decades that Oskar was able to bring his road-tested band into the studio. "Memories" is a mid-tempo, lilting, swaying track that one could easily hum along with. Going deeper, Oskar proves he can still bring the funky element he is associated with on "Funky Rhetoric." Don't miss the closer, "One-World Fist" where his opening harmonica paired with the bassoon creates a most unique harmonic blend.
Some of you who are aware that WAR is still touring may be wondering why Oskar continues to forge his own path. The original group, which boasts four surviving members has keyboardist/singer Lonnie Jordan fronting a band of the same name while Oskar, singer/guitarist Howard Scott, and drummer Brown gig as The Lowrider Band. Stay tuned, as Oskar intends to release some live material from that group in the future. In the meantime, soak in these uplifting sounds that are sure to have you both smiling, dancing, or at least tapping your foot.
Help Support Making a Scene
Your Support helps us pay for our server and allows us to continue to bring you the best coverage for the Indie Artists and the fans that Love them!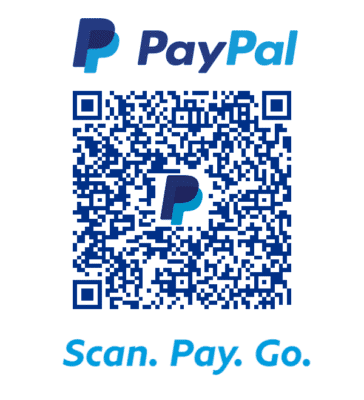 FOLLOW US ON INSTAGRAM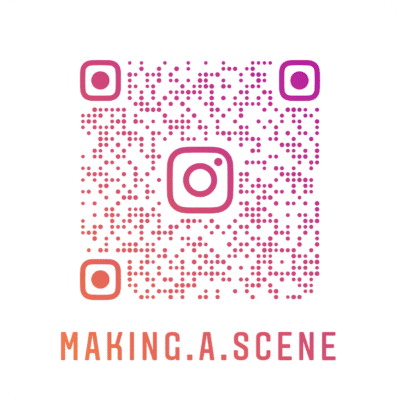 Subscribe to Our Newsletter