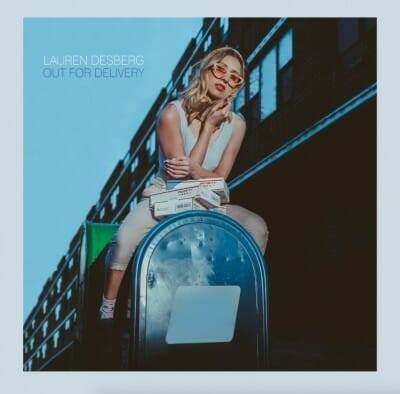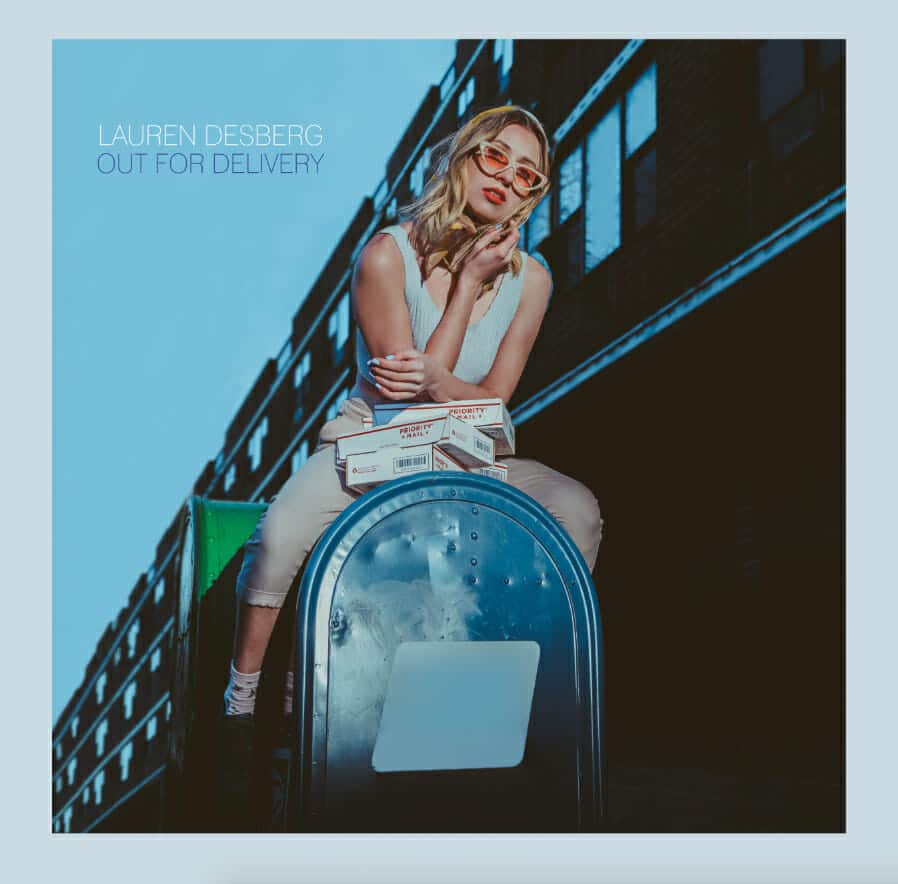 Lauren Desberg
Out for Delivery
Self-released
Out for Delivery is a different kind of jazz vocal album because songstress Lauren Desberg wants to be anything but predictable You may not even think it's jazz as you know it. It's an album that doesn't rely on standards although there are two of them transformed into almost unrecognizable form. Desberg's project also takes the listener down paths that are unconventional for most vocalists, touching on a myriad of existential and personal topics, ranging from self-care and reflection to the existence of free will to reincarnation. Her music is a mix of traditional jazz, electronics and modern sounds with four brief instrumental interludes in these dozen tracks that span a mere 31 minutes. The music keeps changing, never allowing the listener to settle into one groove. Some tunes sound like jazz, others are completely unclassifiable. Desberg wants it that way. She believes that music transcends genre and proves it.
This is Desberg's third recording and it's produced by Drew Ofthe Drew and Will Wells. They bring modern innovative production replete with sound effects, worthy of the 21st century. Desberg has an impressive contemporary cast of musicians: saxophonist Braxton Cook, pianist Kris Bowers, drummer Jonathan Barber, guitarist Andrew Renfroe and electric/acoustic bassists, Ben Shepherd and Russell Hall.
Appropriately, the opening track, "The Way You Feel Inside" evokes a strong sense of individuality with an adventurous guitar solo from Renfroe. The track culminates with the sample of a rewinding tape recorder leading seamlessly into the bluesy "Yes Unless" featuring solos from pianist Bowers and contributions from upright bassist Hall, on the first of his three tracks. Following the interlude is the lead single "Something Wrong With Me," on the theme that a lack of discussion should not allow for ignored or forgotten issues. "Fallen Dominoes" is another of Desberg's philosophical statements while "Alone – In Love" is, as the title suggests, a discourse on unrequited love. "How Could I Have Pina" reveals the special chemistry between Desberg and guitarist Renfroe as the lyrics speak to the unfairness in life and the fact that apparent equals can live so differently. Those are the major vocal originals.
The band transforms the 1935 tune "I'm Gonna Sit Right Down and Write Myself a Letter" and takes the Rodgers and Hammerstein's "The Sweetest Sounds" through a modern jazz arrangement from pianist James Francies. The instrumental interludes are due largely to Bowers, who is an Emmy and Oscar award winning film scorer. These are designed to provide a cinematic feel. They feature a guitar-driven, "Come With Me", a homage to the imperative perseverance of musicians in "Hold On" and an exploration into the mystery of reincarnation in "Start Out Again", which interestingly features the singer's parents on backing vocals! The fourth and final piece, "The Choice" draws the album to a close, but given the breadth of what has transpired, most listeners will hit the repeat button.
Desberg hails from Los Angeles and grew up with a strong musical background. She attended the Berklee College of Music and received the ASCAP Foundation Leiber & Stoller Music Award. Her debut EP Sideways (2012) produced by Gretchen Parlato featured pianist Taylor Eigsti and saxophonist Dayna Stephens. Her first full-length, Twenty-Frist Century Problems (2015) marked here first attempt at bridging the traditional and contemporary and featured Eigsti and saxophonist Walter Smith III.
Call this Dasburg project modern jazz or jazz for millennials. It might take some getting used to, but it will grow on you.