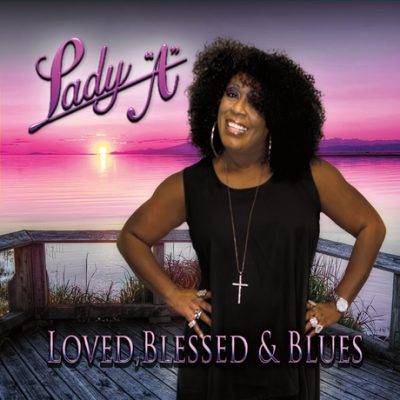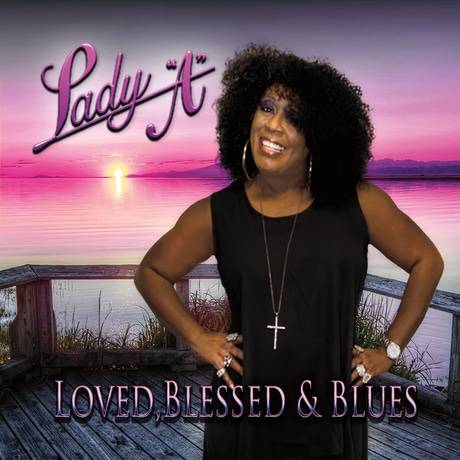 Lady A
Loved, Blessed & Blues
Dexter Allen Entertainment
Anita White a.k.a. Lady A hails from the Pacific Northwest. Her high energy and sometimes sultry/sometimes husky voice has been compared with Tina Turner. She has opened for Denise LaSalle, Little Milton, Dr. John and Shemekia Copeland. She has also toured or been on stage with Bobby Rush, Charles and Charmaine Neville, Janiva Magness, Kenny Neal and Sugarray Rayford, just to name a few.
Lady A released her debut recording "BlueZ in the Key of Me" in 2010. Her follow up recording was 2013's "How Did I Get Here". This is her third studio album.
The band for this recording consists of Lady A, vocals; producer Dexter Allen, guitar, bass, and piano; and Joey Robinson, keyboards and drums. This time they recorded at JRob Studios in Jackson, Ms.
The Lady has written four songs with producer Allen. The opener "Loved, Blessed, and Blues" is her perspective on life. "The Blues ain't always as sad as it seems, take a moment open your heart, listen to me, somebody's always worse off than you, and it's alright if you feel a little bit blue. See you're loved, you're blessed, just got the blues". Robinson lights it up on the keys.
"Honey Hush" is a tribute to the Lady's grandmother Elnora. "You know when I was down in Jackson, Ms, at Miss Ruthie's house, she reminded me of something my grandma used to say Honey Hush." Allen's bass and guitar solo makes everything funky except the food!
"Trouble On My Mind" "and in my head…trouble in the morning, he's not layin next to me, that should have been my warnin, I miss his company, trouble when I go to work, he's always on my mind…in my dreams he makes me do the things I know just ain't right…all I know is I got trouble on my mind".
"If You Don't Want It – Don't Waste It" is a bona fide R n B hit! The song reminds me of one by Johnny Rawls. Producer Allen also contributes "Happy" and the arrangement on "Somebody Here Needs You Lord".
Lady's regular musical director John Oliver III has written three songs especially for her. "Don't Let Your Blues Become A Crime" again featuring some nice keyboard work from Robinson; "Love Calling" and "Take Me Back to Seattle".
This musical gumbo should be played loud as Lady A serves it up hot!
Richard Ludmerer