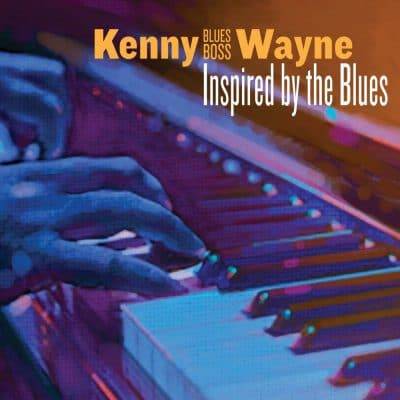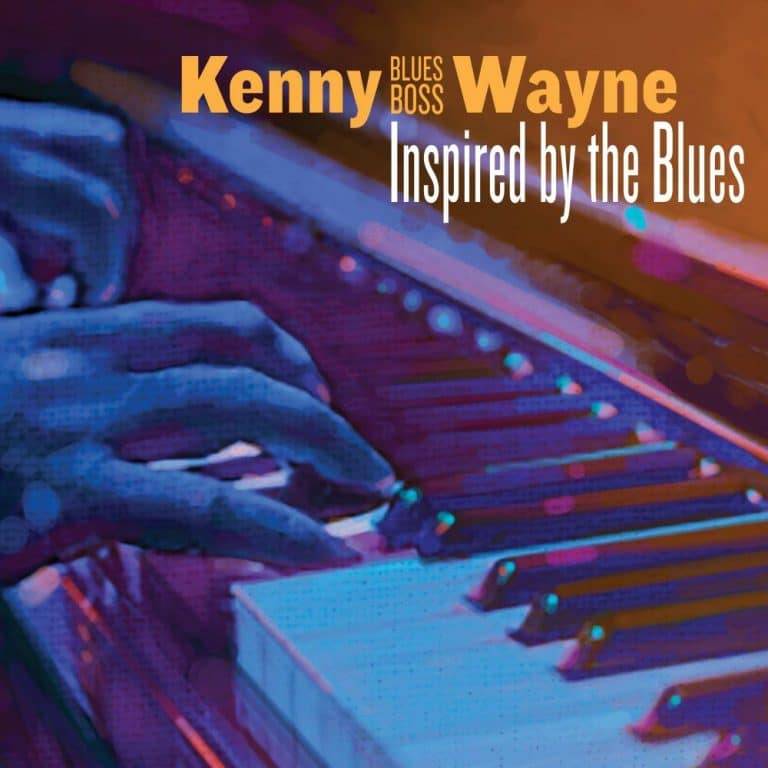 Kenny "Blues Boss" Wayne
"Inspired By The Blues"
Stony Plain Records
Keyboardist Kenny "Blues Boss" Wayne Spruell was born in Spokane, Washington in 1944. His mother instilled in him a love for the music of Nat King Cole, Little Willie John and Fats Domino. Wayne was further influenced by the music he listened to while growing up in the Los Angeles area, including Ray Charles, Charles Brown, Big Joe Turner, Jimmy Reed and Johnny Otis. During the 1960's and 70's he was a sideman, and Wayne took his nickname from the title of an Amos Milburn album. In the mid 1980's Wayne relocated to Canada but didn't release his debut recording until 1995. Between 2002 and 2008 Wayne recorded three albums for the Electro-Fi label including 2005's "Let It Loose" for which he received a Juno Award, Canada's equivalent to our Grammy awards.
Wayne signed with Stony Plain Records in 2011 and released "An Old Rock On A Roll" produced by Duke Robillard and featuring members of Robillard's band. As a result Wayne received a 2012 Blues Music Award nomination as Pinetop Perkins Piano Player of the Year. Wayne's last album 2016's "Jumpin' & Boppin'" also featured Robillard on guitar. "Inspired by the Blues" is Wayne's fourth album for Stony Plain and tenth overall.
The core band includes Wayne, piano, organ and vocals; Yuji Ihara, lead and rhythm guitar; B.B. King's long-time band member Russell Jackson, electric and acoustic bass; and Joey DiMarco, drums. The horn section includes Dave Babcock, tenor and baritone sax; and Bob Tildesley, trumpet. Special guests include Billy Branch, harmonica; Robillard, guitar; and background vocalist Lynne Chwyl.
Wayne opens with the autobiographical "I Knew I'd Be Playing The Blues" featuring Branch on harp who takes several solos. "Start Rockin'" is influenced by Chuck Berry as Wayne sounds like Johnnie Johnson, Berry's pianist, whom Wayne cites as another influence. Wayne's piano is fabulous.
Guitarist Robillard guests on "I Like That Woman" while Wayne switches to the B-3. "Jimmy and Johnny" features the horn section with a nice trumpet solo from Tildesley. The horns appear again on the instrumental "Lake Country Boogie" this time with a tenor sax solo from Babcock. "Mr. Blueberry Hill" is Wayne's tribute to the Fat Man, Domino.
All in all, there are eleven originals from Wayne who manages to write songs that seem a lot older than they actually are. The only cover is a live bonus track that closes out this fine album. "Georgia On My Mind" which dates backs to 1932 was a huge hit for Ray Charles in 1960.
Wayne is still making great music. We wish him a healthy and happy birthday as he turns 74 years young on November 13th. Check out this great new recording.
Richard Ludmerer
[amazon_link asins='B07G1YZ9S9,B01FNIRAGA,B00158K11E,B004YKB4PC,B000067NWH,B00JLDQS2G,B00000C2OX,B00IQHPSN8,B000QNI9DQ' template='ProductCarousel' store='maasc-20′ marketplace='US' link_id='e6f0587b-dca7-11e8-bb59-df8701e3c6ac']