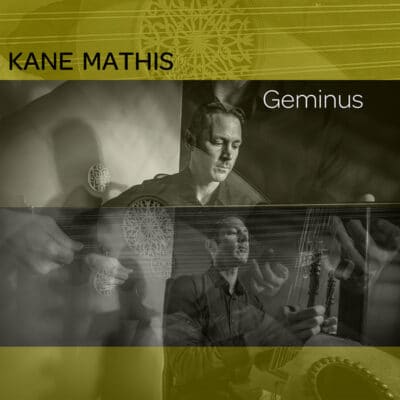 Kane Mathis
Geminus
Nyaato
As we've commented before, the kora is one of the most beautiful sounding instruments of any, string or otherwise. It's not often that we find an accomplished player of the instrument that didn't grow up in Africa where the instrument is passed on through generations and it's a testament to the perseverance of Kane Mathis that he has mastered both the kora (Africa) and the oud (Turkey). It only took 23 years of intense study. Geminus features Mathis playing both instruments in a trio setting with fellow New York-based musicians John Hadfield on drums (Yo-Yo Ma, Kinan Azmeh) and Sam Minaie on bass (Tigran Hamasyan, Mark Guiliana).
Recorded in live sessions over three days in Brooklyn, the album features all original material that is strongly rooted in Kane's long-standing study of these two traditions – 15 years of frequent trips to The Gambia to study with his Kora teacher Malamini Jobarteh and 5 and half years of close continual study of the Oud with Münir Nurettin Beken have given Kane a strong traditional foundation from which to branch out from. All the pieces on this record are equally constructed from traditional and modern elements. The Kora pieces are all firmly based in the repeating pattern, called Kumbengo, that drives the looping forms of Kora pieces, but the arrangements expand in ways that traditional pieces do not, the solo concepts are also equally traditional and contemporary. The Oud pieces use modes that progress in ways that are very strongly rooted in the melodic progressions of their traditional modes but have harmonic and rhythmic elements that are rarely found therein. This debut is not quite like any other record that interprets these traditions in a band setting.
Performing on the 21-string Mandinka Harp (Kora) and the Turkish Oud, Kane Mathis renders compelling interpretations of these traditions. Kane began taking trips to The Gambia, West Africa in 1997 and has continued rigorous study of the Mandinka Kora. Over the past ten years his performances have earned him recognition by the Gambian president, The Gambian minister of culture, and both national television and radio of The Gambia. Kane's primary kora teachers are Malamini Jobarteh of Brikama, The Gambia and Moriba Kouyate of The Gambia. The Jobarteh family remain one of The Gambia's most important musical legacies. Kane's Oud study began with Mutlu Torun of the I.T.U. conservatory in 1998 in Istanbul and continued with 5 and a half years of courses with Oud virtuoso Münir Nurttin Beken.
Since completing his study Kane has been sought after as a soloist and accompanist internationally on both instruments. As a composer Kane is generating new works for both instruments as well as experimental work for electronic fixed media for film and modern dance. Kane is the recipient of many grants including a Chamber Music America award as well as an Earshot Jazz "Album of The Year Award."
The music is equal parts hypnotic and mesmerizing. One often hears them with percussion, but the bass adds a special element to this recording.
Help Support Making a Scene
Your Support helps us pay for our server and allows us to continue to bring you the best coverage for the Indie Artists and the fans that Love them!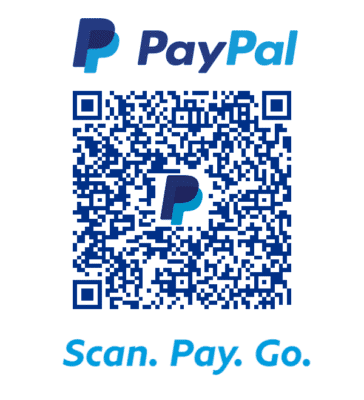 FOLLOW US ON INSTAGRAM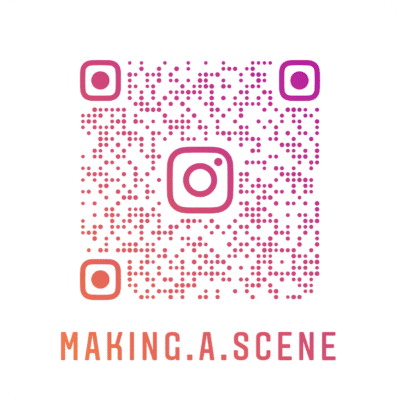 Subscribe to Our Newsletter
Find our Podcasts on these outlets