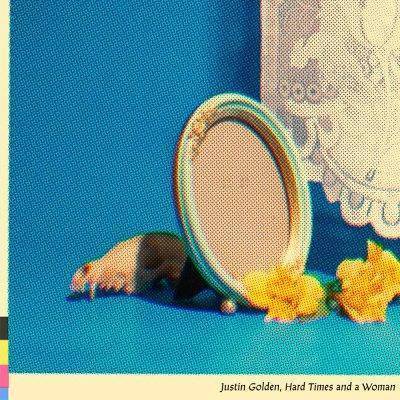 Justin Golden
Hard Times and a Woman
Self-released with help from Virginia Folklife Program
Welcome a new artist to the blues and Americana fold with this debut, Hard Times and a Woman, by Richmond-based singer/guitarist Justin Golden. Golden takes a "big umbrella" approach to the blues. Yes, you'll hear some of the Piedmont style, but you'll hear strains of country, indie rock, and roots too. He has his feet equally planted in the country blues style and the indie sounds of Phil Cook, Hiss Golden Messenger, Bon Iver, and Daniel Norgren, although the accent veers toward blues as the album unfolds. Golden records with producer Chip Hale, who assembled a terrific cast of Richmond musicians in an album themed on caution: just when things start to go well, trouble may be lurking at the next corner. This is all poignantly framed by Golden, being a Black man in today's divisive America.
Most artists of his ilk begin in the blues and gradually move to American, to embrace more musical forms and to build a wider audience. In a real sense, Golden took the opposite approach, beginning in the indie realm before "discovering" that he could play blues too. The word is in quotes because rather surprisingly, Golden claims to have learned to play the blues in a dream. Sleeping late at Bonnaroo a few years back, he woke up with a blues fingerpicking pattern in his head. Later he played this pattern to blues elder Phil Wiggins who told him he's unconsciously been playing Piedmont blues, the traditional form from his region. His relationship with Wiggins connected him with the Virginia Folklife Program at Virginia Humanities and thus this album was born.
Upon the loss of his job, a breakup, and the onset of the pandemic, Golden shelved the original album, reworked the songs, and imbued them with some new themes, aiming for some optimism amidst the turmoil. Golden wanted to put together a full band for the album, making use of Hale's ear for arrangements and background in indie rock. He and Hale recruited artists from Richmond's rich musical scene including guitarists Nate and Eli Hubbard, drummer Drew Barnocky, backing vocalist Tyler Meacham, and organist Tommy Booker. Fellow blues phenom Andrew Alli brought his harmonica, and Golden asked Seattle fiddler Ben Hunter to join remotely, eager to support other Black blues musicians with deep ties to the tradition. Golden plays acoustic and electric guitars, resonator guitar, and banjo. Adrian Olsen (Lucy Dacus, Natalie Prass) at Montrose Recording in Richmond mixed the album.
While the album begins with the easy rolling indie sounds of "Can't Get Right" with fingerpicking blues emerging on "Ain't Just Luck." Golden's take on the blues is refreshing, acknowledging that it doesn't belong in a dusty museum as many would prefer, nor does it need to be imitative – "It's so popular these days to think you're BB King," Golden explains, "and it's cool if you can play like that, but sometimes it's what you're not playing that's interesting." Golden does, however, parlay many of the usual blues music topics such as heartbreak in "Call Me When the Bed Gets Cold," feeling lovestruck as in the blissful, repetitive "Lightning When She Smiles," and even a deal with the devil in the aforementioned "Ain't Just Luck."
A key track is "Gator," which addresses racism from the perspective of a young Black man, using the analogy of gators seemingly always lying unperturbed but seeking that right moment to attack. This is the ongoing fear that his people constantly have, never feeling safe in this country, exacerbated by the Trump years and post-Trump years. Over a rolling, trance-like rhythm, Golden sings "When I see blue lights, sometimes I wanna run." Struggling to find an optimistic outcome, he ends with "So where do I look when hard times' bringing me down / I turn to my brother with both of my arms stretched out."
Tunes such as "Moon Far Away" and "If I Keep It Together" fall right into the acoustic Piedmont blues mode while the deceptively bouncy "When the Sun Goes Down" directly addresses the global pandemics. Golden best displays his finger-picking technique in the hypnotic "Call Me When the Bed Gets Cold" and "No Riches," basically an acoustic duet with harmonicist Alli, and then turns to the banjo on the closing gospel "Oh Lord, Oh Lord."
Blues is everywhere and Golden refreshingly proves it can take on many forms, whether rendered acoustically in its basic form or fleshed out with these terrific players and solid songs.
Help Support Making a Scene
Your Support helps us pay for our server and allows us to continue to bring you the best coverage for the Indie Artists and the fans that Love them!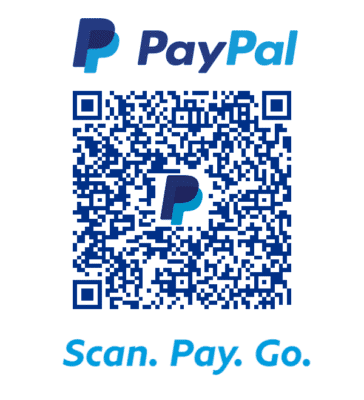 FOLLOW US ON INSTAGRAM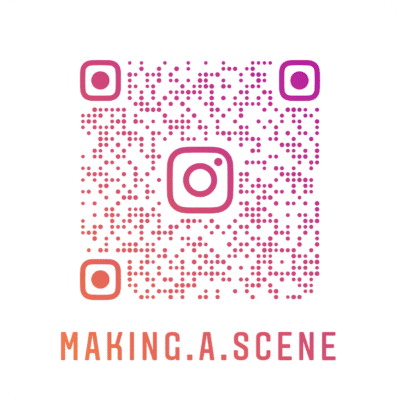 Subscribe to Our Newsletter