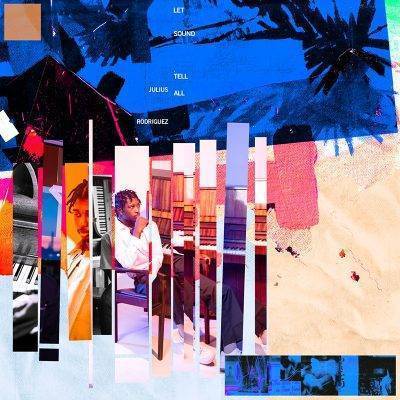 Julius Rodriguez
Let Sound Tell All
Verve
We almost got caught not paying attention. Much has been said of the so-called new vanguard of jazz whether that means cross-genre types such as Derrick Hodge, Kamasi Washington, Terrace Martin and their godfather of sorts, Robert Glasper, yet 23-year-old New York-based keyboards player and drummer Julius Rodriguez offers a different flavor than those artists in this debut as a leader. While the child prodigy and Juillard School dropout (Rodriguez quit in 2018 to go on tour with rapper A$AP Rocky) incorporates jazz, gospel, R&B, hip-hop, and electronica into his music like the aforementioned, his scope is even wider, embracing blues, gospel, and pop in an arguably more accessible way. Perhaps a better comparisons might be Jon Batiste or Braxton Cook with strains of Sampha and Solange. There's plenty of traditional echoes too but Let Sound Tell All brims with an intoxicating contemporaneous feel. Thus, the buzz. Rodriguez also subscribes to the 'less is more' school, an emerging trend where musicians are keeping albums shorter, in the 35-minute range,
Just a bit more of background before we plunge in. We've learned that Rodriguez was impressing jazz audiences at New York's Smalls by playing Ellington's "Take the A Train" when he was a pre-teen. By the time he got to Julliard, he had already absorbed considerable jazz and classical training and apparently got bored. His stint with the rapper was followed by membership in bassist Alexander Claffy's trio where he was the pianist on Michael Stephenson's Michael Stephenson Meets The Alexander Claffy Trio, which we covered on these pages last October. Given that the group covered tunes from Ray Charles, Marvin Gaye, and Nat King Cole on that record, we there got a first taste of Rodriguez's sensibilities.
The earliest recordings here even predate those sessions, having been first laid down in 2017 but later augmented with studio-based post-producer Drew of the Drew. The result is a mash-up of trio-like conventional jazz and the more inexplicable contemporary approach. The opening "Blues at the Barn" was originally released as a single in 2020. It opens with crowd applause before the piano trio with drummer Joe Saylor and bassist Phillip Norris engage in rollicking swing with a few clever production touches to give a modern sheen. "All I Do" is a remake of the Stevie Wonder tune with Mariah Cameron on the lead vocal but the version lies closer to Tammi Terrell's 1966 Motown than Wonder's 1980 Hotter Than July take. The snappy backbeat rhythm owes in part to bassist Ben Wolfe, one of Rodriguez's Julliard professors.
"Gift of the Moon" is from one of the early recordings, described by the leader as the first song he wrote that was non-jazz as it had no solo sections. In 2019, after pondering what to do with this piece for years, he asked trumpeter Giveton Gelin to solo over it. Yet, Rodriguez couldn't decide on which of the three takes he wanted so went the way of George Martin and Sgt. Pepper's Lonely Hearts Club and decided to use all three. Roy Hargrove also did this, and we've seen other jazz musicians multi-track themselves as well. Here the technique introduces a similar psychedelic element as Martin practically pioneered with The Beatles. The other musicians are JongKook Kim (drums) and Daryl Johns (bass).
"Two Way Street" is an edgy duo acoustic piece featuring Morgan Guerin on blazing tenor with Rodriguez beating energetically on the drums, bringing in piano toward the end of the piece, spiced with a few effects. The fury abates for "Where the Grace Abounds," which begins with Rodriguez playing both piano and organ as a duet to himself with classical tinges with Norris on bass, Brian Richburg, Jr. on drums and Gelin's trumpet and Nick Hakim vocals entering later in the proceedings in R&B style. "Elegy for Cam" is solemn trio piece featuring Norris' plucking bass, piano and organ from the leader, and Richburg Jr. on the kit with voice-like synths and the trio building it to a crescendo toward the end, only to fade quietly into the strongest piece, "In Heaven," a piano-vocal duet which features emerging vocalist Samara Joy at her gospel best while Rodriguez shows his piano chops in an Art Tatum-like solo. "Phillip's Thump," the closing brief exclamation point, rather obviously features the bassist.
Maybe the more traditional, elder listener finds the album "uneven" or overly eclectic yet younger listeners piece these parts together more easily. Maybe it's Rodriguez's way of making jazz more accessible to his generation. In any case, it's quite a coup to debut on a major label. Rodriguez is already receiving heavy airplay in several formats. His future at this point, seems limitless.
– Jim Hynes
Help Support Making a Scene
Your Support helps us pay for our server and allows us to continue to bring you the best coverage for the Indie Artists and the fans that Love them!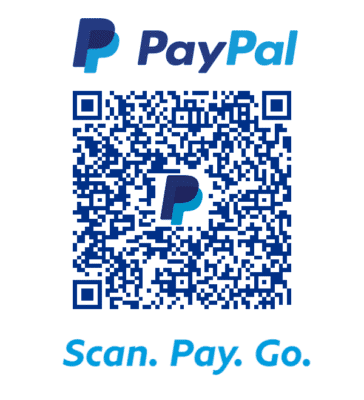 FOLLOW US ON INSTAGRAM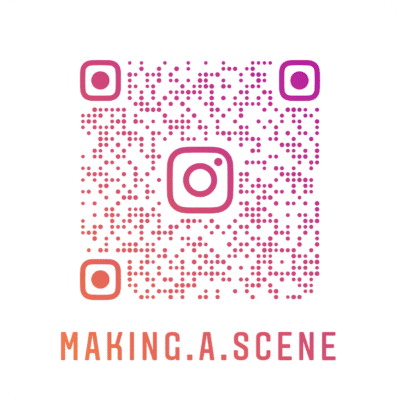 Subscribe to Our Newsletter