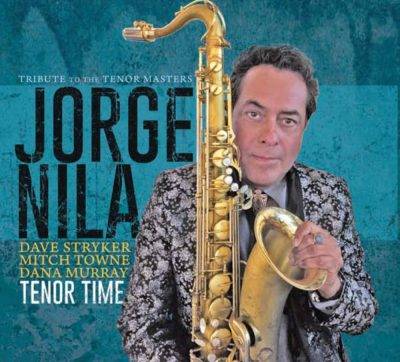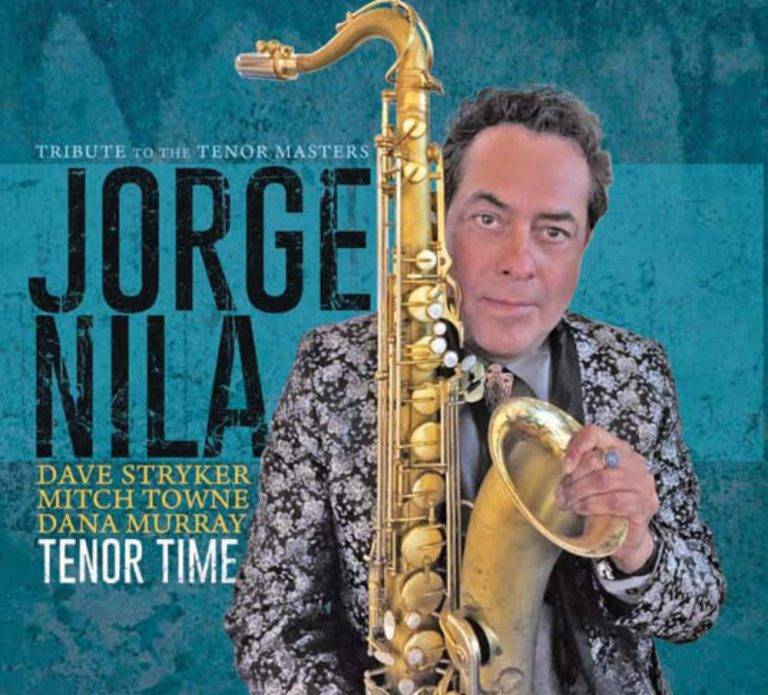 Jorge Nila
Tenor Time (tribute to the Tenor Masters)
NinJazz
This is an excellent introduction to some of the great jazz tenor saxophonists. Omaha, Oklahoma-based Jorge Nila has recovered from some health issues that sidelined him for the past three years and is back to pay tribute to some of his favorite inspirers. As Nila explains in the liners, he cites Lester Young as the great apple tree that spawned so many terrific tenor saxophonists over the heyday period of jazz. This is his nod to nine of them, arguably as good a sampling as any.
It's a classic organ, guitar, bass and drums backing unit akin to so many of the great late 50s and 60s-70s albums featuring tributes to iconic players: Dexter Gordon (Fried Bananas), Hank Mobley (Soul Station), early John Coltrane (On a Misty Night), Wayne Shorter (Infant Eyes), Stanley Turrentine (Rocket Love), Joe Henderson (Inner Urge), Sonny Rollins (The Everywhere Calypso), sonny Stitt (The Eternal Triangle) and Harold Vick (Our Miss Brooks). NIla is backed by producer and guitarist Dave Stryker, Mitch Towne on organ, and fellow Omaha resident Dana Murray on drums, who also recorded and mixed the album in his home studio.
Jorge Nila began playing music in his hometown in 1965. After playing locally with Stryker, he relocated to NYC in 1978. There he studied with saxophonist George Coleman and met many great players, enabling hm to join Eddie Palmieri, Jack McDuff, Paul Simon, the B-52s and countless others. Nila returned to Omaha in 1990 and has been a key figure in the city's jazz scene. He performs and records with various artists in Colorado, Kansas City, and throughout the Midwest. This is only his second album, with his first, "The Way I Feel" released on Stryker's label in 2003.
In addition to his long-time relationship with Stryker, NIla and Murray go back to sharing the same Omaha high school, albeit a few years apart. Murray is a well respected producer and drummer who releasesd his own provocative Negro Manifesto in 2018, Murray's first album as a leader. Murray worked with Wynton Marsalis in the late 90s into 2000 and has a world class studio in his home, facilitating his engineering and mixing for this session. Mitch Towne, the organist, is a frequent gigger with Nila over the years in the Midwest and has a natural inherent feel for the groove of these tunes.
NIla performs these tunes faithfully to the originals. He would likely take a humble approach and admit that he doesn't have the power of Coltrane or the gutsy soul of Turrentine, as just two examples. Nonetheless, his reverence for all nine of these players is abundantly apparent. He'd probably want you to seek out their work too.
[amazon_link asins='B07K88GJFG,B07K8B76S1,B07K88BDQ3,B07K8884VS,B07K881D2S,B07K87DSKH,B07K877N7R,B07K86NTRW' template='ProductCarousel' store='maasc-20′ marketplace='US' link_id='60b57811-0f70-11e9-9d76-49afae3ffe37′]