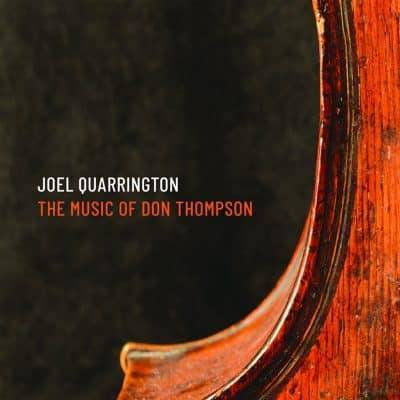 Joel Quarrington
The Music of Don Thompson
Modica Music
Joel Quarrington is one of the most renowned classical bassists in the world. He was the former principal bassist for the London Symphony Orchestra. Yet, here on The Music of Don Thompson we hear Quarrington playing jazz. Fellow Canadian Don Thompson (George Shearing, Jim Hall, Paul Desmond) is a composer and bassist as well but also plays piano and vibraphone. In the early '80s both were faculty member along with Dave Holland and Kenny Wheeler at the Banff Center for the Arts. So, in that sense, this project has been incubating at least as a thought since. Four of these are duo pieces with Thompson on piano and Quarrington on the double bass. It's the latter's use of the bow that is so fascinating and distinctive. John Patitucci commented – "Joel Quarrington is an incredible bassist whose sound, virtuosity and emotional depth are striking…the colors Joel gets and the way he interprets the beautiful melodies that Don writes make this project a perfect partnership." The final piece is a commission by Don Thompson for a bass quartet featuring three classical players and one jazz improviser.
The program begins with "A Nightingale Sang In Berkley Square", performed by Quarrington on bass and Thompson on piano. It has its origins in 2013 when Quarrington was invited to be one of the featured performers at the International Society of Bassists at the Eastman School of Music in Rochester.(The same school that Ron Carter attended by the way. Perhaps Carter was there as well.) One of the highlights of the performance was Don Thompson's arrangement of this song. This became the genus of this recording, and Don set out to arrange some of his other compositions for this unique project. As Thompson describes his thoughts in arranging the piece for Quarrington, he points to having played the piece often with Shearing and Hall but he adds a Brazilian feel and points to John Coltrane's cadenza at the end of "I Want to Talk About You." Simply put, it's a rather odd combination of Mel Torme, John Coltrane, and Jobim. Quarrington carries the gorgeous melody with his use of the bow while Thompson basically plays the chords until he solos briefly around the five-and half-minute mark. Quarrington follows with an improvisatory stunning solo of his own unaccompanied.
"Another Time, Another Place" was a piece inspired by Keith Jarrett, a major influence in Thompson's aesthetic and thus the piano is more prevalent as Quarrington displays his skills in both pizzicato and arco. It has a rather wistful quality as it evokes a time In San Francisco when Thompson and Jarrett spent time together mostly talking about music, a time when both artists were in their twenties. Thompson wrote "Egberto" due to his love of Brazilian music and dedicated it to the great Brazilian musician Egberto Gismonti. It's another with jaw dropping bow work from Quarrington. Here is how Thompson describes Quarrington – "Joel is one of the very few bass players I've ever heard, jazz or classical, that has the technique and the total understanding of the music he needs, to be able to put the music before himself. Very few musicians can or will do it, and it's this, more than anything else that makes Joel special to me. When I listen to him play, I'm not hearing his amazing technique or his beautiful Italian bass, I'm only hearing music, wonderful, beautiful music."
"A Quiet Place" is one of Thompson's older composition, a well-known piece that has been recorded numerous times and was originally written for a concert in Toronto with his jazz quintet and a small string orchestra. He wrote it for his bass player, Jim Vivian to play with the bow and Phil Dwyer doubling the melody on soprano sax. Like the other duet pieces, Quarrington is masterful in expressing the melody and Thompson's oft understated support on piano is in service to his beautifully orchestrated melodies.
For most listeners though, the highlight of this program is likely the almost 17-minute "Quartet 89." Here's some background. in 1989, New Music Concerts of Canada presented a concert featuring the double bass. The four performers were Joel Quarrington, Wolfgang Goetller (Vienna Philharmonic) Roberto Occhipinti (Classical and Jazz Artist) and Don Thompson, Jazz Artist. 35 years later Quarrington revisited the piece and thought it worth reviving. Thompson agreed and then decided to update the piece. The performers were once again Quarrington and Roberto Occhipinti, joined by bassists Travis Harrison and Joseph Phillips, with Roberto Occhipinti now being the Jazz Improvisor. The piece is starts with an open improvisation based on the initial theme, with the basses coming in with a chorale like melody. A short jazz improvisation follows with another cadenza leading in to development section in 5/4 over a driving ostinato. There is a duet with the first soloist, a Fugue like section leading to another cadenza , back to a recap of the opening melody and ending with the solo jazz bass fading out.
Even if the idea of bass-piano duets doesn't sound all that enticing, allow yourself the pleasure of delving into this recording. The combination of Thompson's compositions and Quarrington's strikingly melodic bass playing is well worth your time.
– Jim Hynes
Help Support Making a Scene
Your Support helps us pay for our server and allows us to continue to bring you the best coverage for the Indie Artists and the fans that Love them!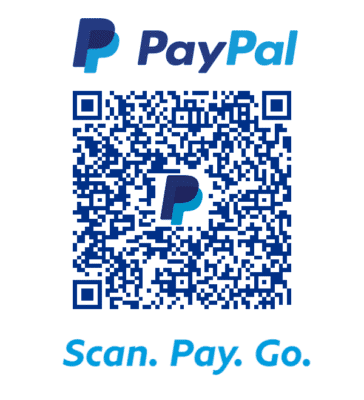 FOLLOW US ON INSTAGRAM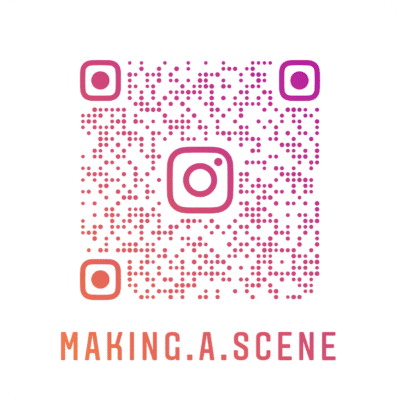 Subscribe to Our Newsletter