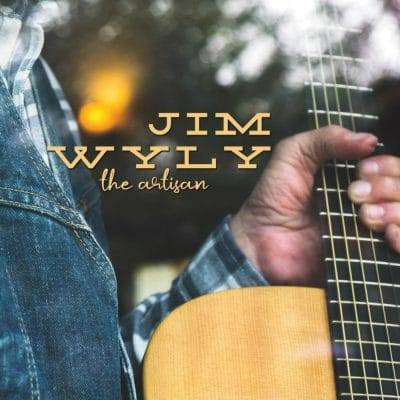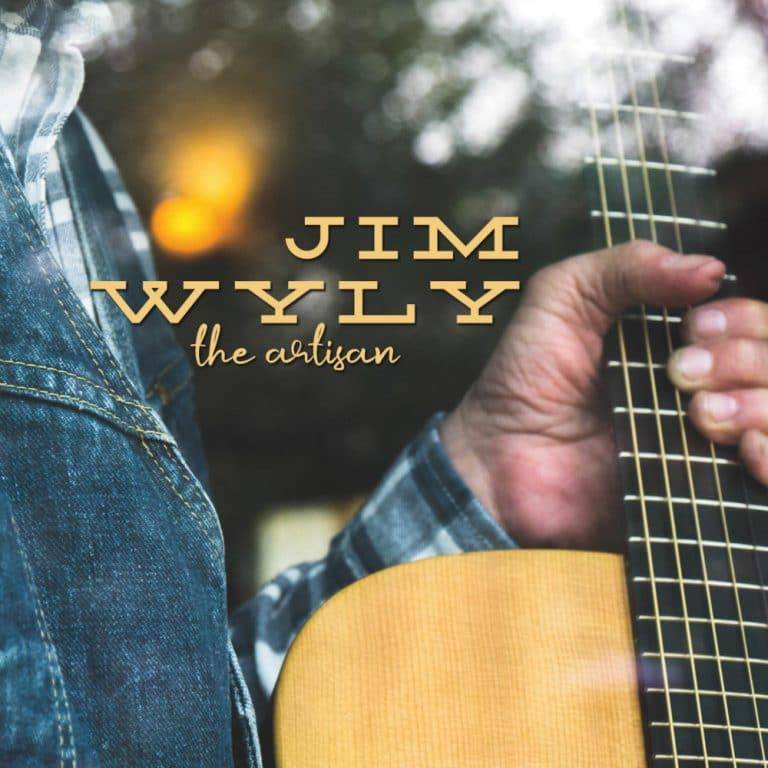 Jim Wyly
The Artisan
Texas Fanfair Publishing & Gaylord Music
Jim Wyly must have had releasing a solo album on his bucket list. After playing in bands for forty years in and around Austin, the 72-year-old Texan is releasing The Artisan. His acoustic album sometimes features just Wyly alone while other tracks feature harmonicist Ray Bonneville, violinist Javier Chaparro and percussionist Jorge de Armas. Grammy nominated country vocalist Libby Koch provides the harmonies, her voice blending beautifully with Wyly's. The sparseness of this effort and the male/female voices conjure up Michael Rank and Stag's Horsehair with the lovely voice of Heather McEntire, though Wyly's has a brighter tone overall.
The Artisan is both a song, rather obviously about creative people, and the album title, but might just as well refer to the craft and care that Wyly brings to his songs. It's convenient to label him a "Texas Songwriter" but unlike the Guy and Townes that inevitably come to mind with that term, Wyly taps into R&B 9("Someone's Gonna Love You") and rock n roll ("Red Water River Queen," "You Took Me") too. Make no mistake though, Wyly knows Texas having been in several band including Movin Target and The Lunar Rollers. He's moved in and out of the music scene over the past four decades, deciding two years ago to dedicate himself full time as solo artist.
His voice is in a higher range, at times reminiscent of the late Jimmy LaFave. Like LaFave he brings an emotive timbre to his vocals which benefit form understated backup of Bonneville and Chaparro. These songs are a culmination of 40 years of living, writing, and performing. Long time favorite "Mr. Snowman" opens and perhaps the disc's strongest track, "Suddenly I'm Single" follows. It's the first person narrative of a man who arrives home only to find new locks on the door and his belongings scattered on the lawn. Another strong one is "Please Nessie," a mournful depiction of a woman who apparently drowned herself, featuring Chaparro's lilting violin. Other highlights include "You Took Me," "Nobody Lights Up My Heart Like You" and "I Don't Wanna Be There."
The album was recorded at King Electric Studio in Austin, coincidentally where Bonneville also recorded his recent release which takes its name from the studio. Fellow songwriter Chuck Hawthorne became a first time producer for this effort while Justin Douglas handled the engineering and mixing.
This is an album to spend some time with. If you play it just once, it may grab you from the outset but wane as you listen, due to its sparseness and quiet moods. Yet, there's wisdom in his lyrics and his relaxed storytelling is rather calming.
[amazon_link asins='B07GKXHM67,B07GLHYBWZ,B07GLFVY9X,B07GLDJGC2,B07GKSSMSQ,B07GKRXXZC,B07GKPLDB5′ template='ProductCarousel' store='maasc-20′ marketplace='US' link_id='df516e64-c64c-11e8-bb24-b723b87d96ba']