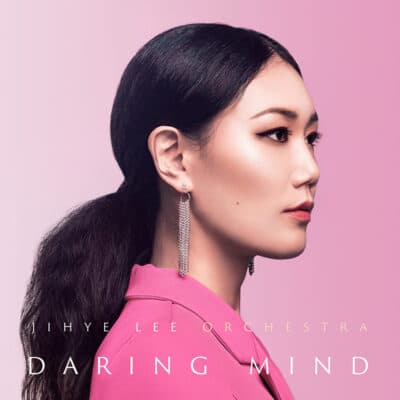 Jihye Lee Orchestra
Daring Mind
Motema
The possibilities for large jazz ensembles are wide ranging- from boring, to traditionally solid, to utterly fascinating. The latter is relatively rare, but when it occurs, it can be a stunning, awe-inspiring listen. One can go long stretches without having such an experience but that has changed in the past couple of years. Last year it was Maria Schneider's bold project, Data Lords, and in a different way, because they were so explorative, Orrin Evans' Captain Black Big Band's The Intangible In Between. There were some others that contended too. This year's first exhilarating entry is South Korean native Jihye Lee's compelling project, Daring Mind. The Jihye Lee Orchestra has the conventional instrumentation of a big band (or large jazz ensemble), but her compositions are anything but conventional, as they explore the human mind, heart and soul, the various states of the human psyche from confusion to rage to enlightenment. The album reflects her struggles, doubts, and hopes while living in the New York City across nine riveting compositions. And, as you'll learn, she is already being recognized.
This is Lee's follow-up to her widely heralded 2017 debut April. These are selections form Lee's 'Mind" Series, including her BMI Charlie Parker Jazz Composition Prize-winning "Unshakable Mind" and her Manny Albam Commission "Revived Mind." For Daring Mind, recorded at Sear Sound in January of last year, she tapped one of the best big band leaders, Darcy James Argue, to co-produce and she features one of today's major trumpeters, Sean Jones, as guest soloist. Gleaning the musicians in her ensemble, several are bandleaders themselves, notably multi-reedist Quinsin Nachoff, whose album Pivotal Arc, we covered on these pages last year and trumpeter John Lake, whom this writer also covered for another outlet. Trombonists Mike Fahie and Alan Ferber as well as multi-reedist Rob Wilkerson are also bandleaders and many of the other musicians are universally recognized as sidemen or members of other orchestras.
Let's get the perspective directly from Lee. She indicates that the album is a documentation of her first four years in New York where composing has been her best friend. In a sense, it's a release of emotions. "Relentless Mind" with its twisted rhythms and repetitive notes, features both Jones and Alan Ferber, as it's mostly about the determination one needs to compete in the competitive New York environment. Similarly, in theme, but varying musically is "Unshakable Mind," the award winner, about admiration for the determined spirt that perseveres through hardship and remains unwavering the face of adversity. One repeating note, A, symbolizes this ethos, staying constant throughout the piece. "Suji" is about one of Lee's best friend's "who sees beauty in everything, so this composition has only Major chords played through chamber-like instrumentation."
Lee says this about "I Dare You" – "Since I am not a traditional swing big band style of composer, sometimes I face the famous question: What is jazz? The same question appears in an interview with Wayne Shorter, I am using his answer as the title. 'To me, I DARE YOU'. I believe jazz is not a style or genre, but a daring spirit, being creative by cultivating your instincts…I wrote this piece a bit intuitively with a longer phrase theme and many surprises. Marching rhythm summons us to fearlessly continue on our path as daring artists."
She describes the award-winning "Revived Mind" as the plant version of The Lion King's opening scene. Sean Jones solos again on the gospel uplift piece "Struggle Gives You Strength." Lee wanted to write a straight-forward blues tune but while "Why Is That?" has some of those elements, it came out much grander in scope, with some tricky syncopation and rhythm changes. When hearing the solos, one wishes that Lee had detailed more of them beyond just Jones and Ferber but that's an incidental quibble. The intense "Dissatisfied Mind" may disarm the listener with its dissonant call and response repetition that Lee mentions as the minor 2nd, and tritone intervals. Nonetheless, this, as much as any other piece, shows how creatively she employs the large ensemble to convey her message. The final piece, "GB" are the initials of her ex-boyfriend, thus a series from phases from the sweeping majestic instrumentation connoting initial joy and exuberance, to the darkness of emotional breakdown, to quiet acceptance that still has strains of remorse.
So, as Lee emphasized in her description of "I Dare You," leave your big band perceptions and inherent biases behind. Open yourself to this stunning listening experience and you will surely be rewarded.
Personnel
Jihye Lee – Composer, conductor
Beno Kono – Alto, soprano, piccolo, flute, clarinet
Rob Wilkerson – Alto, piccolo, flute
Quinsin Nachoff – Tenor, flute, clarinet
Jeremy Powell – Tenor, flute, clarinet
Carl Maraghi – Baritone, bass clarinet
Brian Paraschi – Trumpet, flugelhorn
John Lake – Trumpet, flugelhorn
Alex Norris – Trumpet, flugelhorn
Mike Fahie – Trombone
Alan Ferber – Trombone
Nick Grinder – Trombone
Mark Patterson – Trombone (2,5)
Jennifer Wharton – Bass trombone
Adam Birnbaum – Piano
Haeun Joo – Piano (2,5,8)
Sebastian Noelle – Guitar
Evan Gregor – Bass
Mark Ferber – Drums
Help Support Making a Scene
Your Support helps us pay for our server and allows us to continue to bring you the best coverage for the Indie Artists and the fans that Love them!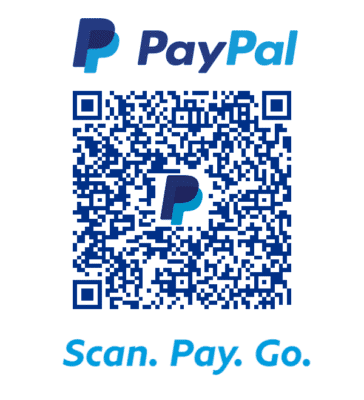 FOLLOW US ON INSTAGRAM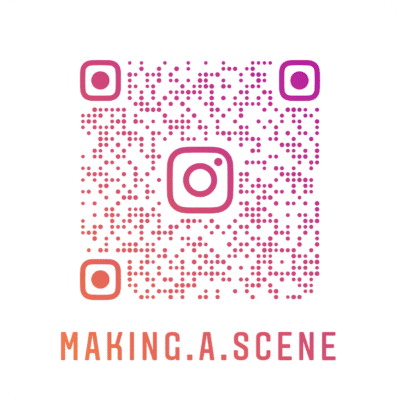 Subscribe to Our Newsletter
Find our Podcasts on these outlets