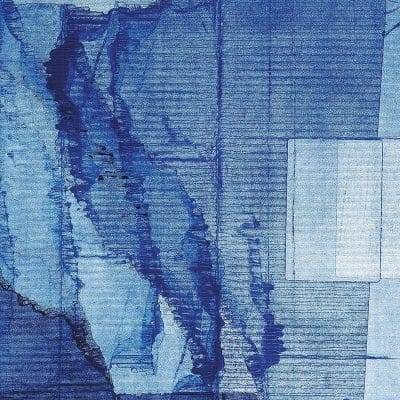 Jason Moran – Marcus Gilmore – BlankFor.ms
Refract
Red Hook
Over the past decade, Jason Moran, whether leading his own ensembles or trios; or paired with Archie Shepp or Charles Lloyd, has been one of the leading piano voices in jazz. He also serves as the Artistic Director for Jazz at The Kennedy Center in D.C. With his creative and explorative reputation, Refract is the most daring recording project Moran has taken on yet and marks the first time he has worked with an electronic musician.  This is a one-of-a-kind project where, instead of using recorded loops, BlankFor.me (Tyler Gilmore) records loops on the fly and re-infuses them into the music with effects while Moran plays piano, and Marcus Gilmore adds inventive percussion to the mix.  As you might expect, it's not easy to describe except with predictable words like 'ethereal,' 'spacey,' 'reverberating,' 'chiming' and 'mysterious' but in a rather bizarre way it is captivating. There are all kinds of lofty poetic descriptions in the album jacket, but this quote from Moran seems to sum it up best – "I have always longed for an outside force to manipulate my piano song and drag the sound into a cistern filled with soft clay." 
 Moran and Tyler Gilmore, who began his career as a large ensemble jazz composer, has since built his reputation on widely spanning electronic music. He and Moran studied together at New England Conservatory but have recorded together until now. Yet, the idea for the album stemmed from producer and label owner Sun Chung (who spent a decade at ECM) and was based primarily on Tyler's more recent discovery of cassette tape as a creative medium. It takes a superior 'in the moment" player to make such a collaboration click, and Moran was the first who came to mind. Tyler says, "The idea of combining my electronic vocabulary with [Jason's] playing was terribly inspiring. I had no idea, literally no idea, how he would play when confronted with tape loops, or feedback resonances, or harmonized and twisted loops of what he's just played."  Chung and Tyler thought they needed percussion too and tapped Marcus Gilmore, one of today's emerging forces on the kit.  Here's another example of a description within the liners – "The listener is ruthless, always searching for more. Piano notes suspended as if hovering over blue-black ocean, seabirds plunge to impale its froth. Cymbals swallowed, thinned, collapsing backwards, tight still but chewed, ride cymbal expanding into thick pouring of cavernous air."
Tyler both prepared a number of different avenues for the trio to explore prior to record, some composed pieces and others as just threads with various tape loops that he could summon into the process, remaining unattached to any branch and instead acting spontaneously. He then shaped these "songs" in real time as Moran and Marcus Gilmore played, thus the title "refract," as the music just played often echoed and rebounded back.  You'll notice in the sixteen tracks that only six composed pieces have tangible titles while the other ten – "Tape Loop B 1, B 2,…" represent the improvised ones. Tyler left all of his prepared tape loops unlabeled so that they wouldn't know which was which when they began. He comments, "I was improvising using effects pedals, modular devices, and tape machines, and I had a feed of the piano and drums flowing into my effects. I was creating textures, gestures, motifs out of what they played. I often found myself trying to grab the interesting moments and silently hold them (bent, reversed, granulated, delayed) waiting and listening for a natural pivot moment to reintroduce them."
While this approach was new to both Moran and Marcus Gilmore and is indeed unique unto itself, it's emblematic Chung's adventurous Red Hook Records, which was founded in 2020. It follows in the vein Two Centuries, a similarly daring collaboration between Wadada Leo Smith, Qasim Naqvi and Andrew Cyrille, released last year, which also combined electronic and acoustic instruments.
Help Support Making a Scene
Your Support helps us pay for our server and allows us to continue to bring you the best coverage for the Indie Artists and the fans that Love them!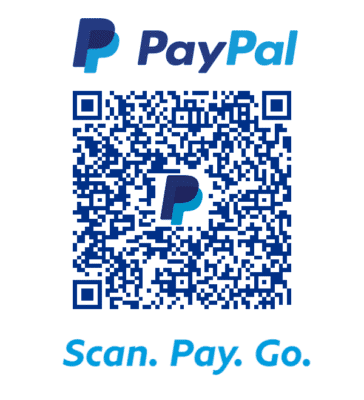 FOLLOW US ON INSTAGRAM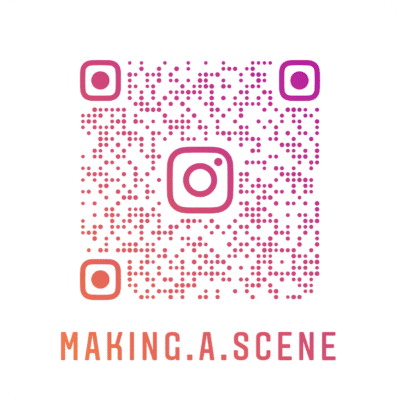 Subscribe to Our Newsletter