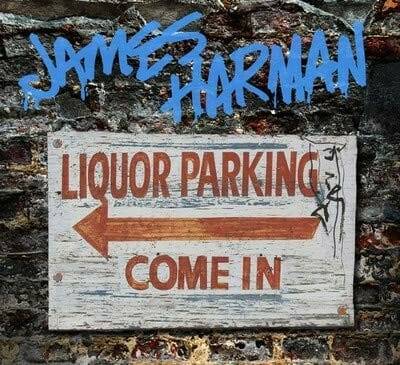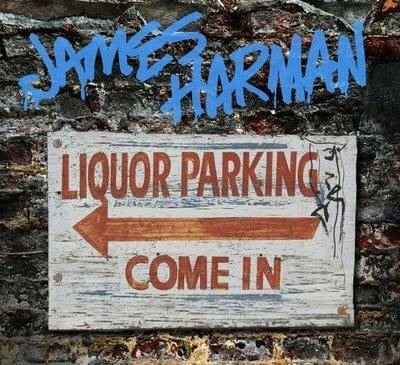 James Harman
Liquor Parking
Bigtone Records
James Harman's Icehouse Blues Band had played alongside Muddy Waters, John Lee Hooker, B.B. King, Albert King, Lowell Fulsom, Big Joe Turner, Freddie King, T-Bone Walker, Albert Collins and numerous other blues icons. This is Harman's sixteenth album. His most important work maybe the four albums he recorded for the Black Top Record label including 1995's "Black and White". In 2000 he released "Mo' Napkins Please" on the Cannonball Records imprint. His last two albums were 2015's "Bonetime" and 2018's "Fineprint" both released on Electro-Fi Records. Harman has eighteen Blues Music Award nominations including Instrumentalist – Harmonica (4x) and Traditional Blues Male Artist (3x). He won two BMA's for his participation on the 2013 album "Remembering Little Walter".
Big Jon Atkinson is both guitarist and producer at Bigtone Records where he masterfully utilizes 1940's and 50's analog equipment to capture that old school sound. When it came to finding artists to record James Harman was on his short list. Harman states "I had a tour booked that Nathan James and Marty Dodson could not do. So I grabbed guitarist Atkinson, Malachi Johnson, Kedar Roy, and my percussionist Mike Tempo and we did the tour anyway. Since we ended up in Northern California, Jon offered for me to do some recording in his infamous old school analog studio. "Liquor Parking" is the "catch" from that fishing trip".
The recording includes Harman, harp and vocals; Atkinson, guitars; Robert Welsh, piano; Malachi Johnson, drums; and Kedar Roy, bass. Also appearing on the recording are pianist Carl Sonny Leyland, bassists Greg Roberts and Troy Sandow, percussionist Tempo and saxophonist Eric Spaulding.
All fifteen songs were written by Harman. The modest Harman adds "the songs were all "head arrangements"; this is 100 percent raw, live, one-take stuff…involving little more than calling out keys and me making up stories. I made up the lyrics on the spot, and these fine blues players followed me like bluetick hounds". Johnson plays on all tracks while bassists Roy and Roberts each play on seven.
The opening track "Done Deal" features boogie-woogie and Jazz pianist Carl Sonny Leyland sitting in. Harman testifies that Leyland is "the best piano player I have ever heard. And folks…I have heard a lot of 'em."
On all the other tracks the piano player is no slouch either as Robert Welsh has played with Elvin Bishop, Charlie Musselwhite and countless others. Check out Welsh's fine piano on "A Solid Mess", "Lady Luck" and "Switchin' Dimensions".
Harman's genius making up songs on the spot is best illustrated on the humorous "Eatin' Manatee" and on "(Ain't Gonna) Raise My Hand" with his great harp and vocals, and Atkinson on guitar; the latter is a trance blues featuring bassist Sandow and percussionist Tempo.
"To Each His Own" is another great vocal from Harman. The spontaneous music from Harman and this fabulous band is a pure joy. Better listen now cause like Harman says "you can't take it with you when you go."
Richard Ludmerer