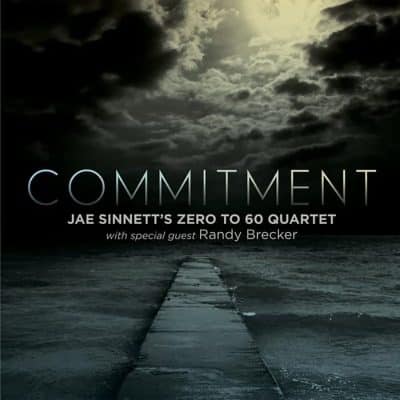 Jae Sinnett's Zero to 60 Quartet – (featuring Randy Brecker)
Commitment
J-Nett Music
Jae Sinnett is a formidable, drummer, composer, educator, and bandleader but he may be even more widely known to most as a top-rated jazz programmer and radio personality. He is the host for NPR affiliate WHRV-FM 89.5 in Norfolk, VA. He hosts Sinnett in Session Monday through Thursday evenings from 9 pm to 1 am and Sunday afternoons from 1-5 pm EST. His show is one of the highest fund-raising four-hour jazz shows in the country and he has been nominated for, among his many other award, Jazz Programmer of the Year several times. He also has an extensive composition (over 250) and recording history as a leader. Commitment is his 19th.
Although he sometimes records with his working trio, this is the eighth year for his Zero to 60 Quartet comprised of his trio mates, pianist Allen Farnham and bassist Terry Burrell along with longstanding member Steve Wilson on alto and soprano saxophonists. On Commitment they have expanded to a quintet with legendary trumpeter Randy Brecker as their guest. Sinnett composed three, and Farnham two of the album's ten tracks, with the balance on standards and jazz staples in hard bop and post-bop mode mostly.
Kicking off with Sinnett's "Takin' It There" the core quartet bursts out firing at full throttle commensurate with the zero to sixty moniker, with kinetic solos from Wilson on alto and Farnham. The pianist's "Wait For Me" moves along in swinging fashion with the composer demonstrating impressive chops and we hear Brecker in his signature crisp style for the first time followed by another explorative also turn from Wilson. capped by explosive kit work from the leader. Sinnett takes the intro to his angular standout track "Muhammara's Dance" and is prominent throughout on the toms and cymbals in a piece that also showcases strong ensemble horn parts and fine undulating and rather boundless playing from Farnham. Brecker and Wilson are consistently expressive in their individual statements as well. Similarly, Sinnett takes the intro, a long one this time, on Farnham's "Be It As It May," before the full quintet joins in a piece somewhat similar to Sinnett's "Muhammara's Dance" in terms of a galloping piece although there at taints of Latin rhythms in it. Wilson launches a soaring flight while Brecker builds his solo intensely on flugelhorn. Sinnet's "Guise" is the only mid-tempo piece of these five originals, bolstered again by fine ensemble work from the front line and especially conversant statements from Brecker and Wilson on soprano for this one.
In terms of the standards, they apply a cha cha arrangement to Claire Fischer's "Morning" with Brecker and Wilson soaring above the engaging, tropical rhythms. Frank Foster's "Simone," another mid-tempo piece finds Brecker blowing warmly on flugelhorn to Farnham's comping while Hoagy Carmichael's "Skylark" at last has the quintet in ballad mode with all playing in restrained, melodic fashion with Brecker again the standout soloist. "Everything Must Change" is marked with thunderous chords and a lyrical full-throated Wilson on alto In piece with a circular motif and Farnham's bell-like resonating piano chords. The closer, Jobim's "No More Blues" has that classic start-stop rhythm and spirited front line swagger above the intricate rhythms.
This is a mainstream session with mostly the classic hard bop quintet sound and immense energy, Though the compositions are strong, nothing is especially ground-breaking but nonetheless worthy of listens due to great harmonics, solos, rhythmic intuition, and a joy in a playing.
Help Support Making a Scene
Your Support helps us pay for our server and allows us to continue to bring you the best coverage for the Indie Artists and the fans that Love them!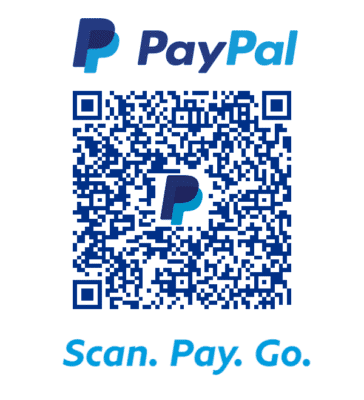 FOLLOW US ON INSTAGRAM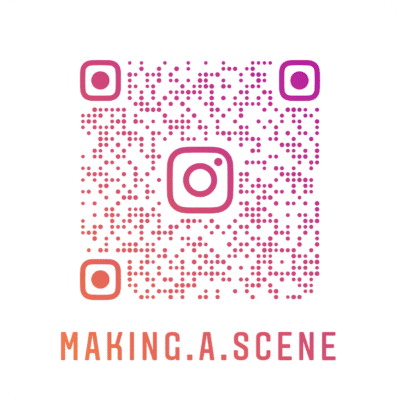 Subscribe to Our Newsletter