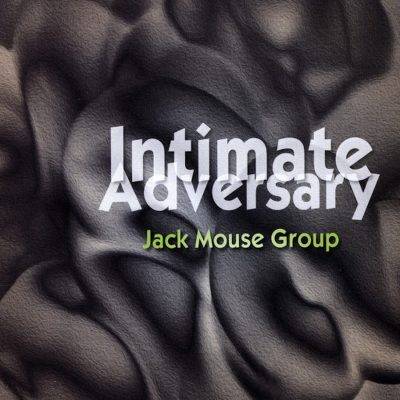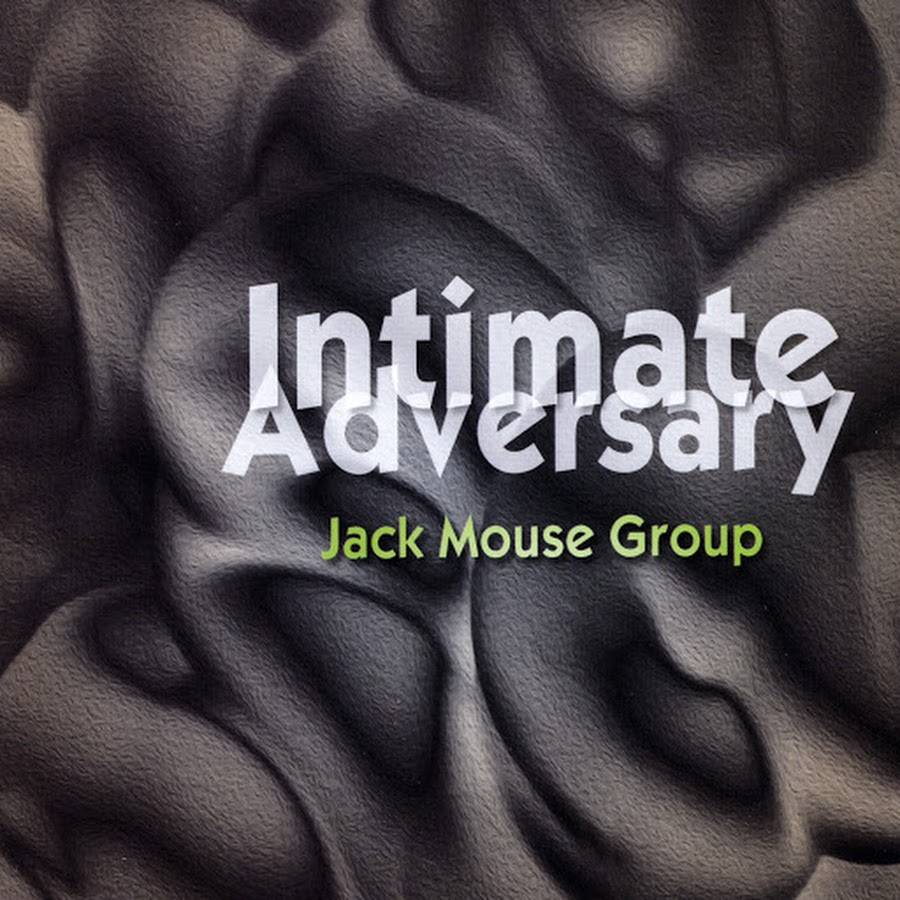 Jack Mouse Group
Intimate Adversary
Tall Grass
Drummer and composer Jack Mouse has returned to more classic jazz configuration and sound following his duo album Snakeheads and Ladybugs and the trio Three-Story Sandbox. Aboard are long-time cohorts Scott Robinson on tenor, Art Davis on trumpet and flugelhorn, along with John McLean on guitar and Bob Bowman on bass. Intimate Adversary s is mostly post-bop fare with a bit of '50s swing, nods to blues, one outstanding gospel-blues tune and some free form jazz.
All tunes are composed by Mouse either individually or in tandem with his bandmates on the closing free jazz "Three Free." Mouse has long proven that he can play in a free jazz setting. This session displays Mouse's knack for compelling writing, combining his joyful spirt with a more traditional approach, giving the band members a chance to stretch out too.
They begin with "Barney's Fife" as Davis and Robinson riff off the Andy Griffith Show's theme song with Mouse percolating behind them and then soloing on a break as McLean and Bowman rumble underneath. "Od, New & Used Testaments" is the strong gospel blues, inspired by the two African-American churches in the town where Mouse grew up. He used to sit outside and listen to the choir practices. With that in mind, this deeply soulful tune has Davis' flugelhorn and Robinson's tenor carrying the melody before giving way to a bluesy guitar solo, leading to a muted trumpet statement and expressive tenor.
The title track begins rather ominously with Bowman's bowed acoustic bass as the first movement of a two-part suite. The introduction is likely a reference alluded to by Mouse in the liners – "I've heard that the great Spanish cellist Palo Casals often referred to his instrument as his "most intimate adversary." Initially there is a Spanish motif as Davis and Robinson build the melody that morphs in bluesy, mysterious, meandering ways depending on the instrument leading before returning to the opening statement. Mouse then uses some fun word play "Adamant Inversary" to title the second part of the suite which is more straight-ahead in approach, featuring some deft guitar, blazing trumpet, lively tenor and multi-rhythmic lines from Mouse.
"Nineteen Sixty-Five" is the year Mouse wrote this, his first tune, a blissful post-bop piece, that has elements of '50s jazz too. "Twas Never Thus" is a ballad based on the harmonics in B.B. King's "The Thrill Is Gone" with key changes sprinkled in. They continue in a bluesy mode for the lengthy "Jacomo," which has strong ensemble lines and rhythms from Mouse and Bowman that push the soloists.
Recent Mouse albums feature plenty of improvisation and this one goes out that way. "Three Heads are Better Than One" has the players improvising strictly off a rhythm line sent to them by Mouse. It too has plenty of blues changes with interplay reminiscent of Ornette Coleman's later work. The closing "Three Free" is like the duo performances from Mouse and Robinson on Snakeheads and Ladybugs with Bowman joining them on bass as Mouse is all over his drum kit while Robinson adds the colors.
The group setting further reveals the versatility and compositional strengths of Mouse, brought to adventurous life by his quintet.
[amazon_link asins='B07K6YLJVX,B07K6ZNM74,B07K6Z1PXZ,B07K6ZQL6K,B07K6Y3Q6R,B07K71HQV9,B00BC3DGM8,B00BC3DD44′ template='ProductCarousel' store='maasc-20′ marketplace='US' link_id='95e7d09a-0f6d-11e9-84b7-2f07b28eacae']