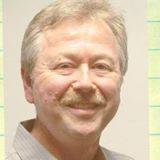 Mark's music career began in 1972 in Memphis, Tenn., as music editor for a monthly entertainment magazine, River City Review.
In July 1974, he joined Capricorn Records in Macon, Ga., first as a tour publicist and later as national publicity director. Some of the artists he worked with included The Allman Brothers Band, The Marshall Tucker Band, Sea Level, Wet Willie, Delbert McClinton, Gregg Allman, Dickey Betts, Elvin Bishop, Bonnie Bramlett, Dixie Dregs and Martin Mull.
After Capricorn Records ceased operations in late 1979, Mark moved to Atlanta and established his first independent publicity venture, Mark Pucci Associates. His client list during the 12 years of that company's operation included HighTone Records, Blacktop Records, Elvin Bishop, Tinsley Ellis, Charlie Musselwhite, Delbert McClinton, Kenny Neal, Tinsley Ellis, Earl King, Robert Ward, Snooks Eaglin, Ronnie Earl. Roy Buchanan, Little Charlie & the Nitecats, The Paladins, Michelle Shocked, Guadalcanal Diary, Webb Wilder, Steve Wariner, Orleans, Atlanta Rhythm Section, Billy Joe Royal, Bill Anderson, Jimmie Dale Gilmore, Boozoo Chavis, Charlie Feathers, Johnny Johnson, Steve Morse, Jessi Colter, Tony Orlando and Bertie Higgins. In addition, his company handled publicity for a number of special projects, including The Class of '55 album, which reunited Jerry Lee Lewis, Johnny Cash, Roy Orbison and Carl Perkins; Willie Nelson's 1983 Atlanta Picnic; the 1991 South By Southwest Music Conference in Austin, Texas; actor/comedian Jim Varney; and the world premiere of Woody Allen's film, The Purple Rose of Cairo.