---
---
---
---
---
---
Making a Scene Presents an Interview with a Pro –
Peggy Still Johnson – Music for Film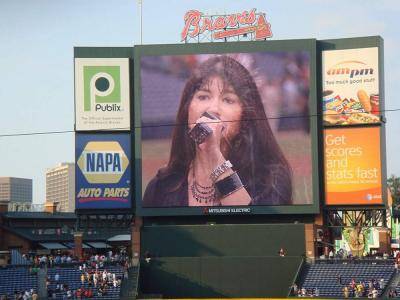 Peggy Still Johnson is a film composer, music supervisor, music casting agent, creative and business coach and founded Pendulum Music Productions specializing in music, sound design, and special effects for film, television, animation, trailers and digital media. She has performed all over the world as a solo vocalist and keyboard player and in bands and has sung the National Anthem at Turner Field, SunTrust Park and Phillips Arena. Vice President of External Affairs for GO Media Productions, Peggy is helping GO Media Productions invest $150 million into Georgia's film business that will provide/keep those important post-production jobs like music, film-editing, sound design and special effects in Georgia.
Peggy has previously worked on projects such as "Curious Case of Benjamin Button," " Parental Guidance," "Bessie," "Requiem for Herstory," "Sugar on the Tip of My Lips," "Hello World," "America's Got Talent," to name a few and has worked with artists such as T Bone Burnett, John Mellencamp, MoNique, Josie Dunn, Mickey Thomas, Larkin Poe, Dean Roland of Collective Soul, Justin Guarino, Tuk Smith of The Biters, author Stephen King and more.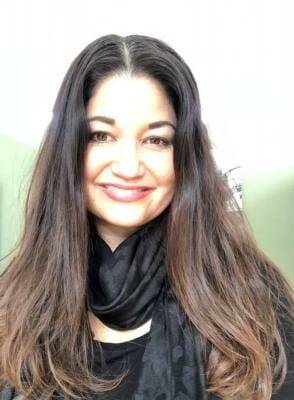 Peggy owned a music education business for 24 years which she sold in 2011, ran a high-profile nonprofit (Callanwolde Fine Arts Center) for 5 years in which she worked with a team to raise funds through a capital campaign to build a state-of-the-art recording studio of which projects mixed by Grammy winning mixing engineer Phil Tan included records by Coldplay, Fifth Harmony and others. Peggy serves on the Advisory Boards for Georgia State University School of Music, Georgia Intellectual Property Alliance, Atlanta Film Society/Atlanta Film Festival, Georgia Music Partners and served 5 years as a Governor holding the Composer Seat for the Atlanta Chapter of the Recording Academy. A voting member of the Recording Academy for 25+ years, Peggy has served numerous times as District Advocate for Advocacy Day in Atlanta in addition to advocating for music rights in Washington D.C. An advocate for disadvantaged communities and workforce development, Peggy also served on the DeKalb Rape Crisis Board now known as Day League, served on the Atlanta Music Project Board and on the Fort Mac Public Arts Advisory Council. Peggy has served on grant panels for the Georgia Council of the Arts and the Fulton County Arts Council. Peggy is an Alumna of Leadership Atlanta, Leadership DeKalb and in the 2020 Class of Leadership Sandy Springs.
Peggy has worked as a fundraising, marketing and partnership consultant for Fort Mac (Real Estate Development), Dance 411 (Arts Education), Heritage Sandy Springs Museum and Park (Community/City Nonprofit), The Center for Working Families (Workforce Development), Women in Technology (Technology) and Atlanta Habitat for Humanity. Peggy was invited to speak at national conferences in Washington D.C. regarding fundraising for museums and in Indianapolis, Indiana for Scott Houston (8 time Emmy Winner) regarding business strategy in music education and curriculum.
Peggy and her team at Pendulum Music Productions recently completed the music, stems and sound design for the documentary "Hello World" and are excited about more projects they will be working on in 2020. They will be releasing the soundtrack for "Hello World" in March of 2020. Peggy and Pendulum Music Productions are excited to be working with Adam Asher on his new series The Edge of Adventure