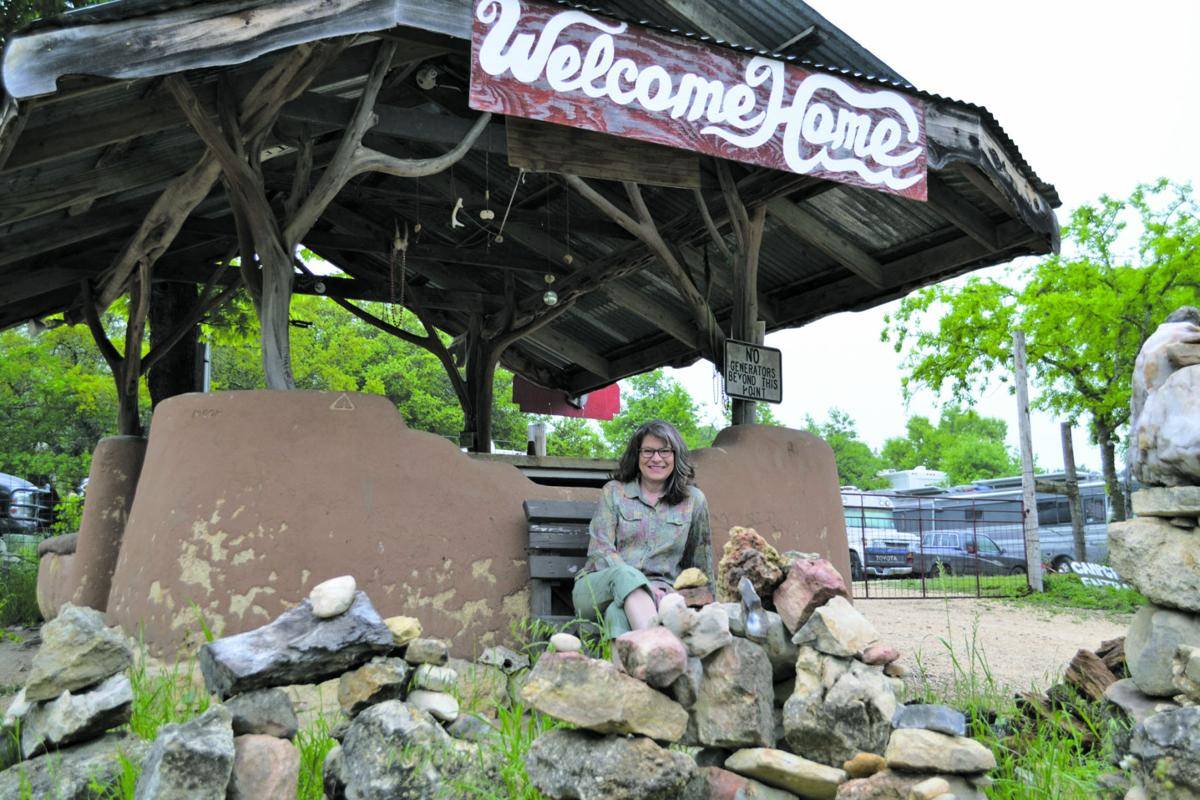 ---
---
---
---
---
---
---
---
Making a Scene Presents an Interview with the Executive Director of the Kerrville Folk Festival Foundation Mary Muse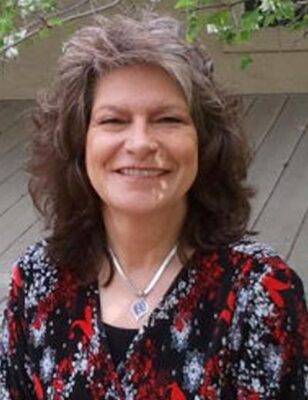 Mary Muse is responsible for all Kerrville Folk Festival Foundation events, programs, fund-raising and projects which includes the Kerrville Folk Festival, Welcome Home Fest, The Grassy Hill New Folk Songwriting contest, Music Camp for Teens, and the Music at the Mansion Concert series. She provides leadership and direction to all staff and work with the Board of Directors in developing organizational goals, budget, attaining resources, and establishing policies.
The Kerrville Folk Festival, the Foundation's flagship event, was founded by Rod Kennedy in 1972. It is the longest continuously running music festival in North America and is a Mecca in the songwriting community.  For 18 straight days and nights, the Festival offers concerts and activities for all ages that are focused on nurturing and developing artistic expression, especially the art of songwriting.  
​The Festival is held at Quiet Valley Ranch in the beautiful Texas Hill Country, just 9 miles south of Kerrville, TX.  (It's about an hour drive from San Antonio and a two-hour drive from Austin.)  
The Festival is celebrated by a community who considers itself family and are always delighted to welcome new folks!  When gathered, it becomes the second largest community in Kerr county.  During the 18-day Festival, attendance is approximately 30,000, with guests coming from all over the world to experience the magic many simply call "Kerrville".  Even so, each evening's performance is attended by 800 to 3,000 guests, making everyone's experience feel intimate.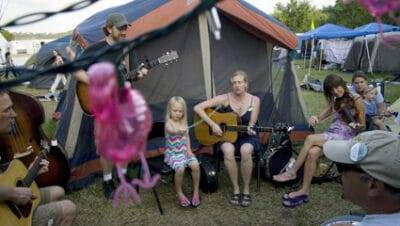 Over 1500 outstanding singer-songwriters have been presented on the Festival's stages since the beginning. Artists such as Lyle Lovett, Willie Nelson, Robert Earl Keen, and Lucinda Williams played the Festival early in their careers. Through the years, the Kerrville stage has welcomed many nationally known artists — Peter Paul & Mary, Judy Collins, David Crosby, Janis Ian, Arlo Guthrie, and singer/songwriter/actor Ronny Cox.
​While many folks come out just to see the evening shows, many say the heart and soul of the Festival is in the Campground. This is where folks can truly experience and appreciate the abundance of talent the community is blessed to have in their midst each year. Impromptu jam sessions pop up at any time around campfires, or anywhere folks are willing to listen; it is a 24-hour-a-day treat for musicians and music enthusiasts alike.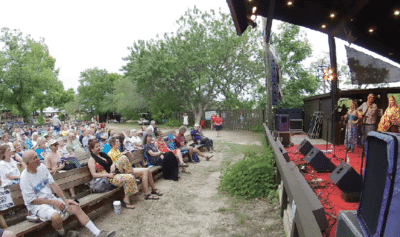 In addition to evenings of live music, there are daytime activities such as children's concerts, YAPI (Young Artists' Performance Incubator), a universities campus songwriters competition, the annual Grassy Hill New Folk Competition,  a songwriters school, workshops in ukulele, harmonica and guitar, hill country bike rides, canoe trips on the Guadalupe River, guided nature walks, Texas wine and beer seminars, Saturday Shabbat services, and Sunday folk song services.  There is something for everyone who enjoys music, camping, the outdoors, and making new friends.
Whether you come out for a day, a weekend, or for the entire Festival, you'll find that the music, the ambiance, and the spiritual optimism combine to make this America's most beloved and respected songwriters gathering.
The two words that seem to come up most when people describe the festivals is "magic" and "transformational."  We invite you to join us and create your own magically transformational experience, and learn why so many come back year after year.
KFF 2021 COVID-19 Protocols
To Our Attendees, Volunteers, Artists, and Vendors
As the Kerrville Folk Festival Foundation and the Kerrville Folk Festival work to hold events in the midst of the Covid-19 pandemic we want to share with you our Covid related policies and protocols so that you may make informed decisions to protect yourself and others.
Vaccination is required for all attendees (including patrons, volunteers, vendors, artists, etc.)

Volunteers on crews with close contact with the public will be required to wear masks while working and frequently wash their hands with soap or hand sanitizer regardless of their vaccination status.

Sanitation stations will be located around the festival grounds and everyone is encouraged to frequently wash their hands with soap and use hand sanitizer.

We ask that all on the ranch be mindful of CDC distancing guidelines: https://www.cdc.gov/coronavirus/2019-ncov/prevent-getting-sick/prevention.html

Attendees will be offered a "Love My Space" wristband for those who prefer not to be hugged or wish to maintain social distance from others.

If you are feeling ill in any way before the festival we respectfully ask that you not attend or if you begin to feel ill during the event that you go home and not stay on the grounds of the festival.
We appreciate your cooperation as we try to protect our Festival family and the Kerrville community.
Find our Podcasts on these outlets
Help Support Making a Scene
Your Support helps us pay for our server and allows us to continue to bring you the best coverage for the Indie Artists and the fans that Love them!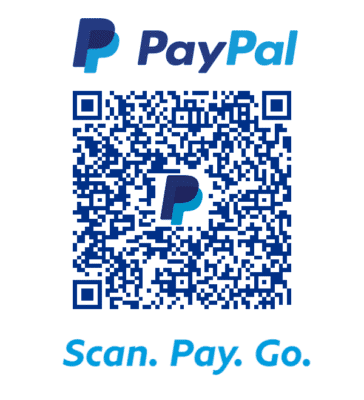 FOLLOW US ON INSTAGRAM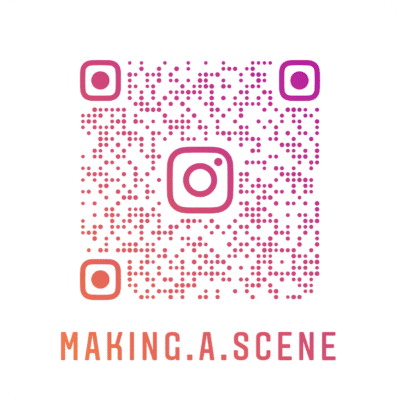 Subscribe to Our Newsletter