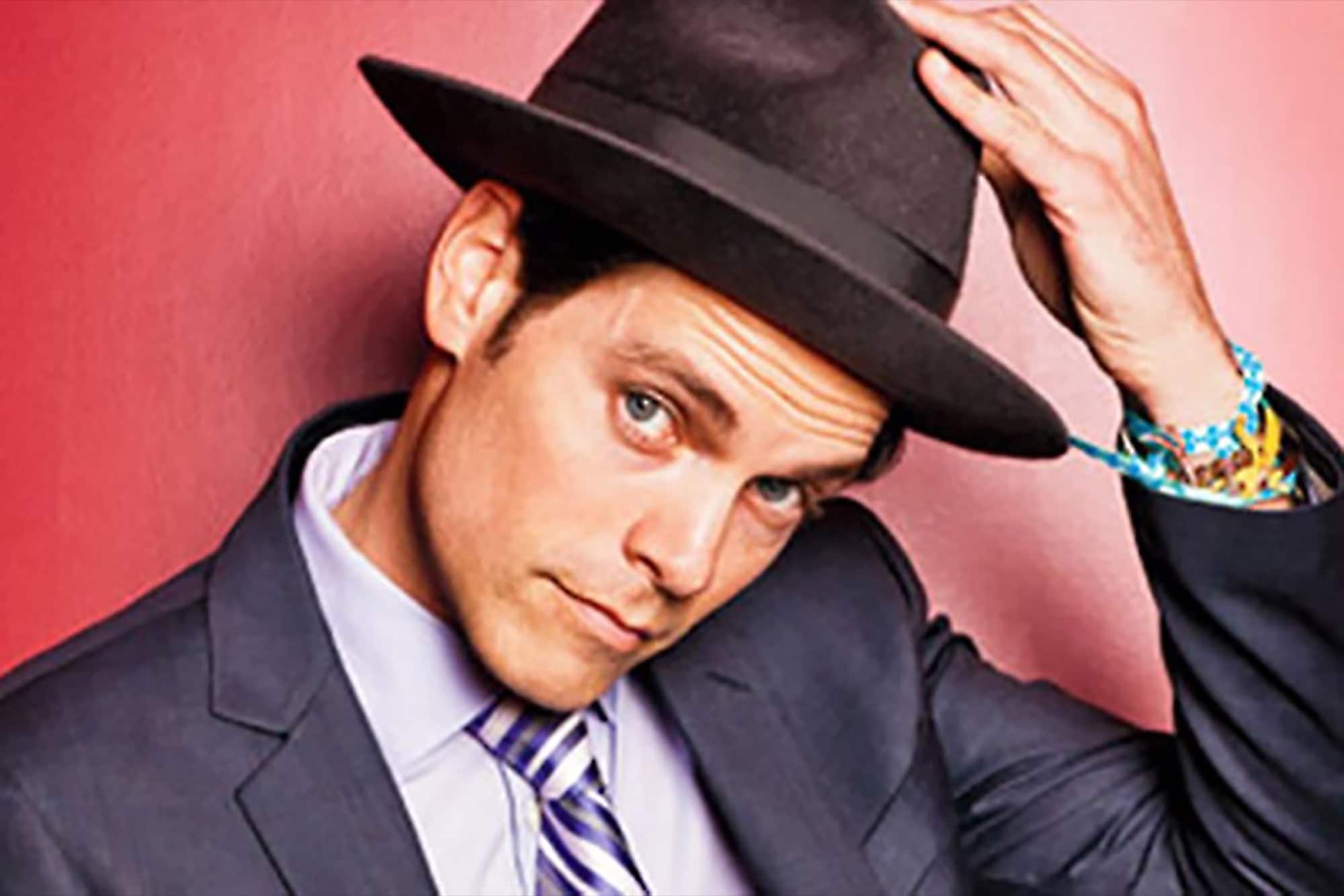 ---
---
---
---
---
---
Making a Scene Presents an interview with Evan Lowenstein CEO of Stageit.com
Many indie artists are waking up to a realization that their spring tour schedule is getting cancelled. The CorVid-19 Virus has venues shutting down and cancelling shows, which is especially damaging to the touring artist who makes their living off live performances. Thought not a replacement for touring and performing in venues Stageit.com may be a way to create a revenue stream for a touring artist while we weather out this virus lockdown.
Stageit is an online venue where indie artists can create unique live performance, monetized the shows with a ticketing system and Tip Jar and interact with fans directly from a laptop or desktop computer. This offers fans unique experience that are never archived.
Their ticketing system allows you to set your own ticket price all the way to "Pay what you want". You have the ability to interact with your fans and your fans can interact with you as well as with other fans that are attending your show via their chat room. Your Virtual Tip Jar gives your fans the ability to add to your income for the show.
Stageit.com is being used not only by indie artists but also some very well established artists such as multi-Grammy nominee Sara Bareilles and Rage Against The Machine/Springsteen collaborator Tom Morello, Rock & Roll Hall of Fame inductee Daryl Hall, Grammy winner Jason Mraz and actress Nina Dobrev,
What do you need?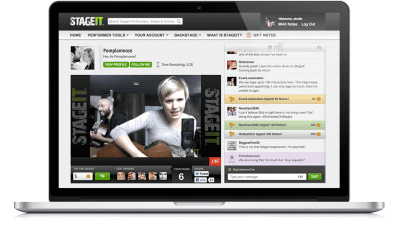 The essential barebones requirements are pretty simple. A laptop with a build in camera and an ethernet connection. That is all you really need to start putting on live shows and attracting fans.
If you want to up the video quality you can use your DSLR camera, Gopro or a HD Video camera with an Elgato HD60 which allows you to take the HDMI output and stream 1080 HD up to 60 frames a second.
For audio, if you have a home studio setup you can use your converter and microphones just like you were setting up a record session. If you don't have an audio interface for recording companies like Presonus, Focusrite, and M-Audio make good inexpensive interfaces.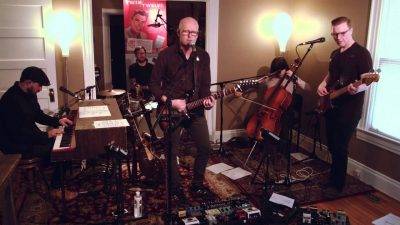 Finally your setting can be anything from a hotel room to your living room. I would recommend you setup a place that is non distracting to your fans and allows them to concentrate on your music and your show. Of course you want it to still be intimate and have the feeling of giving the fan the feeling they are be welcomed into your world. Your dog, cat, bird or goldfish can all add to the "Welcome to my world" experience.
Just keep in mind you don't want to have personal items in your video that could embarrass you or give those stalker types more than you want them to see. Just like any stage, set it up for your image and your show.
Of course the final thing you should consider is good lighting. This is one of the biggest aspects that are overlooked with someone starts doing video streaming. Setting up a good lighting that makes you look good, lets the camera do it's job effectively can make a big difference on how well your show will look. You don't need fancy video lights, you can improvise a good light system with what you have on hand if you understand what you need to create a good 3 point lighting scheme.
What all this comes down to is the fact that is the best part of Stageit.com shows is they can be as high tech or as low tech as you want. If you just have a laptop and an ethernet connection to the internet you are good go to. If you want to up the quality of your video or audio, you can easily add a few inexpensive components to create a better show experience with your audience. If you own a home studio, you are setup to bring a unique experience to our fans by bringing them into your creative environment.
No matter your capabilities Stageit.com is a platform that is designed to be accessible to any indie artist and their fans!
What does it Cost?
Here is the best part, once you signup on their website. Establish yourself as a performer, you are good to go. Stageit takes 20% of your ticket sales/Tips. This pays for all the broadcast and licencing fees, Hardware and bandwidth to accommodate all the streams. So, if you think about it, it's a better deal then you get at most venues that charge at the door. Only you don't have to load in equipment, load out equipment, pay for gas and deal with smoky rooms (unless you smoke).
So while we are riding out this Corona Virus pandemic this might be a good way to stay connected to your fans, create some income and keep your social distance!