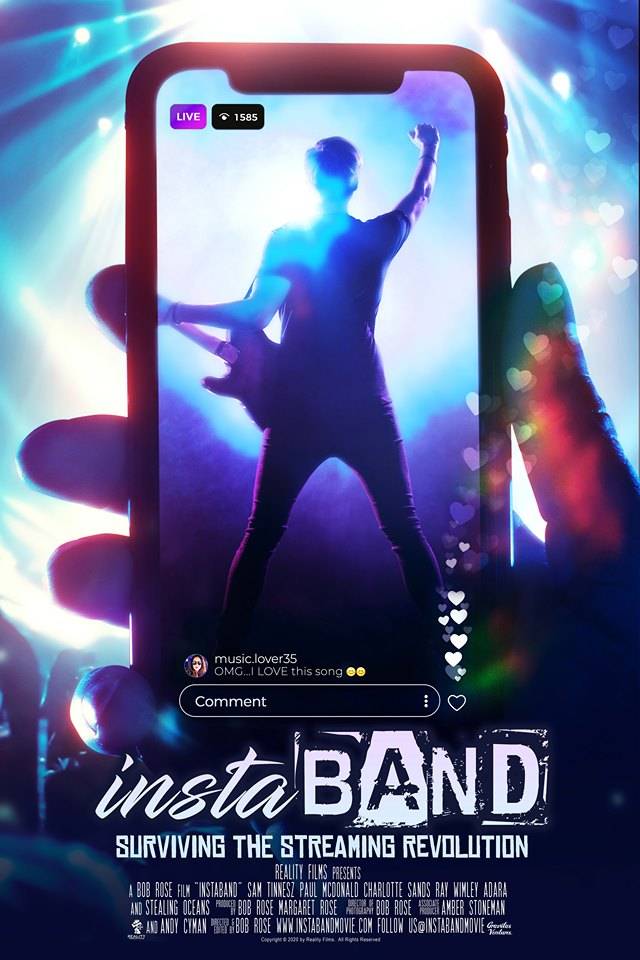 Making a Scene Reviews "InstaBand" The Movie
The changes in the music industry and how music is consumed has forced the indie artist to adapt and look for new ways to navigate the world of Music Business. Streaming is now the delivery platform for music today and despite the fact that artists are only getting about 25% of the monies that is being made from the music being consumed using this technology — they still have to find a way to negotiate this new world.
InstaBand is a documentary by filmmaker Bob Rose that explores the changes in the music industry and how indie artists are redefining their business models.
The music industry is confusing to begin with, some may say by design. Today even the labels are trying to find a way to survive in the ever changing landscape. This leaves the many indie artists feeling like they are trying to negotiate an ever changing maze in the dark. Instaband takes on the monumental task of explaining this new reality in the industry.
InstaBand lifts the veil off the workings of this new world of streaming and gives us a glimpse at how indie artists can use this technology to their advantage and find success. Instaband takes you through the change from physical product to streaming and explores how artists are finding new revenue in sync licensees for video, TV and movies. It explores the move towards music being created in home studios and the brings an understanding of the importance of "The Hustle". We are faced with the reality of living in a mobile world and the importance of social media and branding to today's indie artist. It even presents real world examples of the advantages of staying independent as opposed to the traditional route of signing with a label. You would think that taking on a subject as complex as the music industry would be difficult, but the film moves you through the subject with an uncomplicated competency.
Today many artists look at negotiating the music industry and get discouraged. Instaband brings understanding, clarity, and hope that will serve as an inspiration to the indie artist — that they CAN create a career in the new music business.
If you are serious about your music and you are even slightly confused about how you can get your music out there, then do yourself a favor and watch this groundbreaking film.