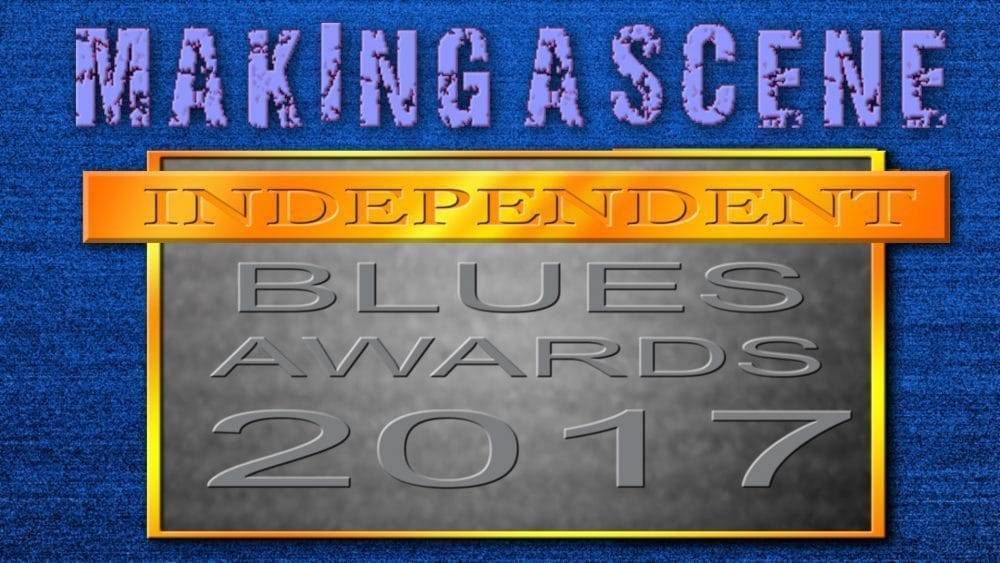 Here they are! The Winners of the Independent Blues Awards! This year we had a record number of votes for our nominees! Our total number of "Completed" votes was 2,226 over 1,000 more than last year. If you want to see the actual totals for each nominee in each category you can view the total statistics as a PDF file
CLICK HERE FOR COMPLETE VOTING RESULTS
One notable event I have to report to you all, is the fact that we had 2 attempts to hack the the awards and affect the results of the voting. We have identified the two IP's that these attacks came from, one from California and one from Virginia (as far as we know there were no Russians involved!). We have removed the votes that were not legitimate, but I mention it because I wanted to make sure you all were aware of this as a matter of full disclosure.
Once again, all the nominees are worthy of your support .. please visit the nomination page where you can still listen to their music, buy their CD's and and find their calendars where you can go see them live when they come to your town!! I hope you, our readers, were able to discover some new artists and music through this process.
The the real motivation behind the "Independent Blues Awards"
Honor the Past, Praise the Present and Empower the Future!
It is important to support those independent Blues artists who are out there creating the future of the blues.
Without Further ado.. here are the winners of the 2017 Independent Blues Awards .. Click on the artists banner or use the links below and you will be taken to a page where you can listen to their music, Read their bios, see their videos and purchase their music!
---
---
CD Awards
Best Independent Blues Acoustic CD – Keb Mo – LIVE-That Hot Pink Blues – Buy
Best Independent Blues Contemporary CD – Jeremiah Johnson – Blues Heart attack – Buy
Best Independent Blues Traditional CD – Bobby Rush – Porcupine Meat – Buy
Best Independent Blues R&B/Soul CD – Johnny Rawls – Tiger in a Cage – Buy
Best Independent Blues Rock CD – Colin James – Blues Highway – Buy
Best Modern Roots CD – The Smoke Wagon Blues Band – Cigar store – Buy
Best Independent Blues LIVE CD – Joe Bonamassa – Live at the Greek Theater – Buy
Best Independent Blues New Artists CD – The Marcus King Band – The Marcus King Band – Buy
Artist Awards
Artist of the Year! – North Mississippi Allstars – Buy
Best Independent Male Blues Artist – John Mayall – Buy
Best Independent Female Blues Artist – Samantha Fish – Buy
Best Traditional Blues Band – Bobby Rush – Buy
Best Blues Rock Band – Joe Bonamassa – Buy
Best Modern Roots Band – North Mississippi Allstars – Buy
Best Contemporary Blues Band – Ben Harper – Buy
Best New Artist – The Smoke Wagon Blues Band – Buy
Independent Blues artist Gateway Award – Joe Bonamassa – Buy
Best Independent Blues Stage Performance – Joe Bonamassa – Buy
Road Warrior Award – Samantha Fish – Buy
Song Awards
Best Traditional Blues Song – Albert Castiglia/Joel Zoss – Let's Make Love in the Morning – Buy
Best R&B/Soul Song – The Smoke Wagon Blues Band – Set me Free – Buy
Best Contemporary Blues Song – Joe Bonamassa – Livin Easy – Buy
Best Blues Rock Song – Mike Zito – Redbird – Buy
Best Modern Roots Song – Ben Harper – Call it What it is – Buy
Best Funk Song – Jeremiah Johnson – Sun Shine Through – Buy
Best Song for the Common Good – John Mayall – The Devil Must Be Laughing – Buy
Best Music Video – Bobby Rush – Porcupine Meat – Buy
[amazon_link asins='B01C1LUGIG,B01HTVECRE,B01HIDSULW,B019KDX9BO,B01JKHXU8C,B01MG4K6XH,B01JCY13NM,B01K33MRYK,B01N4TZYI6,B01AL7K5GU,B01CDMMQ7C,B01LZ5O1OQ,B06XKCLWR2′ template='ProductCarousel' store='maasc-20′ marketplace='US' link_id='caccafc7-8109-11e7-8977-03990c67f5e0′]