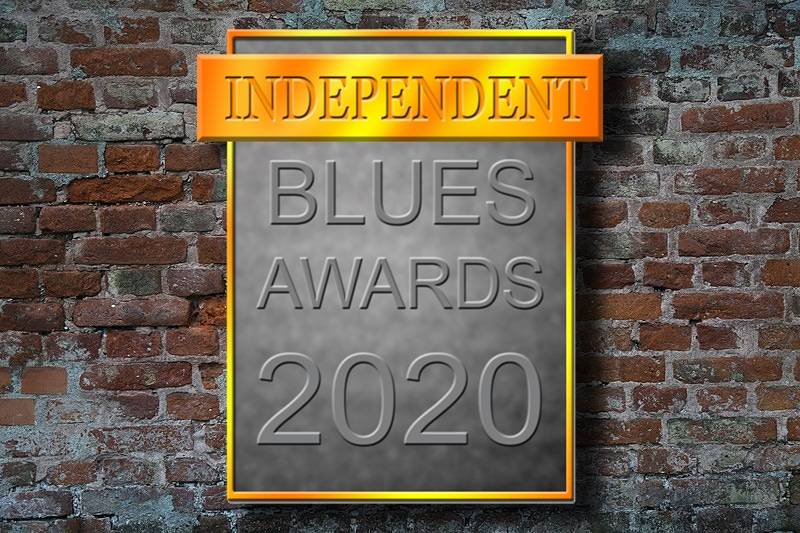 Making a Scene Presents the 2020 Independent Blues Awards!
Congratulations to all the nominees!
The 2020 Independent Blues Awards nominations are now in and ready for you to vote on. We do things a bit different than other awards in that we give you the opportunity to explore and experience artists and music you may not be familiar with.
In order to maximize you experience we highly recommend that you sign up for a FREE Spotify Account. We use Spotify players and links throughout the voting ballot so you can listen to and explore the nominated artists. This helps the artists as they get paid for their played songs, but it also helps them get into the Spotify Matrix so they can be discovered by other listeners on Spotify.
It would help them even more if you create your own playlist in your Spotify account and add all your favorite songs and artists. Share this playlist on Facebook, Twitter and with your friends! Being added to Spotify user playlists elevates an artists status on Spotify!

The Voting is a way to discover and explore artists and their work as much as supporting artists you know and love.
As you go through the ballot we use a simple link format, The link attached to the artist's name will take you to their website, The Link attached to the CD Title will take you to a Spotify playlist for that CD and the Buy Link will take you to Amazon.com if you want to purchase either the physical CD or mp3 downloads. By using these links even if an artists does not win, they will receive a large benefit from their nomination!
For the Song nominations, We have created a combined Spotify playlist of all the nominees in the category that you can listen to. Then you can choose your favorite song in each category.
If you take the opportunity to use this ballot as intended this can take some time, which is why we are extending the voting till Midnight on August 31 2020!
1 VOTE PER EMAIL ADDRESS
ONLY FULLY COMPLETED BALLOTS WILL BE ELIGIBLE TO BE COUNTED!!
CONGRATULATIONS TO ALL THE NOMINEES and THANK YOU TO ALL WHO VOTES!
Our List of 2020 Independent Blues Award nominees
CD Awards

Best Blues Acoustic CD
Watermelon Slim
CW Ayon
Brody Buster
Reverend Freakchild
Jontavious Willis
Tony and Joe
Hudspeth and Taylor
Bruce katz
Terry Rob

Contemporary Blues CD
Delbert McClinton
Tomás Doncker
Vince Agwada
Brandon Santini
Guitar Shorty
Ray Fuller and the Blues Rockers
Albert Castiglia
Tomislav Goluban
JP Soars
Shaun Murphy
Toronzo Cannon

Traditional Blues CD
Billy Price
Rick Estrin
Benny Turner
Altered Five Blues Band
Bob Corritore
Lucky Peterson
Biscuit Miller
Nick Moss
John Primer
Murali Coryell

R&B/Soul CD
Tullie Brae
Sugar Ray Rayford
Zac Harmon
Vaneese Thomas
Annika Chambers
Tiffany Pollack/Eric Johanson
Terry Hanck
Jimmy Carpenter
Samantha Fish
Elles Bailey

Blues Rock CD
Matty T Wall
Ally Venable
Mindi Abair
Joanna Connor
Eliza Neals
Seth Walker
Angel Forrest
Eric Gales
Joann Shaw Taylor
Heavey Drunk

Modern Roots CD
Katarina Pejak
Ina Forsman
Seth James
Mindi Abair
Tiffany Polllack
Heather Newman
Kern Pratt
Ghost Town Blues Band
Tennessee Redemption
Jeremiah Johnson

LIVE CD
Dave Keller
Jack Nack and the Heart Attack
Chris Bad News Barnes
Ben Racine Band
Kentucky Headhunters
Teresa James
Tommy Castro
Nancy Wright
Packrats Smokehouse
Mike Zito

New Artist CD
Tiffany Pollack
Ina Forsman
Katarina Pejak
Nick Schnebelen
Nicolas David
Kern Pratt
Heather Newman
Sister Lucille
Rebekah Meldrum
Tom Euler

ARTIST AWARDS

Male Artist
Walter Trout
Joe Bonamassa
Eric Gales
Benny Turner
Zac Harmon
Toronzo Cannon
Delbert McClinton
Mike Zito
Bobby Rush
Bernard Allison

Female Artist
Katarina Pejak
Ina Forsman
Mindi Abair
Joanna Connor
Eliza Neals
Vaneese Thomas
Janiva Magness
Shaun Murphy
Samantha Fish
Crystal Shawanda

Traditional Band
Benny Turner
Altered Five Blues Band
Lucky Peterson
Chris Bad News Barnes
Dave Specter
Toronzo Cannon
Guitar shorty
Paul Oscher
Cash Box Kings
Rick Estrin

Contemporary Band
Andrew Jr Boy Jones
AG Weinberger
Vince Agwada
Brandon Santini
Victor Wainwright
Damon Fowler
Tommy Castro
Kerry Kearney
Tomás Doncker
Christone ""Kingfish"" Ingram

Soul Artist
Mindi Abair
Sugar Ray Rayford
Zac Harmon
Vaneese Thomas
Southern Ave
Big Daddy Wilson
Sister Lucille
Johnny Rawls
Bobby Rush
Samantha Fish

Blues Rock Band
Matty T Wall
Walter Trout
Todd Wolfe
Albert Castiglia
JP Soars
Ghost Town Blues Band
John Pagano Band
Joanne Shaw Taylor
Kenny Wayne Shepard
Tom Euler

Modern Roots Band
Larkin Poe
Jackie Venson
Katarina Pejak
Ina Forsman
Kern Pratt
Teneessee Redemption
HeavyDrunk
Troy Gonyea
Rebekah Meldrum
40 Acre Mule

New Artist
Ghalia
Ally Venable
Sayed Sabrina
Tom Euler
Heather Newman
Kern Pratt
CW Ayon
Brody Buster
Annika Chambers
Josh Hyde

Artists Honors

Gateway Artist
Walter Trout
Angel Forrest
Mindi Abair
Katarina Pejak
Kern Pratt
Samantha Fish
Ghost Town Blues Band
Larkin Poe
HeavyDrunk
Ina Forsman

Stage Performance
Albert Castiglia
Mike Zito
Walter Trout
Victor Wainwright
Ghost Town Blues Band
JP Soars
Jeff Jensen
Bobby Rush
Eric Gales
John Pagano Band

Road Warrior
Albert Castiglia
Mike Zito
Joanna Connor
Victor Wainwright
Walter Trout
Shawn Murphy
Eric Gales
Larkin Poe
Samantha Fish
Eliza Neals

Producer/Engineer
Bel Elliot
Jim Gaines
Eric Corn
Kid Anderson
Mike Zito
Tony Braunagel
Tom Hambridge
Samantha Fish
Bob Corritore

Song Awards

Traditional Blues Song
Lucky Peterson – 50 Years
Kerri Lepai – Do You every Think about me
Altered Five Blues Band – 10,0000 watts
Tom Euler – Blues Got my Back
Toronzo Cannon – The Chicago Way
Shaun Murphy – Reason to Try
The Jimmys – Words and Actions
Nick Moss – Santified Holy and hateful
Ghost Town Blues Band – Soda Pop
Rick Estrin Root of all Evil

RNB Song
Tiffany Pollack/Eric johanson – River
Zac Harmon – Mississippi BBQ
Vaneese Thomas – I Tried
Billy Price – Toxicity
Shaun Murphy Can't Blame Nobody But me
Heavydrunk – Somebody has to take those panties off
Delbert McClinton – Any Other Way
SugaRay Rayford (written by Eric Corne) – Is it Just Me
Biscuit Miller – Chicken Grease
Johnny Rawls – I miss Otis Clay

Contemporary Song
Eliza Neals – Black Crow Moan
Sister Lucille – Devil's eyes
Ghalia Volt – Meet you Down the Road
Gina Coleman – You thought I would Fall
Brody Buster – Bad News
Annika Chambers – Two Bit Texas Town
Marcus King – Welcome Round here
Guitar Shorty – Big Old Small world
Angel Forrest – Meanie the Monster
Ghost Town Blues Band – Carry Me Home

Blues Rock Song
Albert Castiglia – I tried to Tell ya
Ray Fuller – Devil Woman
Mindi Abair – No Deed Goes Unpunished
Vince Agwada – Blues 99
JP Soars – Let Go of the Reins
Nick Schnebelen – I'm a Fatboy
Dudley Taft – Simple life
Jeremiah Johnson – American Steel
The Cold Stares – I was a Fool
Kenny Wayne Shepherd – Woman Like You

Modern Roots Song
Nicolas David – Peel Back the Leaves
Ina Forsman – Why you gotta be that way
Katarina Pejak – Sex Kills
Rebekah Meldrum – Ain't thinking about you
Seth James – Good Life
Joanne Shaw Taylor – Reckless Heart
Southern Ave – The Tea I sip
Samantha Fish – Kill or Be Kind
Jeremiah Johnson – Leo Stone
Heavydrunk – Walking to the Mission in the Rain

Song Honors

Song For the Common Good
Walter Trout (written by John Mayall) – Nature's Disappearing
Albert Castiglia-Heavy
Jackie Venson All Rise
Andrew Jr. Boy Jones – The World has Gone crazy
Billy Price Dog eat Dog
Holly Hyatt – It's Time For Love
Eric Gales – Reaching for a change
John Mayall – It's So Tough
Dave Specter – March Through the Darkness
Gary Clark jr. – This Land

Music Video
Mike Zito and Walter Trout- Johnny B Good
Samantha Fish – Kill or Be Kind
Nicolas David – Hole in the Bottom
Katarina Pejak – Roads that Cross
Zac Harmon – Mississippi Bar B Q
Larkin Poe – Mississippi
Albert Castiglia – Heavy
Angel Forrest – Blame Game
Ghalia Volt – Meet you Down the Road
Vaneese Thomas – Ebony Man